Nov 22, 2010
NAPCP November Member Spotlight: Mandy Johnson!
The season of giving is here. And as we heard a little boy say the other day, "Daddy, I just like the way the holidays feel." We couldn't agree more. We hope that everyone will continue to spread the love and reach out to offer kindness to those around them – on the forum, Facebook, Twitter, and, you know, in real life with hugs … and possibly chocolate.
An easy transition here to a special NAPCP friend and member whose cup overflows with love and kindness, Mandy Johnson of Mandy Johnson Photography is in our Member's Spotlight this month. Whether Mandy is on location photographing mega-celebrities or in a field with a precious child, she brings her faith, strength and genuine down-to-earth soul. This month Mandy gives us a peek into her giving heart, her new studio and some of her must-have products, including beautiful frames from this month's Vendor Partner, Organic Bloom.
Full of heart and as genuine and giving as they come, Nashville's own Mandy Johnson, of Mandy Johnson Photography, is in the Member Spotlight this month. Between photographing musicians, celebrities, professional athletes, and some of the cutest kids east of the Mississippi, Mandy took time to give us a tour of her new studio and chat about life in Tennessee.
Q: Give us a brief description of your business
I dabbled in photography for years, and right after I sent my youngest off to kindergarten I literally rolled over and told my husband I was going to be a photographer. Five years later, here I am. Every day I thank God for this gift, for these amazing people that I meet and become friends with, for life, and for the bountiful blessings He has given me. For about two years I photographed anything and everything, then learned quickly that my passion was children and the people who loved those children. I started focusing completely on families and children, and now that's 99% of my business. I love all of my clients, from the moms around the corner to my top celebrities. I love them all because they get me, they cherish their kids, and they totally trust me with them. What an amazing gift they give me!
Q: Tell us about your style & inspiration.
My style is what I like to call elegant with a 'lil vintage and maybe a 'lil bit hippie – kind of like me. I go to each session with a open mind and open heart. I always pray that I will see my clients just as God sees them and can somehow capture that on film. I love to get close and personal with my subjects. I hope to give each family art pieces they will cherish for generations – art they are proud to display in their homes, art that will make them stop and remember a moment and remember the love they felt at that moment. My clients truly inspire me with the love they have for each other and for their little munchkins. I can shoot at any location as long as I have people there to bring out the love and joy!
Q: How do you connect with your clients & achieve those natural looking shots?
Well thank goodness I am pretty easy to get to know. I love to talk and my clients seem to immediately be at ease with me. I always ask really stupid questions like 'do you like toenails?', 'do you like to smell stinky feet?'. You know, really silly stuff. But it is those silly things that really put them at ease so they can relax and just enjoy each other. I always position the families really close together so they can snuggle, look at each other and just be there together. That's how I get those yummy family images – which I truly love! And I pretty much talk to them the entire time I'm shooting. I totally overshoot each session, but in all of those shots there will be one that is just perfect!!
Q: What is one business lesson you wish you learned a long time ago?
Totally believing in myself, my work and my art. Creating business policies and standing firm in those.
Q: What was the biggest turning point for your business?
The past two years have been a major turning point for me. I moved into my first retail studio space and instantly saw a difference in my clientele. I also hired my first studio manager and that totally changed our customer service and experience. Recently we moved again, this time to my ideal area of town. It is still a little unreal and I feel so blessed to be there. Our main source of advertising has always been word-of-mouth and this year that has landed us some of the hottest celebs as clients and increased our client list greatly. We have some amazing things in the works and are so honored and humbled to be trusted by all of our clients!
Q: Where do you see yourself and your business in 3 years? In 5 years?
Wow, that is hard for me to answer. I am not a big planner. Honestly, I just pray I am still in love with my job and enjoy going to work each day. I pray that God will continue to bless my business and open more amazing doors for me! I would love to get more involved with helping others and maybe even start a new charity. My personal life will be so different as my oldest will be off to college (wow) in 3 years, and let's just hope I can function when that happens! I hope to be even more organized than we are now – the business side of things always needs tweaking! I do plan on hiring other photographers and possibly opening another studio in the future. I have always wanted to do overseas mission work, whether it be shooting images or just working or talking with others. So I guess I would pray for the business to do well enough that I could fulfill that dream! I honestly can say that if things stay just as they are now, I'm okay with that. I am content to stay wherever God leads me.
Q: How do you juggle it all? The photography, managing the studio, and your family?
Juggle, that is a good word for it. I have two teenagers and one adorable husband at home that support me and totally keep me going. The best move I have ever made was hiring a studio manager. She works from the studio two days a week and from home the rest of the week. She is amazing and has totally made my life run smoother. I am so grateful to have the flexibility of my own work hours but it is hard to separate work from home at times. My goals are to be present with my family, turn the phone "off" (like really off), to leave the work at the studio, and to enjoy the few years I have left with my babes. It's hard, but if you work at it each day it will fall into place. My clients are very important to me but of course my family will always be top priority!
Q: What are some of your client's favorite products?
Definitely our session albums, our new handmade frames and the awesome wall galleries we design for them. Our studio is set up to sell wall galleries; we use the Design Aglow templates and show clients what we think will work best in their home. We offer the galleries as finished pieces, so they decide if they want framed pieces or the wrapped canvases. We also install them, so they don't have to worry about a thing. We offer a session album that comes with all of the proofs from their gallery. This is especially appealing because they don't have to leave any of their beautiful images behind! And we're really excited about our new frames. Our clients are in love with them and can choose the frame style and color. They reflect my work perfectly – a 'lil elegant and a 'lil vintage …even a 'lil hippie. I love being able to offer our clients a totally finished piece of art, ready to hang!
Q: We love how open & honest you are on the NAPCP forum and with our members. What is your desire and hopes for our very specialized and unique industry?
I have been truly blessed to be around the amazing people in this industry. I have been fed so much information that has shaped my business, I hope to always be able to return that to others. This industry can be very harsh. It's hard to have something so personal also be judged so critically. I totally believe that as a photographer you have to learn the hard basics of photography, know how to produce a beautiful product first, and then make it your own. Each one of us is inspired by something different, so let that inspiration drive you and your work. I'm afraid some folks spend so much time on forums and blogs that it kills their own creativity and joy. We tend to forget that we are producing art for our clients, little Billy's Mom, not for the industry. Trust your heart and your own creative instincts and go for it!
To see more of Mandy Johnson, check out her website here, and read the latest on her blog here!
Organic Bloom creates curvy, spunky, and elegant designer frames wholesale to the photographic trade. As this month's featured vendor partner, and one of our member spotlight's favorite framing companies, the Organic Bloom is giving away one lucky winner a sample set worth $250!
Want a chance to win a sample set of ten 8×10's or 10×10's (value of $250!)? Here's how!
Rules:
(1) Must "Like" BOTH Organic Bloom's and NAPCP's Facebook page
(2) Write something nice on Organic Bloom's facebook wall on behalf of NAPCP
(3) Post a comment on the NAPCP blog that you've completed all of these steps!
Deadline: Tuesday, November 23rd at 11:59 pm est.
UPDATE:
The winner of the Organic Bloom sample set giveaway is…Amy Hoogstad! Congratulations Amy! We hope you enjoy your new frames. Thank you so much to everyone who entered and thank you to Organic Bloom for such an amazing giveaway 🙂
napcp contributor
meet Alice & Kyu Park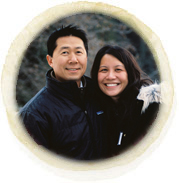 Website: www.napcp.com
Email: alice@napcp.com
About the Contributor: Alice is a passionate creative who loves photographing childhood, planning meaningful events, and dreaming big. Kyu is a an entrepreneur who believes in living a life full of integrity and serving others. Since starting Alice Park Photography in 2006, Alice and Kyu's business has blossomed into one of the premier boutique studios in Buckhead and the Atlanta area. They consider themselves to be especially blessed having the freedom to run a business they love while raising their two young children, Lyon and Elise. In 2009, the couple's love for the photography industry sparked them to create the National Association of Professional Child Photographers (NAPCP) – bringing together a community of passionate artists committed to growth in their craft and this unique industry. The thriving organization is their way of giving back to the global network of specialized child photographers that have supported Alice and Kyu so kindly over the years.
liked this post?
you might also like...
find a photographer
in your area
We are so delighted that you are here. The National Association of Professional Child Photographers is an association whose mission is to promote and support the artistry and integrity of professional child photographers. To accomplish this mission, NAPCP provides the most comprehensive resources for its members, bringing together a community of passionate artists committed to growth in their skills, their artistry, and their businesses.
NAPCP.com (formally pronounced "NAP-C-P") is a place where professional child photographers can come and connect, learn, teach, aspire and grow. It is also a valuable resource for parents who are looking for a professional child photographer in their area, and want to be inspired and educated about our specialized industry.
award winning photos
click here to view
latest napcp news
get up-to-date
most recent issue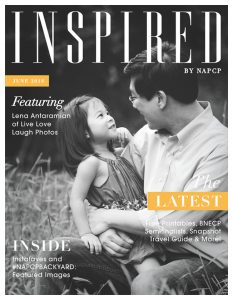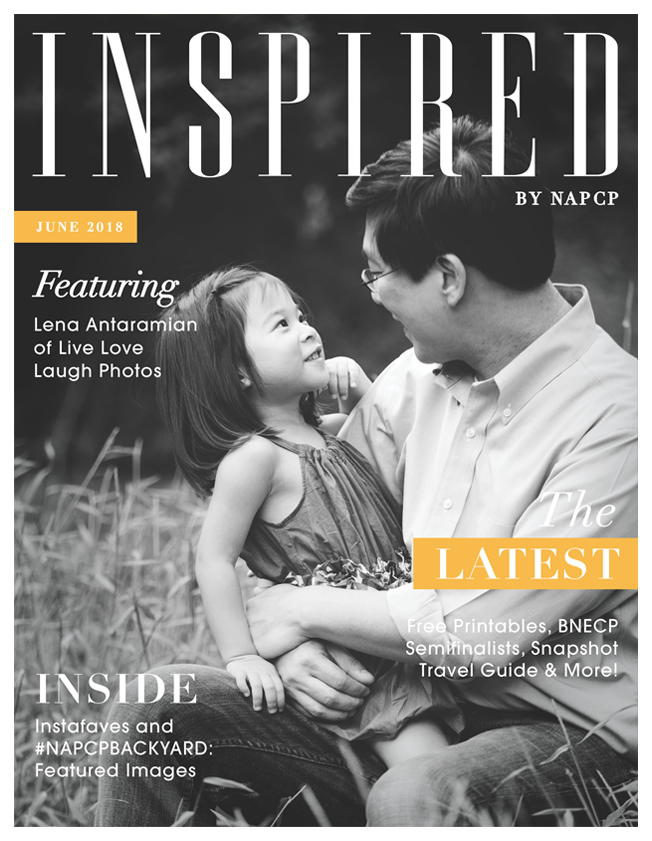 vendors we love
napcp supporters
helpful articles
napcp resources
follow us on