Sep 02, 2011
Happy Fridays: Labor Day Party Tips!
I hope everyone is looking forward to a relaxing Labor Day weekend. The end of summer has arrived so soak up the rays while you can and enjoy the last of these wonderful long days. I'm sure many of you are putting together final preparations for Labor Day festivities and stressing over the details. The last thing you need during a holiday weekend is added stress from hosting duties. Fear not – I have some helpful tips below to make your Labor Day party easy breezy!
Decorations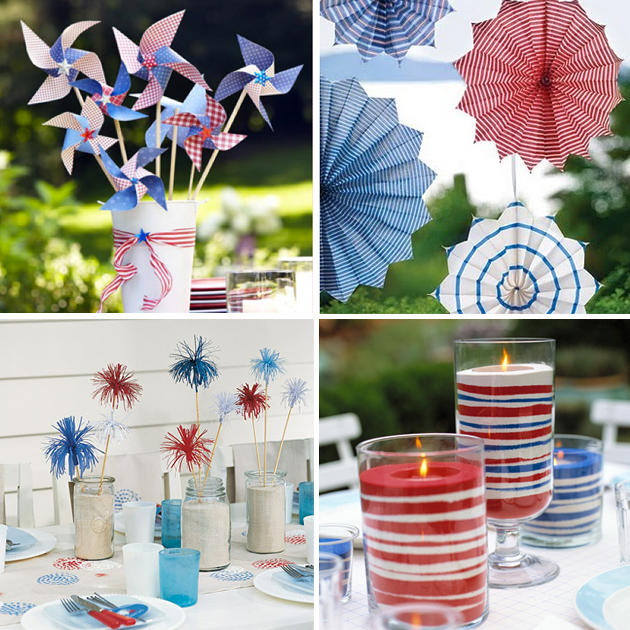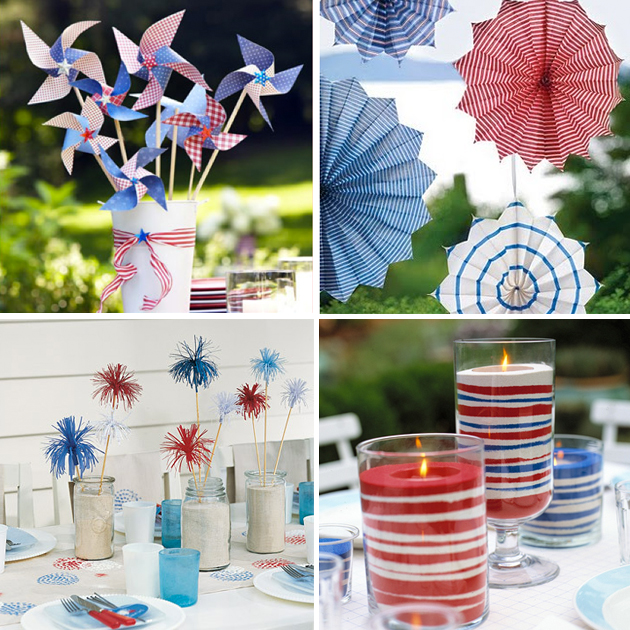 Labor day is a great time for using those leftover decorations from Fourth of July parties, so don't ever throw those out! The above options are all quick and easy crafts that can be done at home and for cheap. Labor Day is typically more about the food and drinks anyways, so keep the decor simple but festive. (clockwise from top left: pinwheels, star medallions, layered candles, firework bursts)
The Menu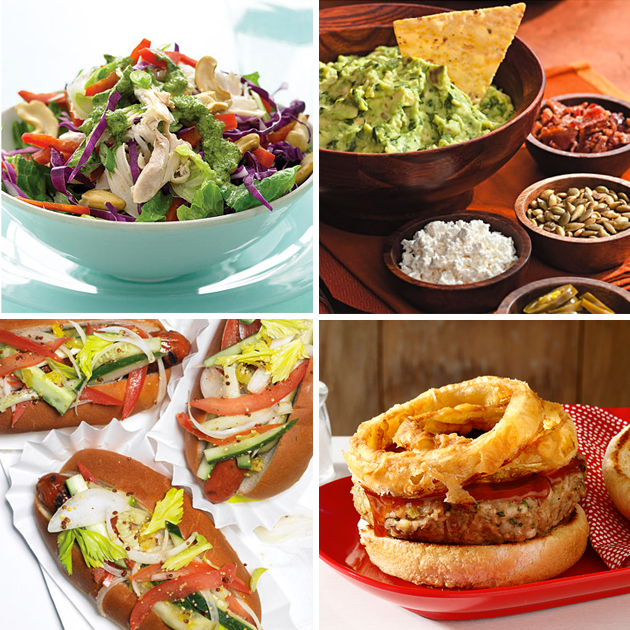 Labor Day food is almost always some form of hamburgers, hot dogs and a side of potato salad. No need to ditch these staples, but maybe do something a little different to spruce them up. It's also always nice to include a vegetarian option for friends not interested in a double stack cheeseburger but still looking for a full meal. Snack foods are essential so don't forget to include a variety tasty options. (clockwise from top left: Asian Rotisserie Chicken Salad, Roasted Garlic Guacamole Dip, Perfect Veggie Burgers, Chicago-Style Hot Dog)
Helpful Tips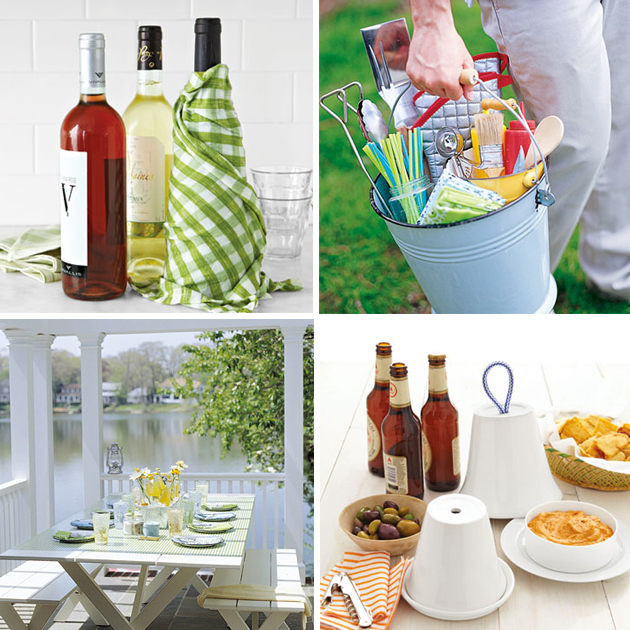 The wonderful Martha Stewart put together an entire list of helpful tips to save the day! The gallery includes some great ideas, a few of which I have highlighted above. The first is a method for quickly chilling a bottle of room temperature wine. The second is a simple caddy used to carry around grilling and party essentials so they don't get lost and can stay in one place. The third are these adorable flower pots used to cover plates of food to keep them warm. And lastly, a way to windproof your table cloth to prevent guests from having to hold it down. Thanks Martha!
Wishing everyone a very Happy Labor Day weekend…and a very happy Friday!
napcp contributor
meet Kristen Smith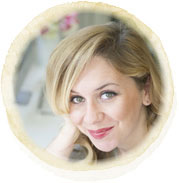 Website: www.napcp.com
Email: kristen@napcp.com
About the Contributor: Kristen Smith is a graphic designer and illustrator residing in Augusta, GA with her fiance Jon-Michael and two fur babies, Desmond and Penelope. She knew from a very young age that she wanted to do something creative and began taking design classes in high school. After receiving a BFA in Graphic Design from the University of Georgia, she worked hard to establish a freelance career and officially launched her own company in 2011. Kristen is an award-winning designer, a celebrated creative for Minted.com, and has been working with NAPCP since it's inception in 2009.  She has a passion for fresh and beautiful designs with subtle feminine hints and a dash of whimsy.   Her passion for design is rivaled only by her passion for animals. She has been an avid animal rights supporter for many years and presently works with a local rescue organization fostering and rehabilitating cats. When she is not designing or sketching, you can find her crafting or in the garden!  She is also an entertainment junkie and watches entirely too many movies and television shows. Kristen looks forward to the extraordinary possibilities each new day brings!
liked this post?
you might also like...
find a photographer
in your area
We are so delighted that you are here. The National Association of Professional Child Photographers is an association whose mission is to promote and support the artistry and integrity of professional child photographers. To accomplish this mission, NAPCP provides the most comprehensive resources for its members, bringing together a community of passionate artists committed to growth in their skills, their artistry, and their businesses.
NAPCP.com (formally pronounced "NAP-C-P") is a place where professional child photographers can come and connect, learn, teach, aspire and grow. It is also a valuable resource for parents who are looking for a professional child photographer in their area, and want to be inspired and educated about our specialized industry.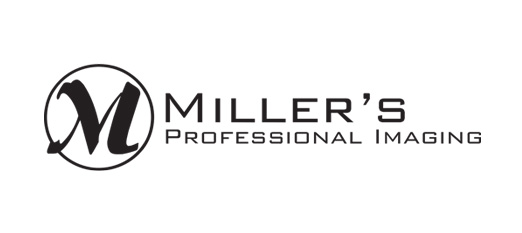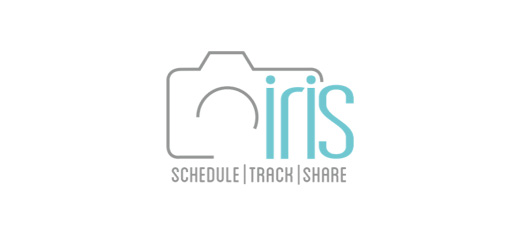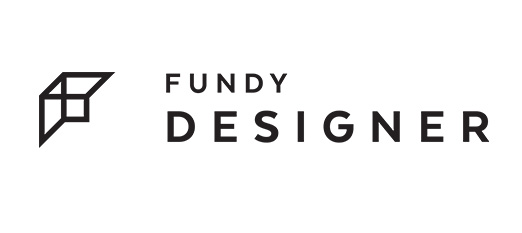 award winning photos
click here to view
latest napcp news
get up-to-date
most recent issue
vendors we love
napcp supporters
helpful articles
napcp resources
follow us on