November 22, 2011 | Posted by Kristen the designer
With heartfelt advice like "be good to yourself," Heather Thorne, of Heather Thorne Photography has endeared herself to clients and colleagues alike. And with consistent branding, marketing, imagery and energy to back it up, it is no surprise why Heather has become successful in her market, and continues to leap fearlessly ahead.
Tell us your story. How you started and how your photography, brand, and business transformed over the year.
I've always loved photography and it's been a part of life for as long as I can remember. I think I really felt a calling for it back in college when I learned on film and was developing my own photos in a darkroom. My photography teacher wanted to keep my final documentary project and I still have my final grade/note he wrote me hanging in the studio as a little reminder of how far I've come. I actually have a journalism degree and spent several years in the advertising world before I pursued my dream job and opened my photography business. Having both of these in my background has been instrumental in shaping me as a photographer and business owner.
Tell us about how you reach out to local businesses. How has that paid off in the growth of your own studio?
I recently joined my local Chamber of Commerce and was asked to shoot the "Back the School" spread of children wearing clothing from a local boutique. It was a great way to partner with a local business and spread the word about my own. I've also been approached by a local private school (also a chamber member) about some potential projects. Additionally, several large wall prints of my work are hanging in a local pediatric surgery center – they needed artwork and I was happy to help.
We love your space! Tell us how you operate there, what the biggest challenge is in the space, and how it's paid off for you!
Thank you! I'm just so grateful to have it. I primarily use it for client meetings, displaying work and editing, but I also do many newborn sessions there as I have wonderful natural light in my little shooting area. I also like to do a mix of indoor/studio and outdoor/location for a lot of my clients just to give them a little variety. I recently had a little expansion done which was already part of the building owner's plans before I moved in – that gave me two extra rooms one of which I use as my production area for packaging orders, framing prints and storing all the pieces to my custom packaging. My biggest challenge has probably been the size of my shooting area. Although I do a lot of outdoor sessions, I like to mix in studio shots too. I'm constantly tearing down and putting up/steaming backdrops and sometimes I just wish I had the space to leave them all up. It's really not a big complaint, just hard on my bad back. Opening the studio was definitely a leap of faith and happened sooner than I expected but the door opened and I couldn't pass on it. I've definitely experienced an increase in sales as I'm able to meet with clients in person both during my pre-session consult and in the post-session sales consult. It makes the whole client experience much more personal—something very important to me! Clients also love to see the art hanging on the studio walls as it helps them visualize it better in their own space.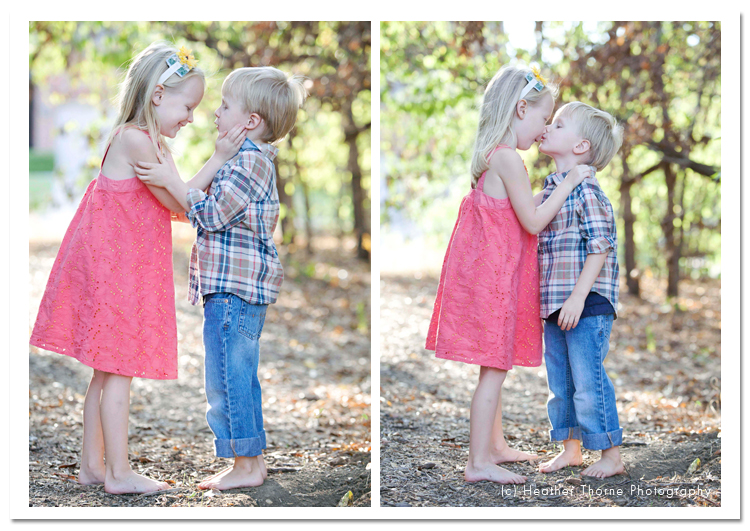 What are currently some of the biggest challenges you face professionally?
Currently, it's trying to figure out the best time to expand and bring on help. I have seasonal help but no one full or part-time working for me. I can't wait for that day but don't want to be premature in that effort. I'm also not the best bookkeeper and often find it hard to juggle the creative process with the business side of my business.
You've recently undergone a branding overhaul. Tell us about the experience and how that's transformed your business.
It was a wonderful experience and one that I put a lot of thought, time and effort into. I had just made the decision to drop weddings and specialize in children so it was time to rebrand and shift gears. Jane Johnson Design did an amazing job of capturing 'me' and the process was seamless. I continue to get emails and compliments on it! Jane also helped me create a special site (in addition to my child site) just for my high school senior work and I love the way it has its own identity but still coordinates with my overall branding. Around the time we were working on my new branding, I was setting up the new studio so it was fun to carry that over into the décor. It's so important that your identity be cohesive across all platforms. From when my clients first go to my website, to when they walk into my studio, to when they receive their beautifully packaged orders, I want the messaging, look and feel to be consistent and special.
You seem to be rocking the Senior Sessions! How has shooting this genre impacted your business & brand?
Well thank you! I'm actually still very much in growth mode in this area of my business and that's ok. I know it will expand when the time is right and when I'm able to market to this genre better. I do seem to photograph more senior girls than guys which I love! I make it an experience for them – not just a photo session. A lot of times that means I'm at their home pulling clothing/accessories prior to our shoot. I get to see their rooms and what they're interested in while getting to know them a little better during this process. I have also always felt a connection to teens and young adults. It's an exciting time in their lives and I enjoy not just photographing them, but celebrating them.
What is the best advice you have received regarding photography?
I've been fortunate to receive lots of great advice from various photographers along the way but I'd have to say what resonates the most with me is simply to be authentic and create imagery that speaks to me. I had the pleasure of hearing one of my all-time favorite photographers, Elizabeth Messina, speak at WPPI a couple years ago and authenticity was a key part of her speech. Since that talk, authenticity and the pursuit of it has cropped up numerous times through conversations or speakers I've heard and it's a message we should all take to heart and apply. I was also able to have one-on-one time with two women whose work I admire at the last two NAPCP retreats. Tamara Lackey told me two years ago to never lose my enthusiasm—simple advice but so important—especially during my busiest time of year when I'm overwhelmed, tired and can't see the light at the end of the tunnel. This year I enjoyed chatting with Karen Carey who helped me see past my insecurities and embrace that I really can do this. Sometimes, all you need is some candid feedback or someone to believe in you (or remind you that you do believe in yourself) to put you back on the right path.
Who are some of your favorite vendors?
I love H-B Photo Packaging for my product packaging (I customize with "thank-you" stickers from Paper Source and whatever baker's yarn or ribbon I have on hand), Photo Card Boutique and Design Aglow for their templates, Canvas on Demand Pro for gallery wraps and Drop it Modern for backdrops.
What are some of your best selling products? How do you market them & why do you think your clients gravitate towards them the most?
I'm always looking for ways to improve and expand my product line and my newest product offering is frames by the Organic Bloom. These are a big hit with clients and I love that they pair well with my work and studio aesthetic. I also offer albums by Finao in various sizes. Both products take a little time to create because of their hand-made, custom quality but it's so worth it. I tend to sell a lot of gallery wrapped canvases and again, having them on display has contributed to that.
What advice can you give to those starting out?
Don't compare yourself to others. It's easy to get caught up in wanting what someone else has but we all have a unique voice and perspective. It's up to you to look within; figure out what makes you tick and what works best for you. Be authentic (again, best advice I was given.) It's ok to not completely have your photography style nailed down right off the bat as it will evolve over time. I can definitely see an evolution in my work and am still seeking ways to improve it. It's by taking risks, making mistakes, asking for help, seeking inspiration all around us and listening to our inner voice that we figure out who we are as an artist. And lastly, as a little sign in my studio given to me by my mother gently reminds me every day: "Leap Fearlessly."
Where do you see yourself in the next 3 years, Heather?
Hopefully I'll still be creating and making others happy through imagery. I'm blessed to have been working with a local non-profit the past five years that has allowed me to take my camera around the world and shine a light on medical missions – a service I hope to continue because I really can't imagine not using this gift to give back. It really brings purpose and passion to my work.
We love how open and honest you are in the NAPCP child photography community. What is your desire and hopes for our very specialized and unique industry?
I must first say that I'm so thankful for NAPCP and the opportunities and friendships it's brought into my life. I'm also very humbled and honored to be a part of this great community of talent and hope that our industry will focus on lifting each other up, celebrating each other as artists and helping each other in times of need. It's important to network with and learn from each other. I must admit I don't always have time to hop on the forum and contribute but I try to maintain the connections I've made and help out when I can.
To see more from the lovely Heather Thorne, visit her site here and her blog here!
Happy Mother's Day to All!
Every year we ask our members to do something a little special for Mother's Day by submitting their favorite...