January 13, 2012 | Posted by Kristen the designer
Happy New Year everyone! Our very first Happy Friday post of 2012 is all about gorgeous calendars to help start the new year right. If you are like me and perhaps might be a little behind in purchasing your 2012 calendar, do not fret! Help is here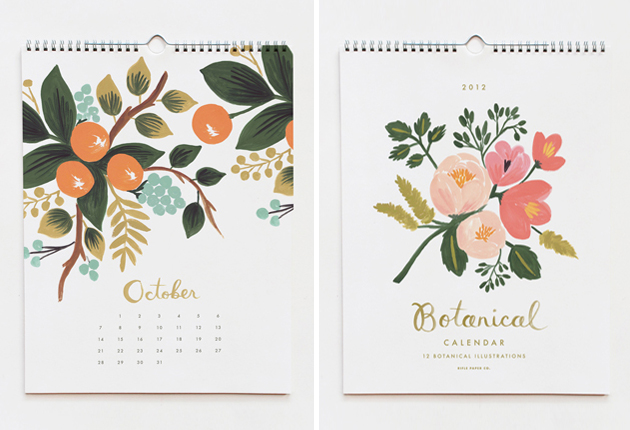 One of my favorites, Rifle Paper!
Beautiful floral calendar by House That Lars Built
Super fun photo calendar from Pinecone Camp!
Hanging fabric calendars by Humunuku on the left and Cicada Studio on the right
Adorable animal print calendar by Loopz Art
Bright and colorful calendars by Spread The Love on the left and Michelle Armas on the right
Delicious "Buy Local" calendars from Claudia Pearson
"A Year in Polaroids" calendar by Cori Kindred
Gorgeous patterned calendar by Little Thing Studio
Hope these inspired everyone…now go buy a calendar! Happy Friday!
Happy New Year!
Happy New Year from all of us at NAPCP! May you each have a prosperous and successful 2012 :)...