Nov 30, 2015
Session Share: SoCal Family Desert Session, from Erin Fisher of Erin Fisher Photography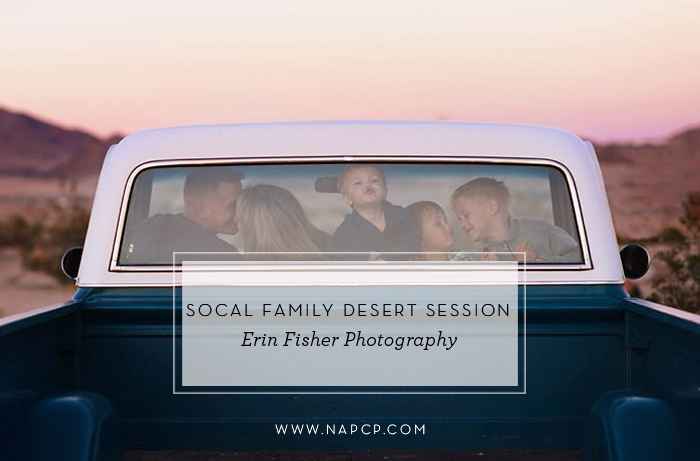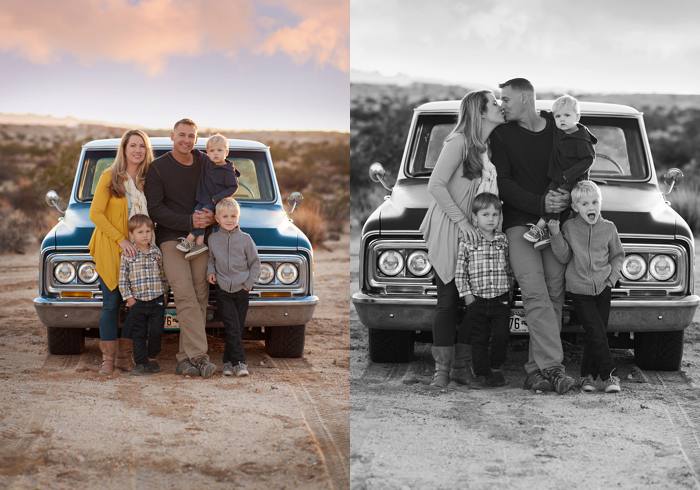 Inspiration: The sweet family in these pictures lives just a few doors down from us in Southern California, and I have been drooling over their vintage pickup for two solid years. Every time I passed it heading out to run errands, I would imagine the fun that could be had with that truck, their cute little boys, and my camera. The business of life kept us from ever making that happen – until a few weeks ago. I was borrowing their truck for a best friend photo shoot for my daughter, and 30 minutes before we left I offered to take a few family shots with it since we'd have it out in the desert anyway. It was such an incredible thrill to finally use the inspiration that had been building in my heart for a couple years and turn it into snapshots for this family to treasure for a lifetime!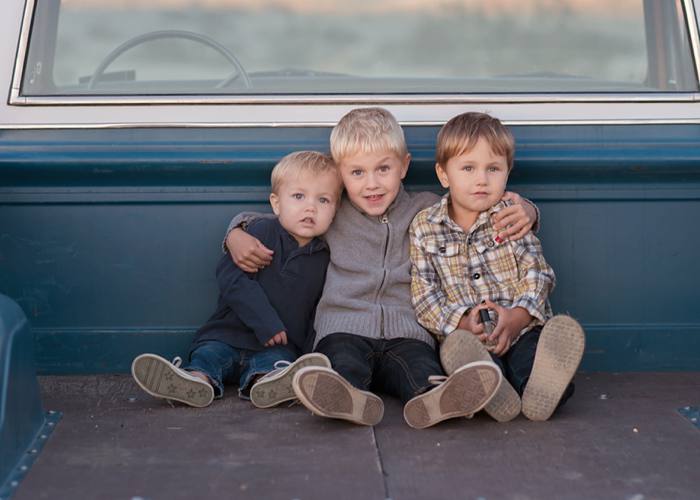 Favorite Element: It is no surprise that my favorite element at this shoot was the truck. What I absolutely love, however, is the way that these boys, their gorgeous parents, and the stunning desert landscape come alongside the vintage vehicle to create a rather breathtaking scene. The truck is cool, but made all the better by everything surrounding it …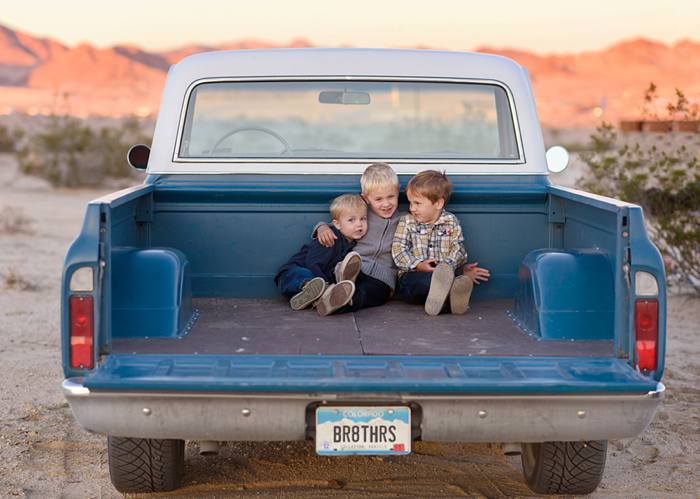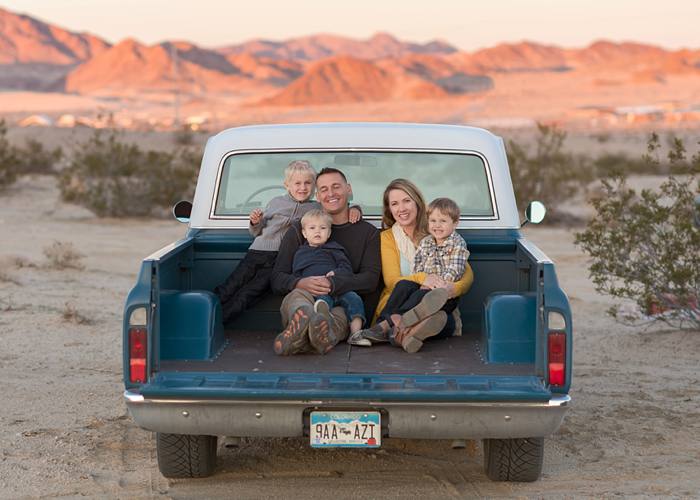 Biggest Challenge: My biggest challenge was that it was a rather spur of the moment thing. We tacked it on to another shoot I was using the truck for, and by the time we started, the sun was halfway gone. Because of that, we had to work quickly, and I didn't capture as many candid shots or individual kid pictures as I normally would. At first I was disappointed, but when I got home, and loaded the images I did manage to capture onto my computer, I was relieved, thrilled, and honestly a little emotional.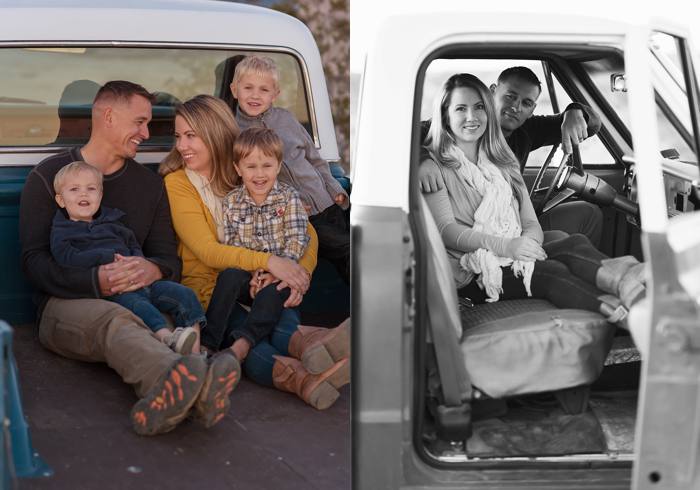 Final Thoughts: There is no greater thrill for photographers than seeing the ideas in our minds come to life through our lenses. I am so incredibly grateful for this sweet family, their willingness to let me live out my dream with their truck, and this incredible desert that sets the most stunning backdrop. In two weeks my family is relocating, and while I am thrilled for a new adventure and an entirely new environment to create and capture moments in, I will miss our time in the desert. I feel so grateful to have pictures like this to serve as a continual reminder of our blessings here!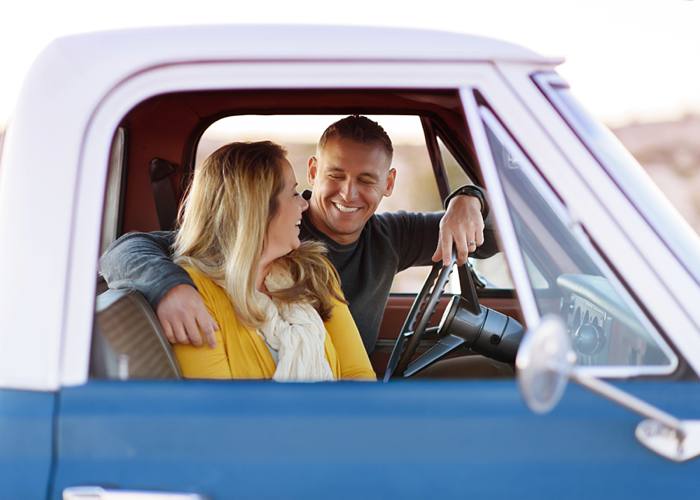 Erin Fisher is a natural light, lifestyle, family photographer specializing in family shoots, events, and military homecomings.
For more from Erin, and for booking inquiries, please visit her website, Like Erin Fisher Photography on Facebook, and follow Erin on Instagram.
napcp contributor
meet Katie Mitchell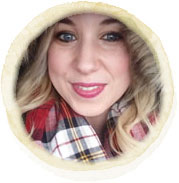 Website: www.napcp.com
Email: katie@napcp.com
About the Contributor: Katie, our Editorial Manager, is our wordsmith and communications extraordinaire!  After college and graduate school, she worked in the nonprofit world, and briefly in politics. She realized she'd be quickly burned out, and started writing for various lifestyle websites. Before landing at NAPCP, Katie shot product photography for Etsy shops and other small business owners. Katie also works with Pinterest, as a member of their Pinfluencer team. She is passionate about making the world a happier, more beautiful place! Katie lives for her husband and two children, updating their totally 90's home, and finding joy in the small things. Even washing dishes.
liked this post?
you might also like...
find a photographer
in your area
We are so delighted that you are here. The National Association of Professional Child Photographers is an association whose mission is to promote and support the artistry and integrity of professional child photographers. To accomplish this mission, NAPCP provides the most comprehensive resources for its members, bringing together a community of passionate artists committed to growth in their skills, their artistry, and their businesses.
NAPCP.com (formally pronounced "NAP-C-P") is a place where professional child photographers can come and connect, learn, teach, aspire and grow. It is also a valuable resource for parents who are looking for a professional child photographer in their area, and want to be inspired and educated about our specialized industry.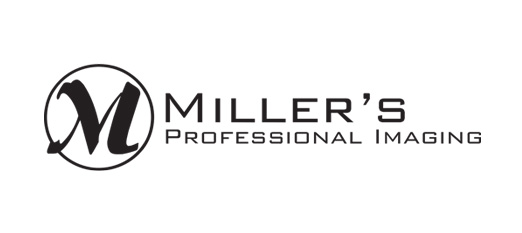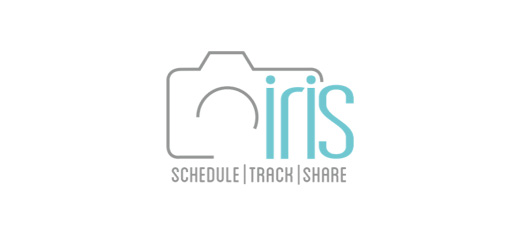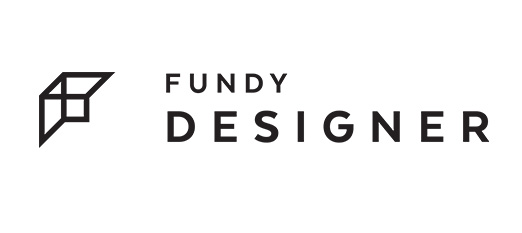 award winning photos
click here to view
latest napcp news
get up-to-date
most recent issue
vendors we love
napcp supporters
helpful articles
napcp resources
follow us on