Feb 22, 2017
Making (Competition) Magic
This year (Or last year, since that's when I bought the ticket!) I made the decision to attend the NAPCP Retreat, no matter what life kept throwing at me! However, talking with lots of my fellow attendees, I was really surprised to hear that not everyone was using their 2 free image credits to enter Image Competition. When I asked them why, I was met with a the same response, just said slightly differently. "I didn't feel like my images were worthy." "No way are my images good enough to enter." "I didn't have anything I thought was good enough." The same thing. Over and over and over.
We still have a full day until the deadline. (Editor's note: The 2017 First Half International Image Competition closes Thursday, 2/23, at 11:59 PM EST.) I challenge you now to pick up your notebook and plan your Image Competition entry. Submit something completely out of your comfort zone or shoot something tomorrow that you've been wanting to, but never got around to!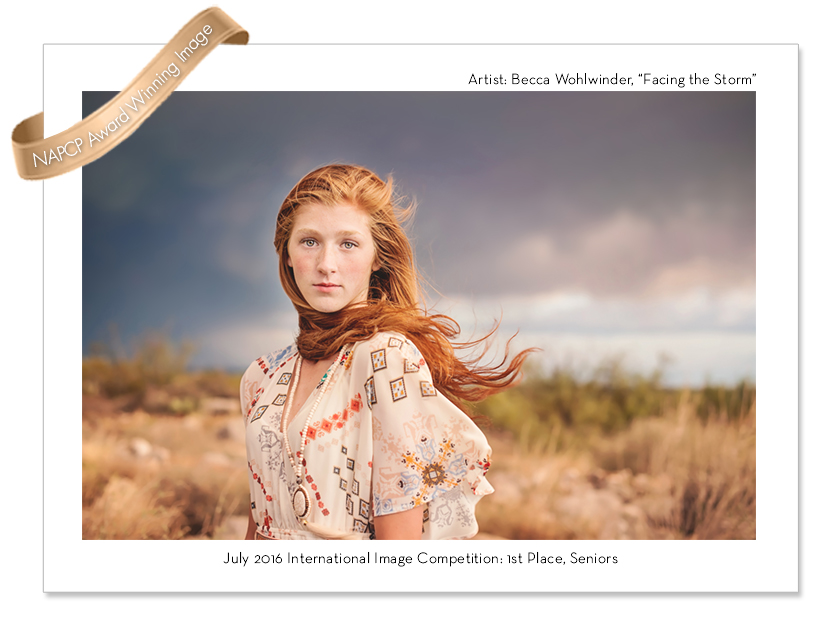 This image won first place in the July 2016 Competition. Let me tell you something: I've photographed maybe four seniors in my entire career! I wanted to try something different, found a willing teenager to come play with me, and we made magic happen! (Okay, what actually happened was we pulled up to the location and it proceeded to rain HARD and storm for the next 45 minutes! But we stuck it out and I'm so glad we did!)
So get going! Get out there tomorrow and photograph something amazing and enter it! Go through your favorite sessions, find a stunning portrait, and enter it! It's always hard to put our work out there, but if we don't do that, don't get constructive criticism from peers, how are we supposed to improve and grow? You got this!
napcp contributor
meet Becca Wohlwinder
Website: www.beccawohlwinderphotography.com
Email: beccawohlwinder@yahoo.com
About the Contributor: Fun loving children's and family photographer in Alamogordo, NM.
liked this post?
you might also like...
find a photographer
in your area
We are so delighted that you are here. The National Association of Professional Child Photographers is an association whose mission is to promote and support the artistry and integrity of professional child photographers. To accomplish this mission, NAPCP provides the most comprehensive resources for its members, bringing together a community of passionate artists committed to growth in their skills, their artistry, and their businesses.
NAPCP.com (formally pronounced "NAP-C-P") is a place where professional child photographers can come and connect, learn, teach, aspire and grow. It is also a valuable resource for parents who are looking for a professional child photographer in their area, and want to be inspired and educated about our specialized industry.
award winning photos
click here to view
latest napcp news
get up-to-date
most recent issue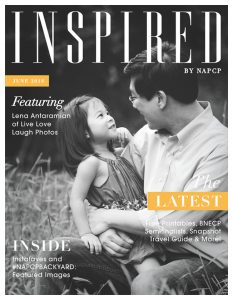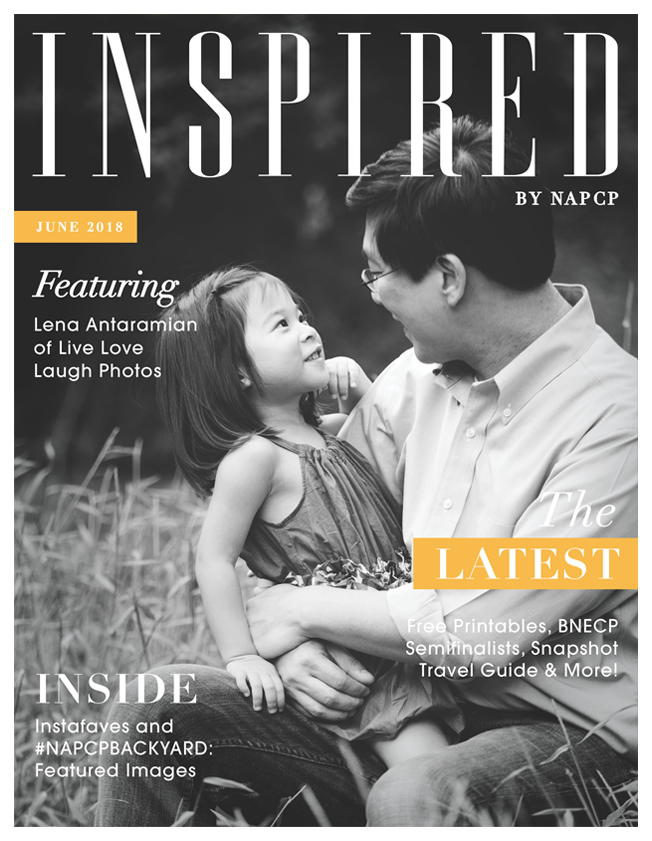 vendors we love
napcp supporters
helpful articles
napcp resources
follow us on