Apr 11, 2017
#100DaysOfHimAndHer – Top 5 Reasons You Need to Start One
It's 2017, we all know what that means. A few months ago I was motivated to make some changes in my life. The new year is refreshing – a chance to make a difference in your life or challenge yourself in a new way. Over the last 6 years, I have written plenty of personal goals. Some fail and some succeed, but I have learned that the best way to gauge what kind of year you had as a photographer is by looking back at your work and seeing growth.
I used to hate this because I saw it as an inconsistency in my work, but through the NAPCP Member Community and other photography groups, I now know I am not the only photographer out there who has embarrassing photos from my beginning years. Each one of us grows. The more experience you have, the longer you shoot, the more you take time to own your craft – the further you push yourself away from that someone you once were. That's what we all want, right? (Or maybe we want to just hide all of those photos in a dark corner somewhere and never admit that we took them?)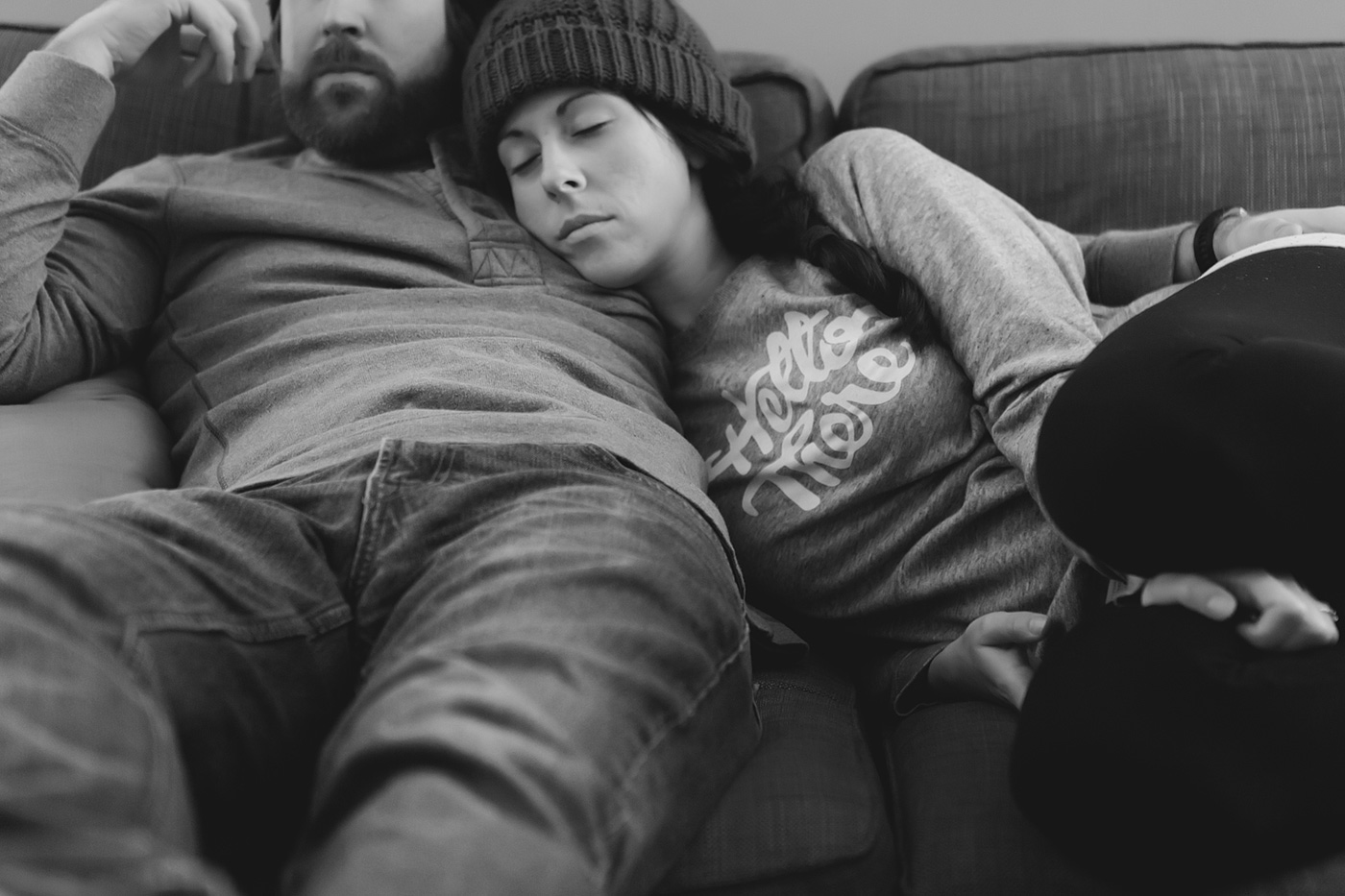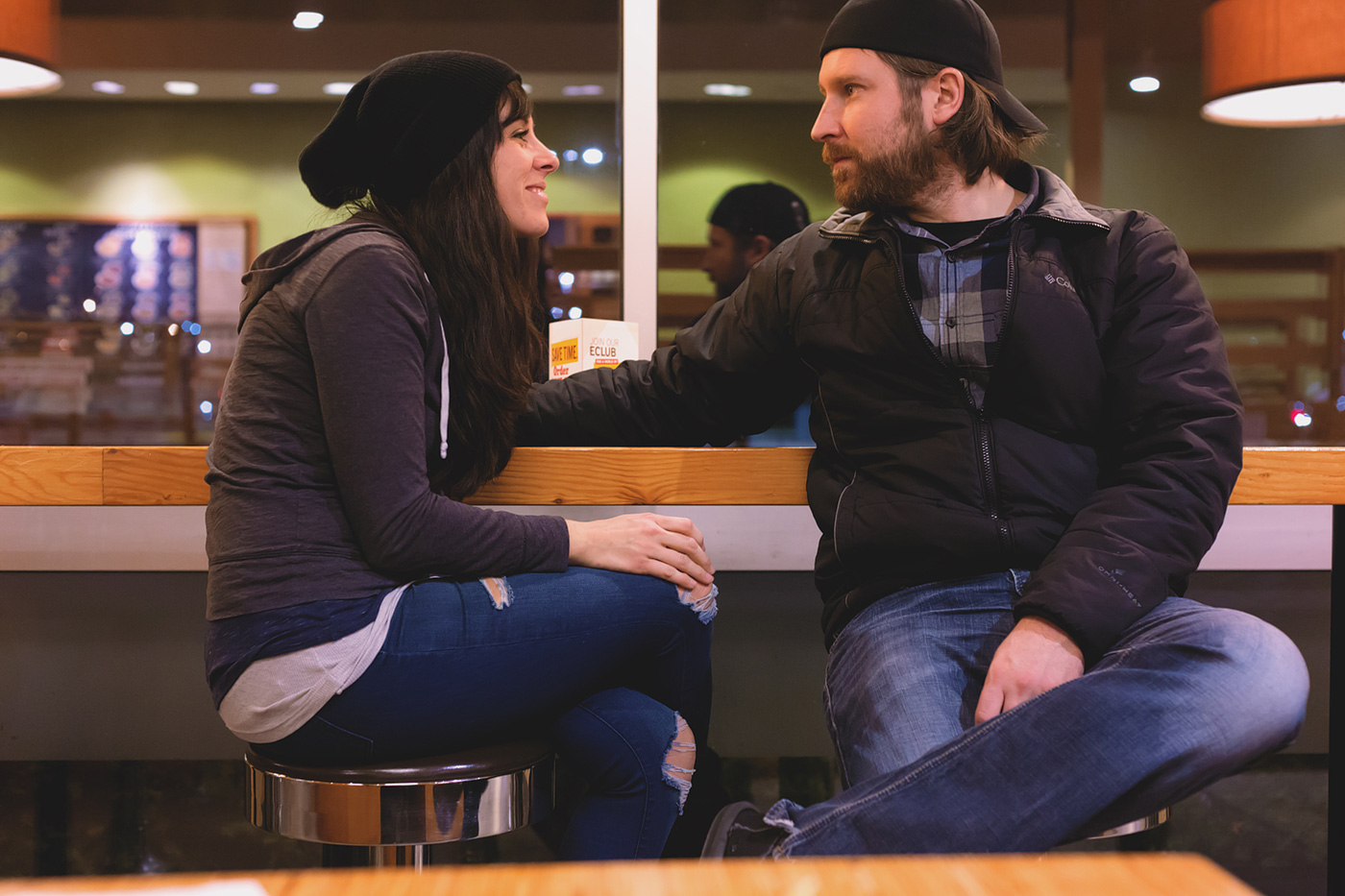 This year, I wanted things to be different. I have been really longing to learn and expand my knowledge of light and experiment with the restrictions of both my camera and my situation. It is a personal goal of mine not to be afraid to shoot anywhere and everywhere. I want to be able to take out my camera and not feel restricted by the situation around me or by the limitations of what I hold in my hands. Shooting once in awhile is not enough to give me confidence to do this. Client shoots do not give me the freedom to do this either.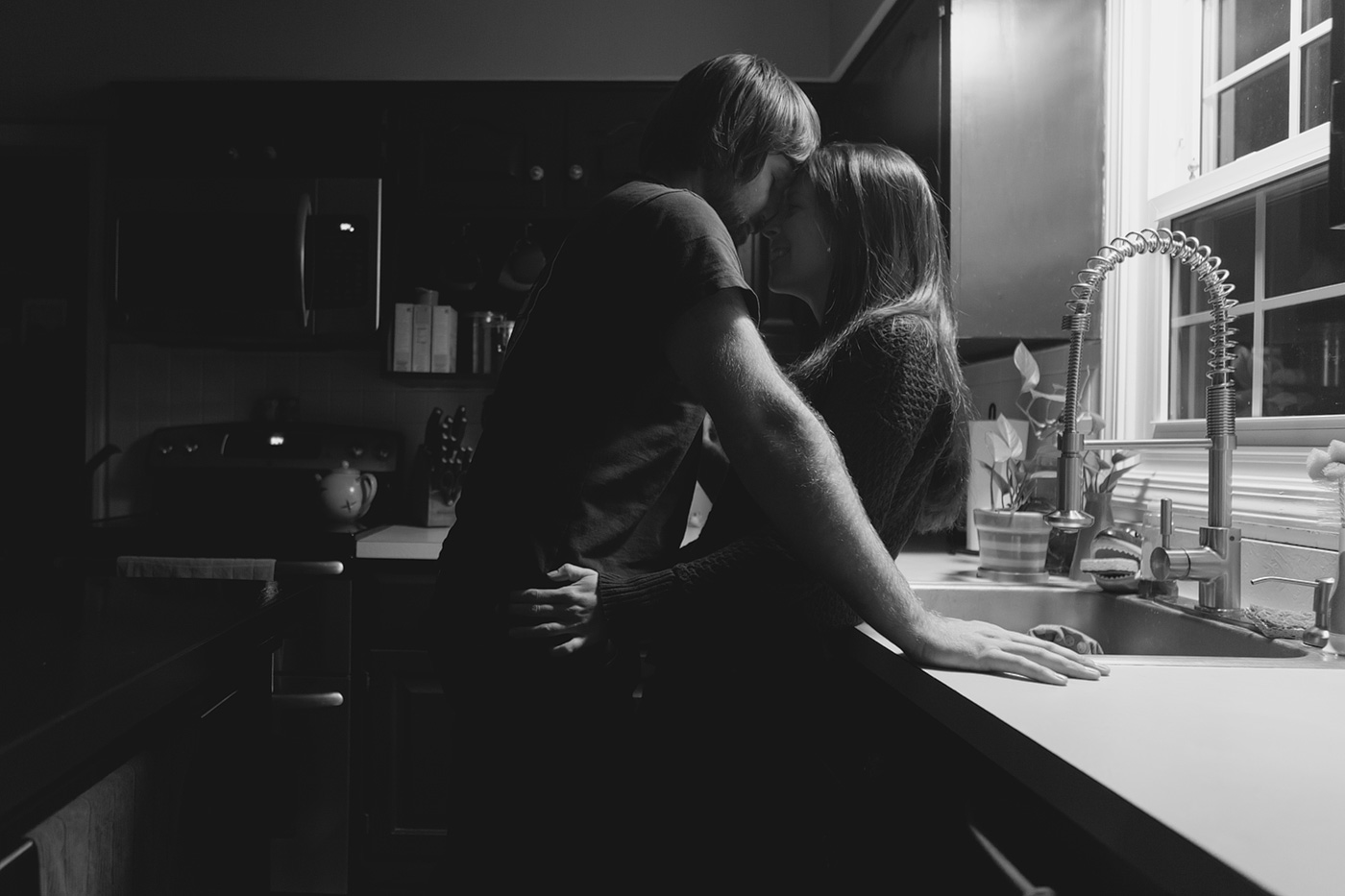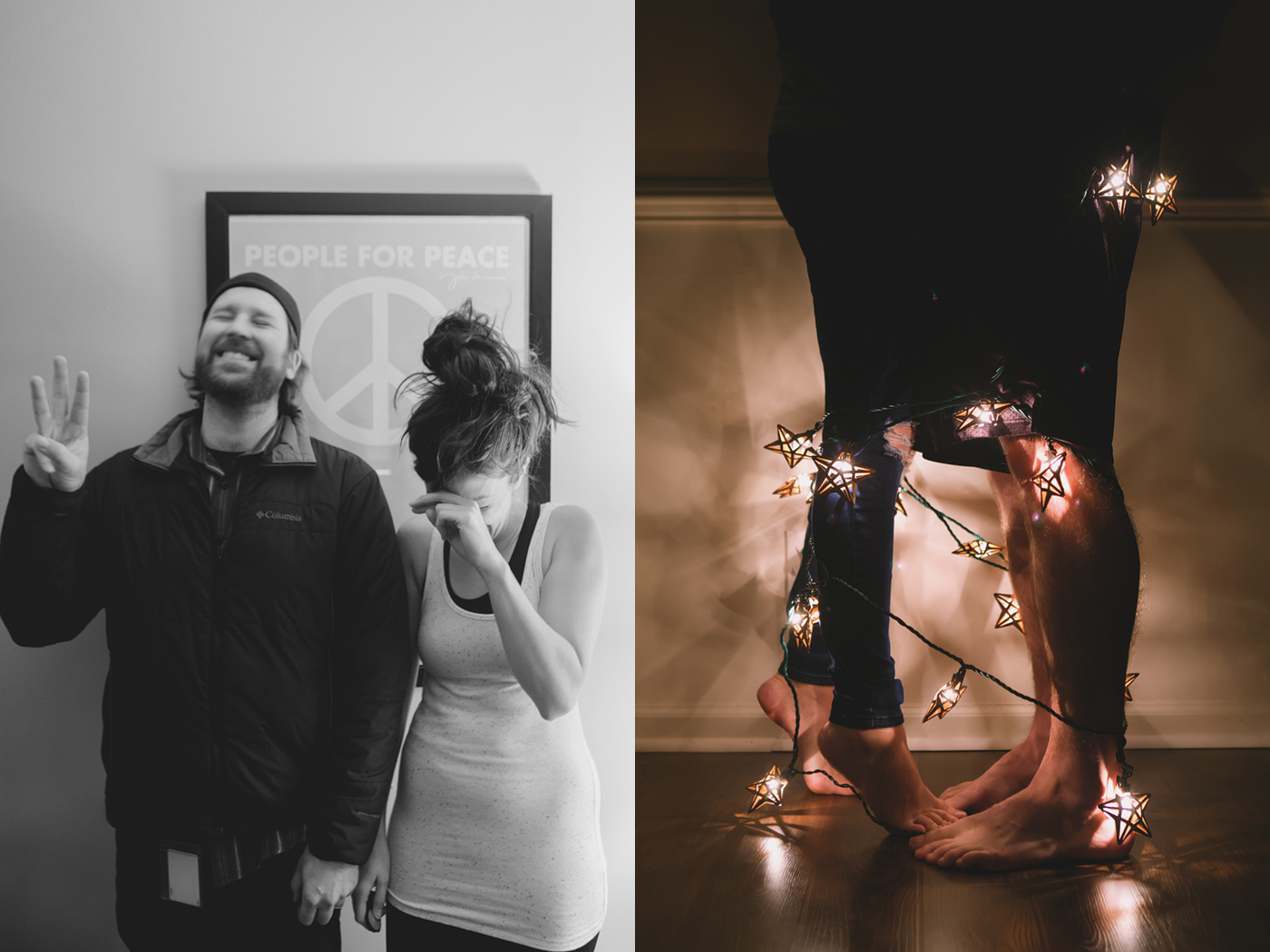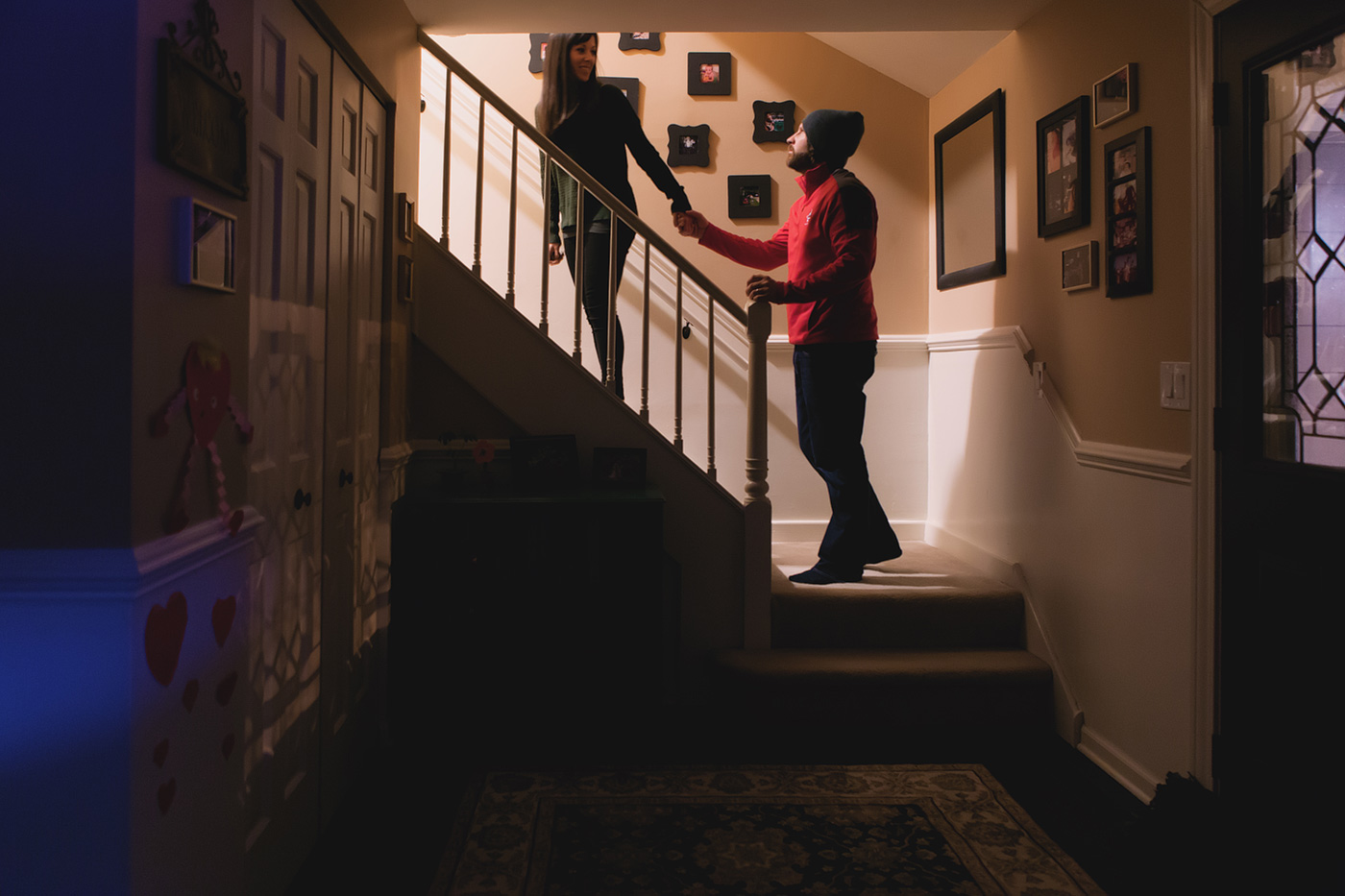 I needed a different way. I wasn't ready for a full 365 commitment, but when I found Willy Wilson's 100 Days of 10 Facebook Group, I fell in love. The idea was to do something creative for 10 minutes a day for 100 days straight. If you have ever read "The Happiness Project" by Gretchen Rubin (read it!), you will be able to easily understand the type of person I am. Gretchen and I are basically one in the same. I try and try and try again to make habits, be more organized, follow a schedule, but usually on Day 1, I fail. Holding on to the hope that this project would not only improve my creativity, create a habit, and help me to expand my knowledge, I joined.
At first I wasn't sure what I would shoot, but soon enough I decided that shooting photos of my kids every day was something I already basically did. What I DIDN'T do often was get in front of my camera…especially not with my husband.
And so, #100DaysOfHimAndHer was born.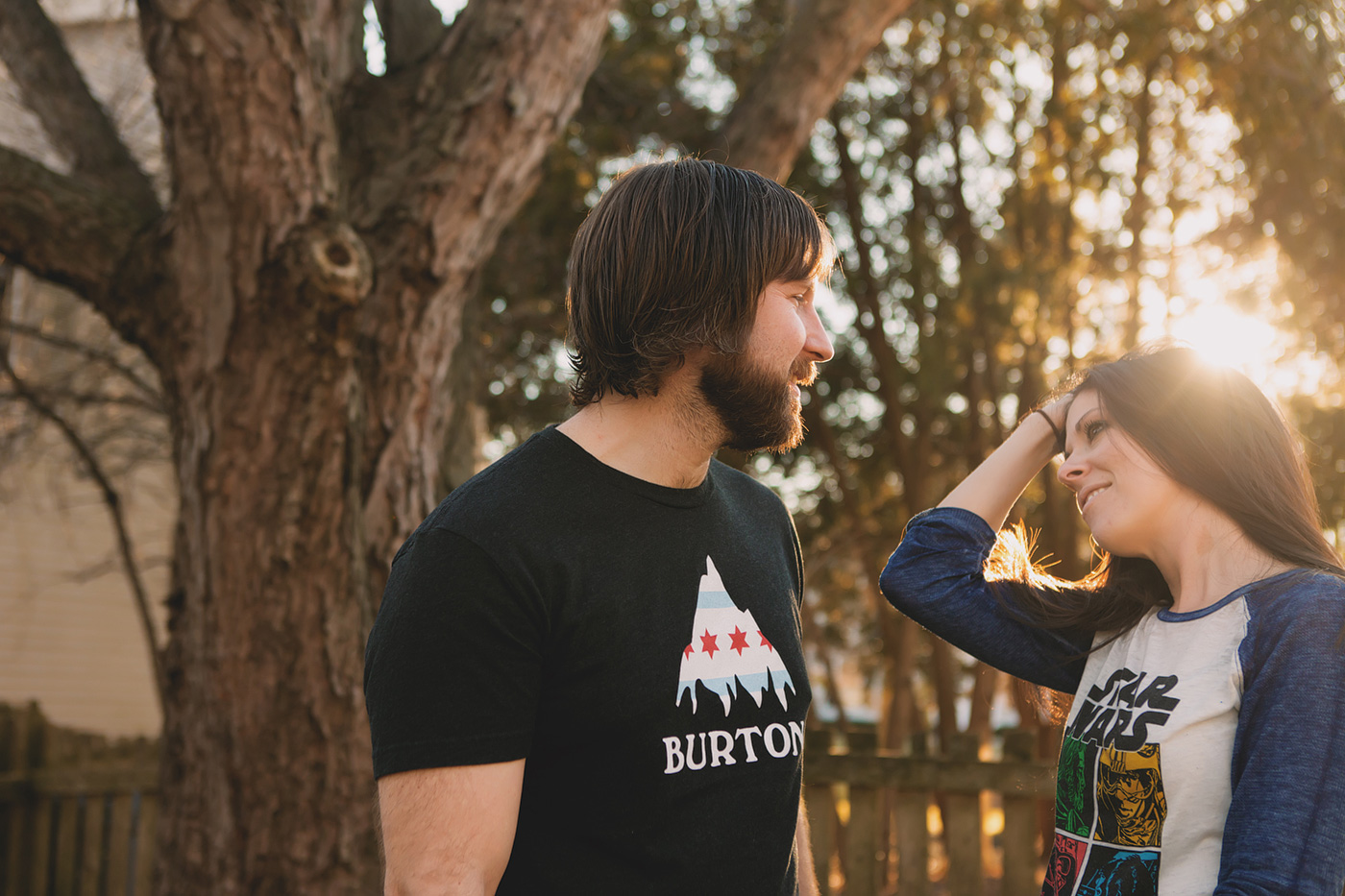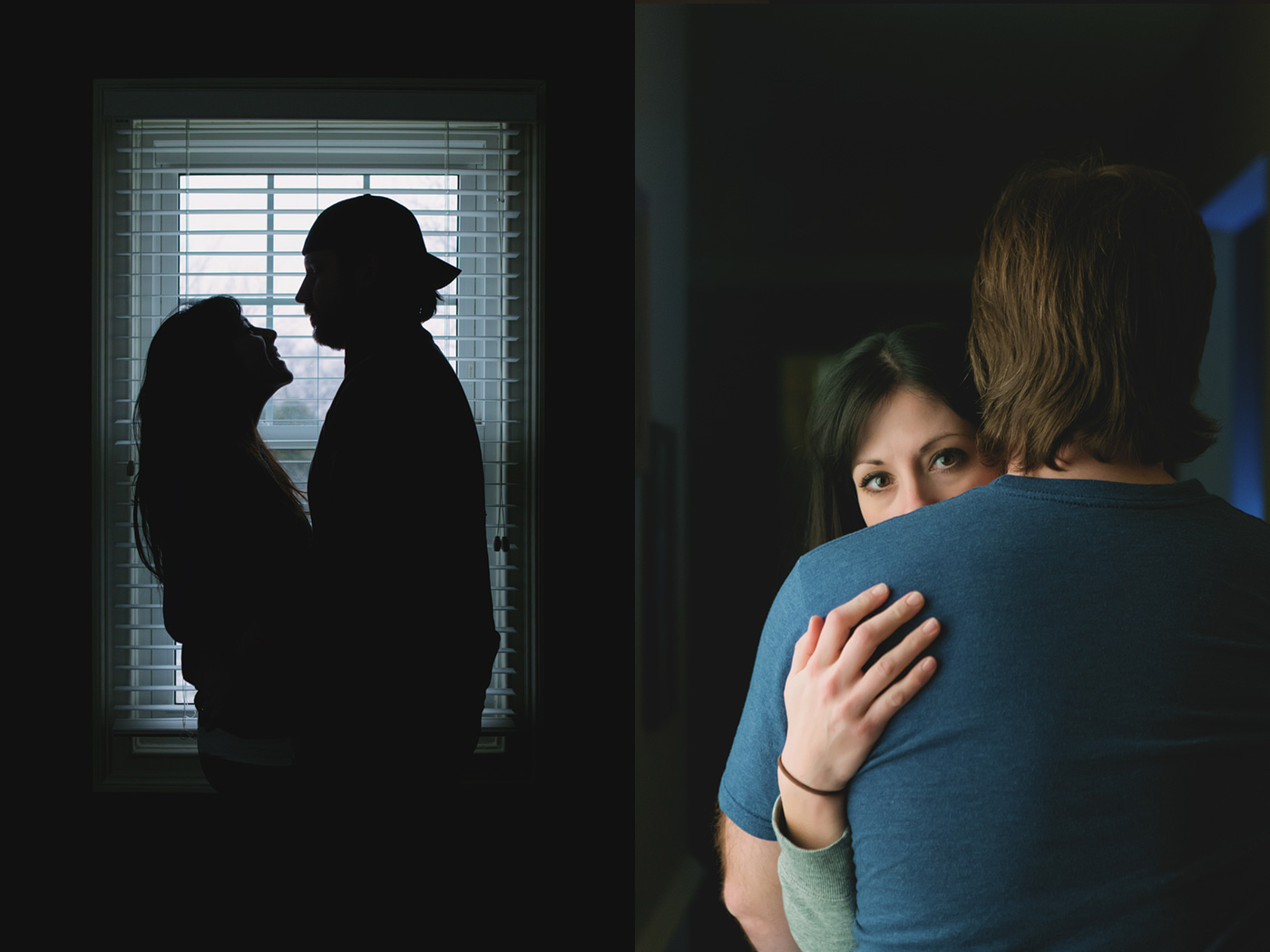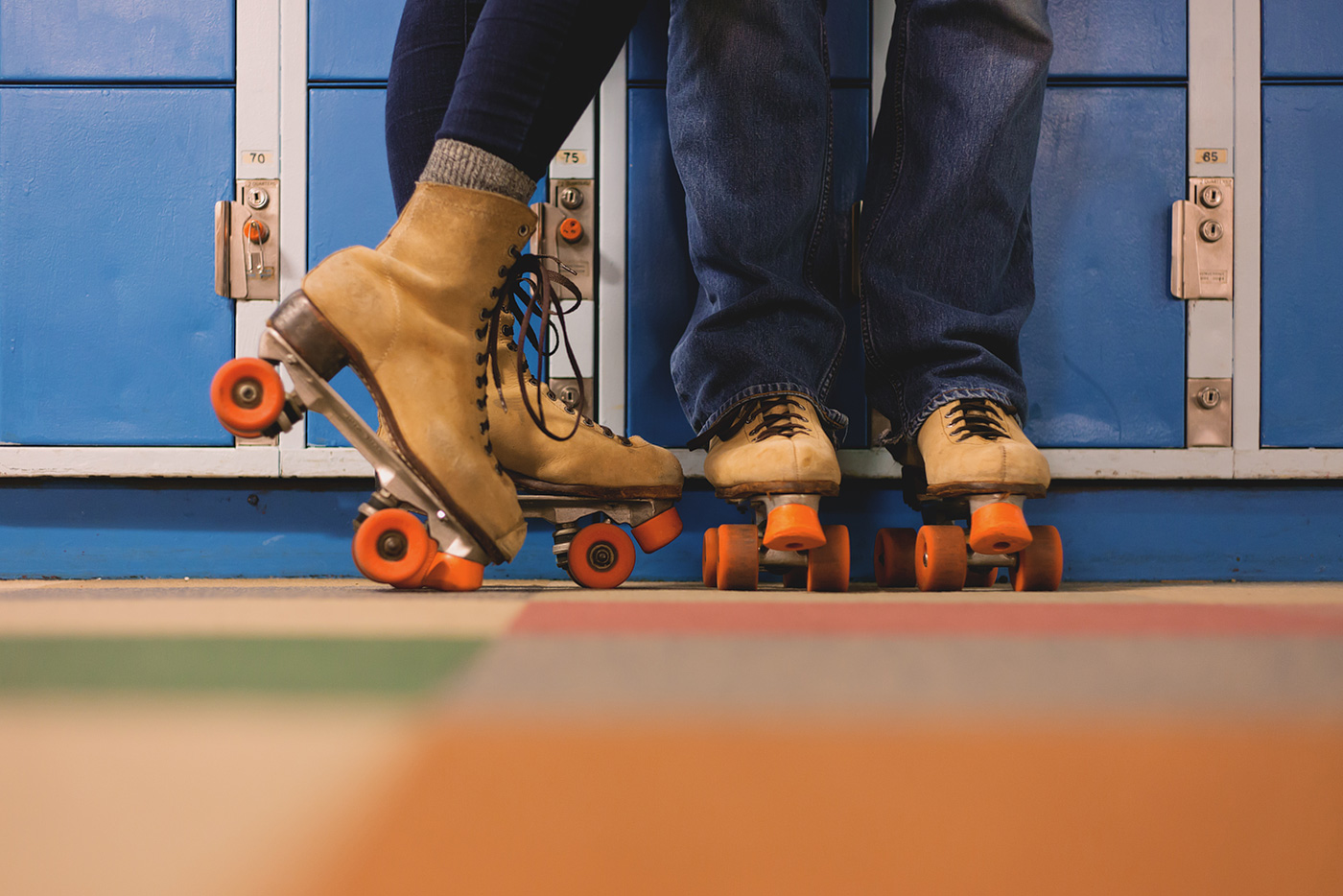 My project was a way that I could bring back photos of us which, let's be honest, stopped happening when our kids came along. I envisioned a perfect photo book in my mind – my prize at the end of our 100 days. I wasn't sure what I wanted to capture at first, but over time it has became more clear.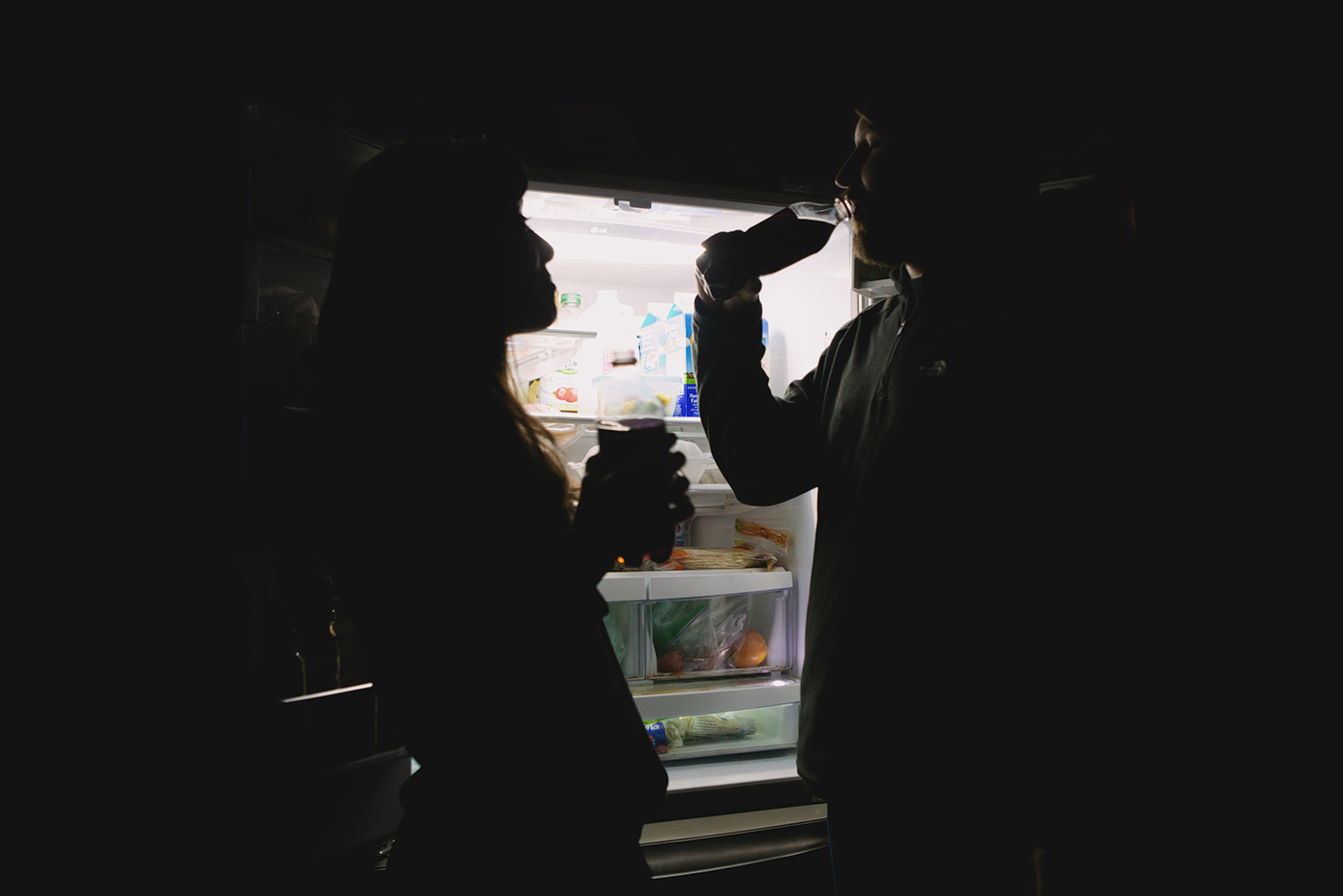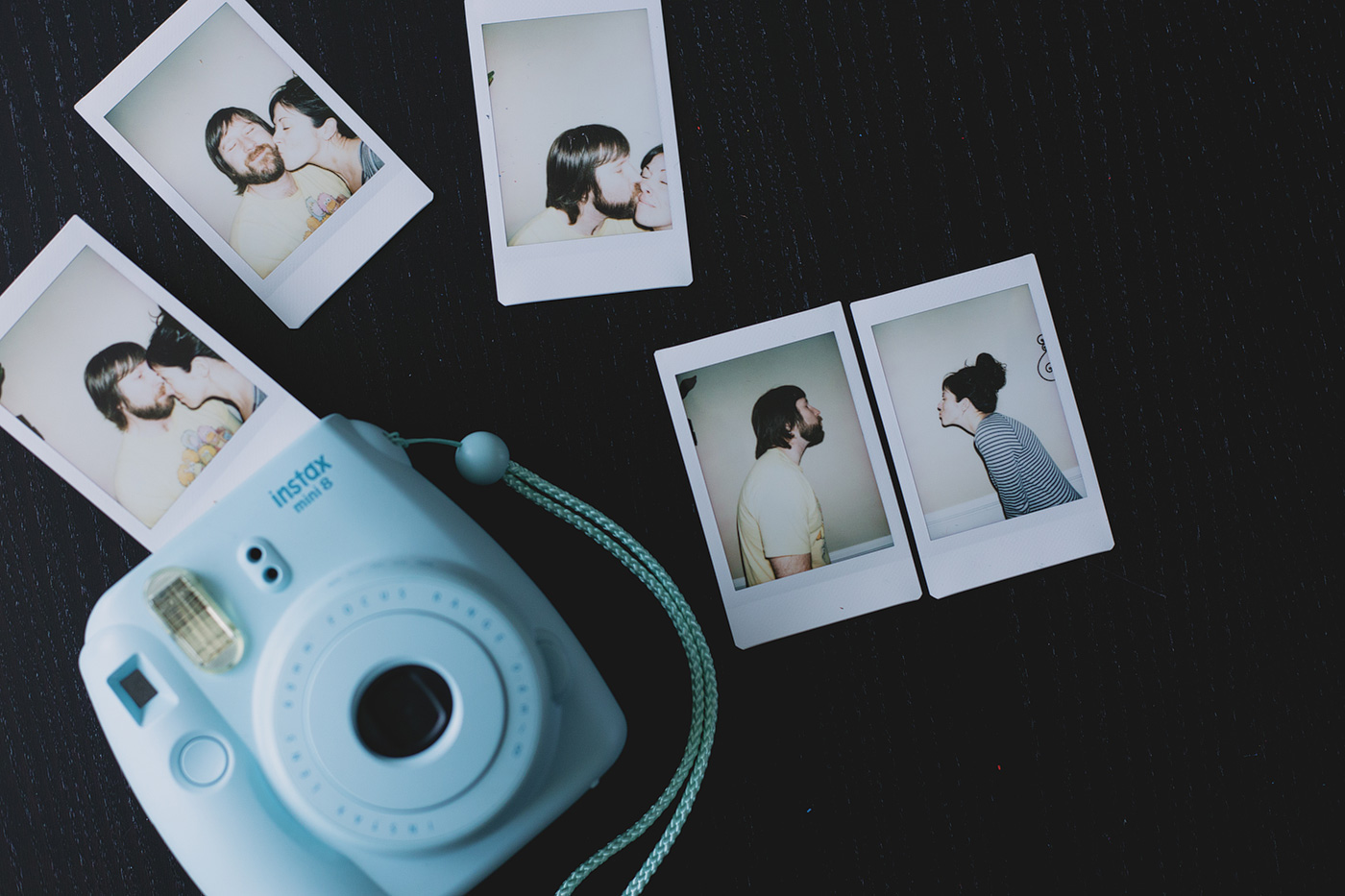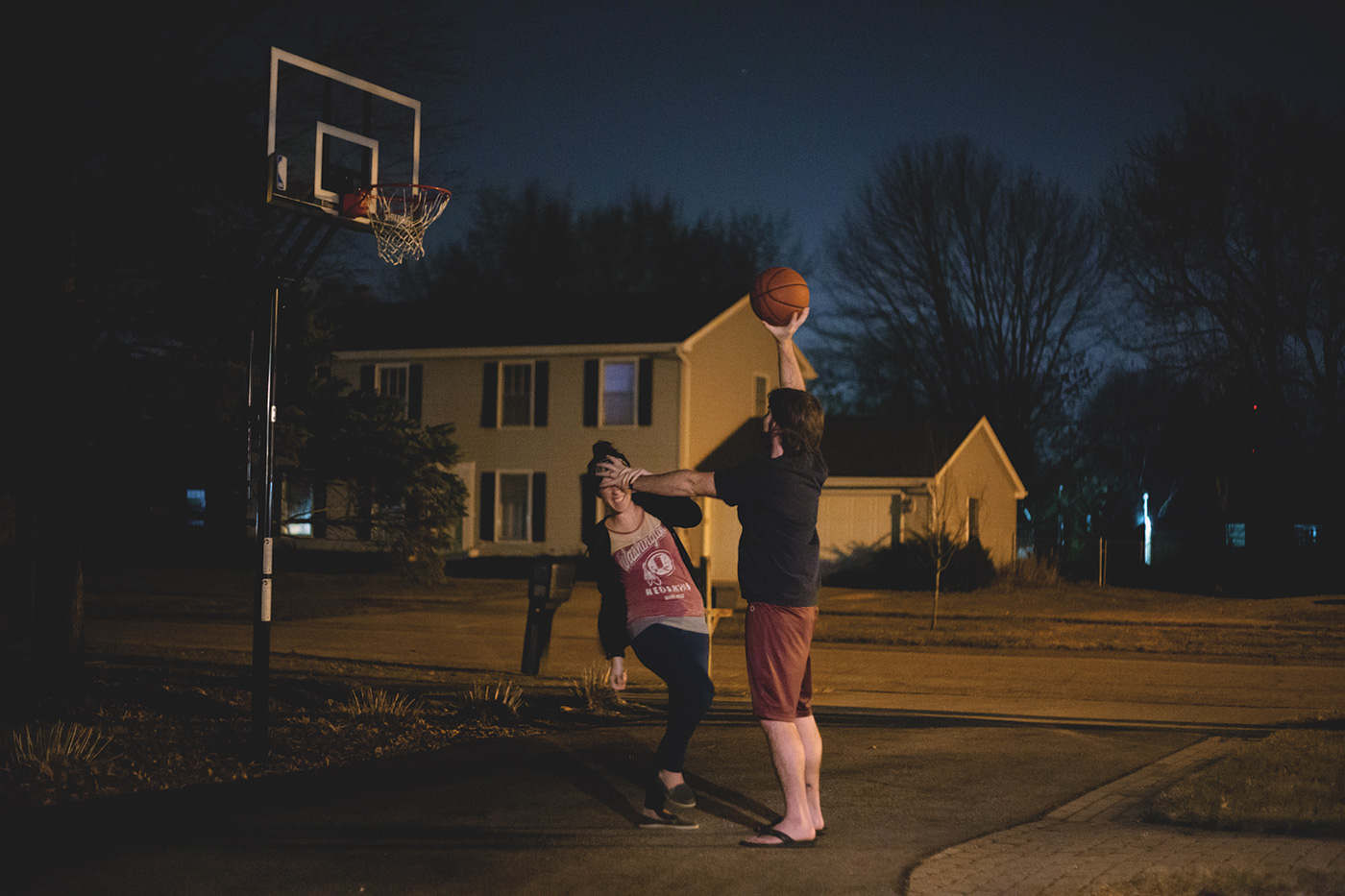 Personally, I think everyone should do a #100DaysOf10 project. In fact, I think everyone should do an #100DaysOfHimAndHer project with their partner! Below are my top five reasons why you should.
1. It forces me to be creative every day.
2. The project makes me think outside the box so that each photo is different and forces me to experiment with different types of lighting, cropping, etc.
3. It tells the story if our lives for our kids to look back at. I think as an adult it would be amazing to have this kind of view of your parents at this point in their lives.
4. It forces you to do something together every day. It's easy to get caught up in your every day and not take time for each other. The days are long and stressful, but even spending a minuscule amount of time focused on one another can make a huge difference in your relationship.
5. It helps me to embrace imperfections in my photography. When you are taking photos in low light with self timer, something is bound to go wrong. Not to mention, most of these are taken at 12AM when we are both sleepy and ready for bed after a long day. You have to be OK with some "not so perfect" shots. But (if I'm being honest) sometimes the not-so-perfect photos turn out to be my favorites.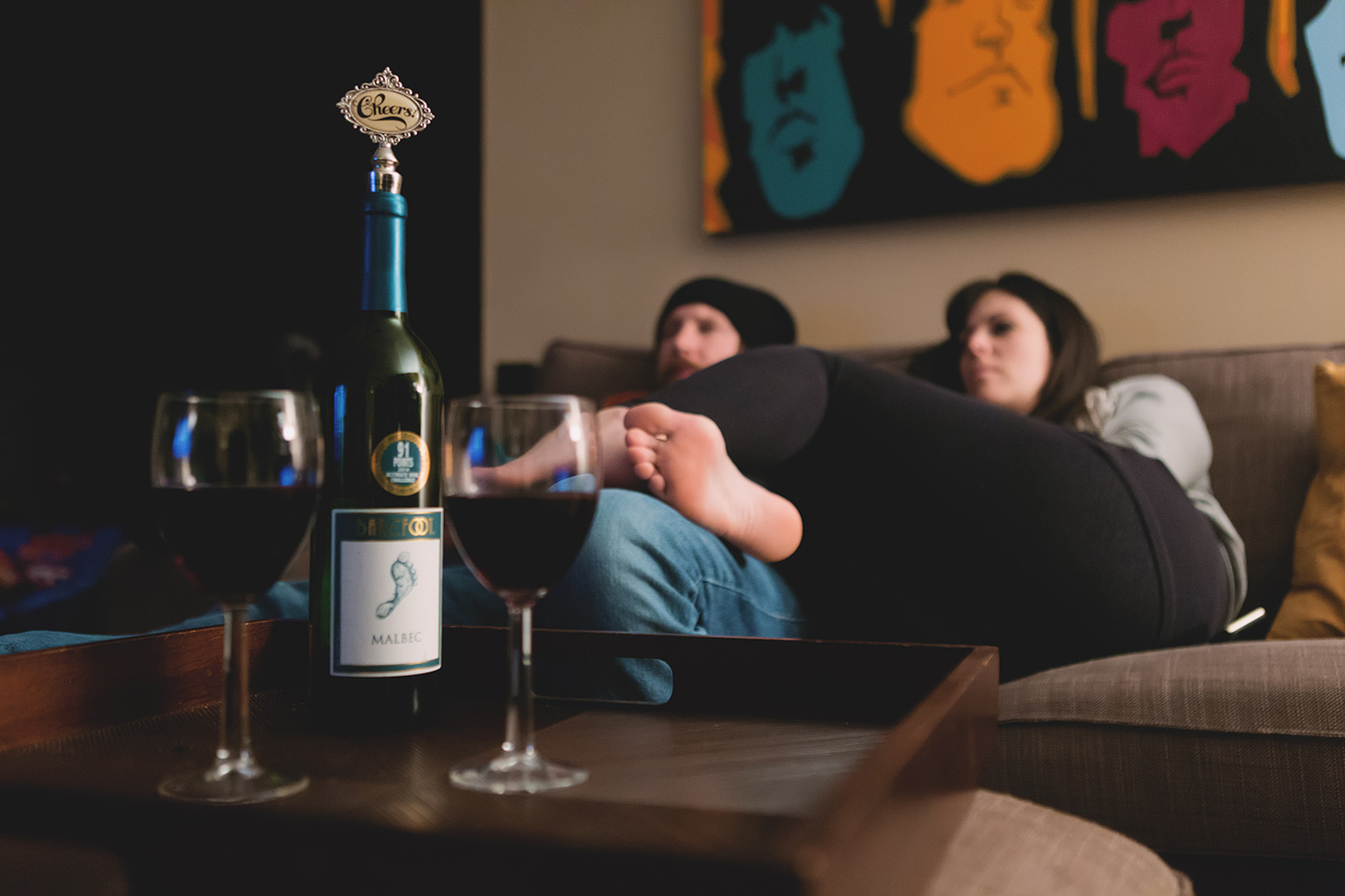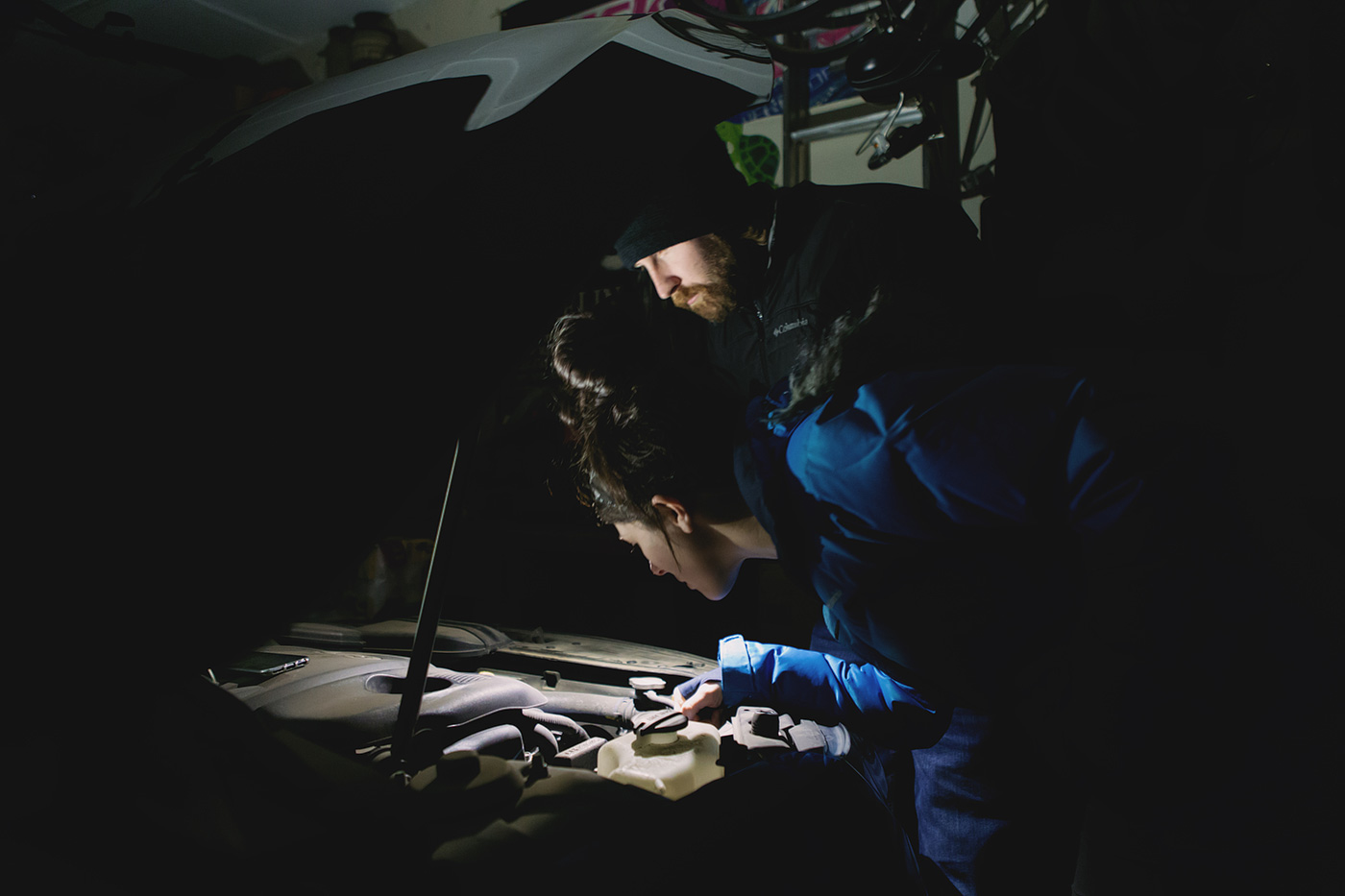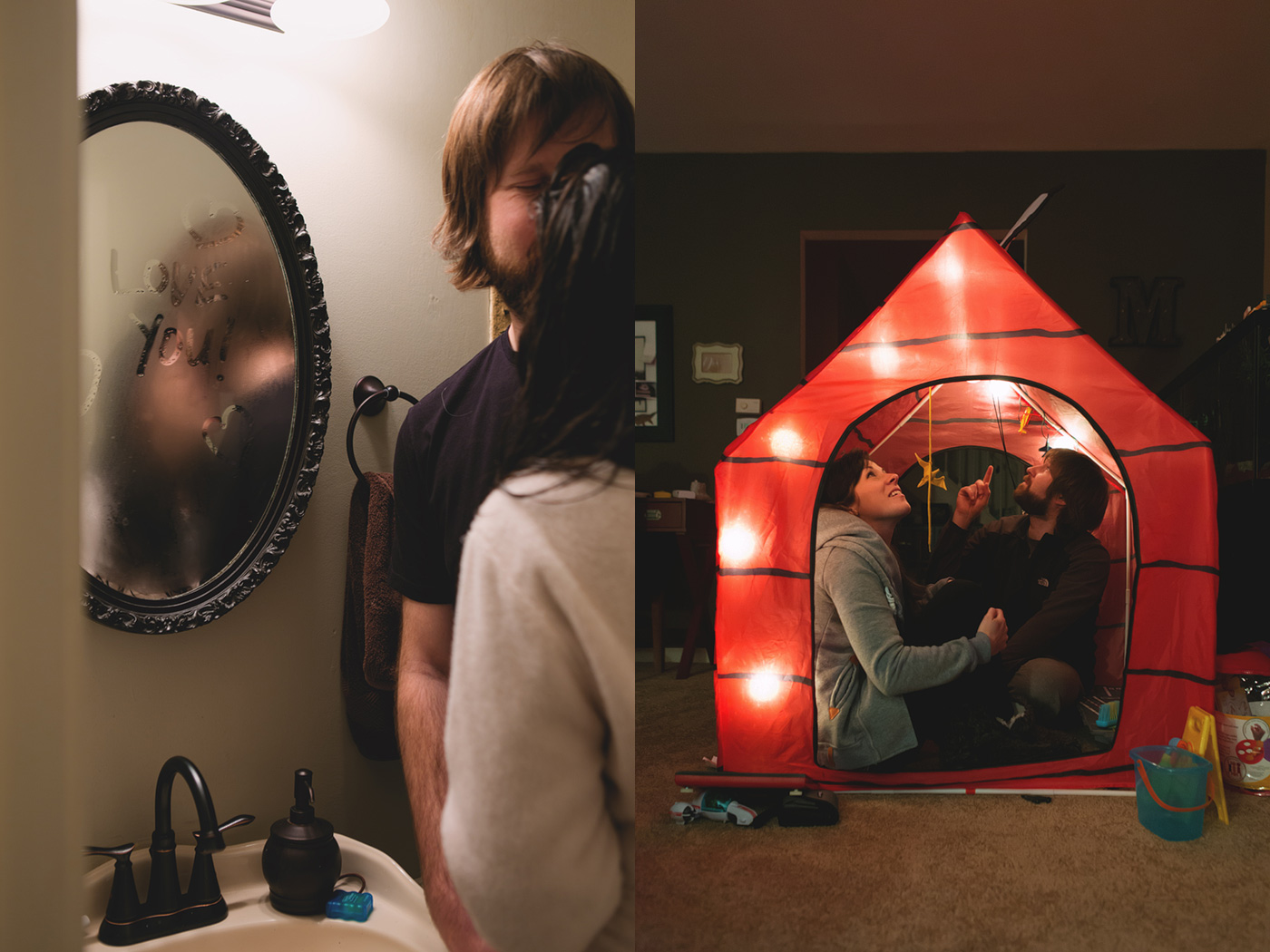 Thank you Willy for being such an inspiration to my creativity, to my husband for being a willing subject, and to everyone that follows my project and supports me through your likes and comments. It's working (yay)! Who knows, maybe next year I will be able to commit to a 365!
You can see more images from my project or follow along with it's conclusion on Instagram and on my personal blog. I look forward to seeing all of your #100DaysOfHimAndHer posts!
Save
Save
Save
napcp contributor
meet Deanne Mroz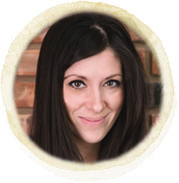 Website: www.napcp.com
Email: deanne@napcp.com
About the Contributor: Deanne is a graphic designer and photographer. She graduated in 2005 from Northern Illinois University with a BFA in Visual Communication . Before joining the NAPCP team, Deanne worked at a small advertising agency for ten years where she grew as an artist. She also started her own small photography business in 2010 and has a passion for photographing children and documenting life. Currently, she is working for NAPCP and is excited for new opportunities to bring her love of design and photography together. Deanne resides in the Chicagoland area with her husband and two kids. When she is not working, you can find her photographing or doing multiple home improvement projects.
liked this post?
you might also like...
find a photographer
in your area
We are so delighted that you are here. The National Association of Professional Child Photographers is an association whose mission is to promote and support the artistry and integrity of professional child photographers. To accomplish this mission, NAPCP provides the most comprehensive resources for its members, bringing together a community of passionate artists committed to growth in their skills, their artistry, and their businesses.
NAPCP.com (formally pronounced "NAP-C-P") is a place where professional child photographers can come and connect, learn, teach, aspire and grow. It is also a valuable resource for parents who are looking for a professional child photographer in their area, and want to be inspired and educated about our specialized industry.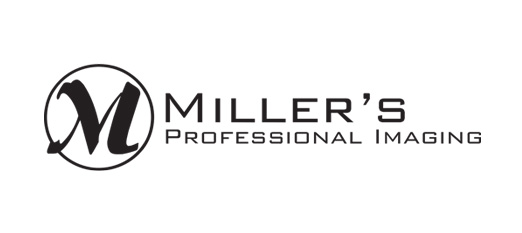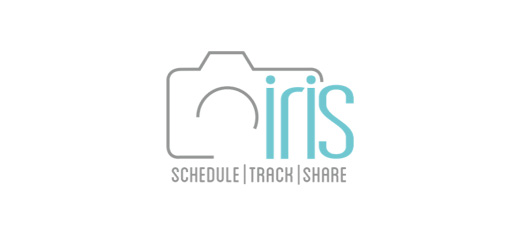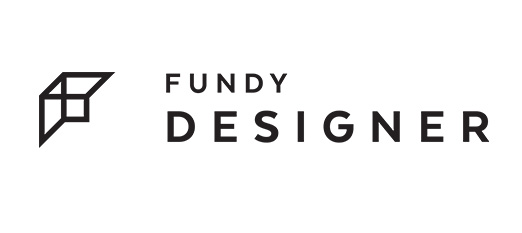 award winning photos
click here to view
latest napcp news
get up-to-date
most recent issue
vendors we love
napcp supporters
helpful articles
napcp resources
follow us on