Growing and strengthening the global NAPCP community through inspired local connections.

An extension of the National Association of Professional Child Photographers, the NAPCP Ambassador Program takes an active role in building thriving communities of artists committed to growing their skills, their artistry, and their business. NAPCP Ambassadors are literally the eyes, ears, and face of the global association, kindling personal relationships and connections on a local level. By fostering connections and conversations, NAPCP Ambassadors enable the compassionate collaboration that is a hallmark of the NAPCP vision.
The inaugural #NAPCPGatherings day was November 5, 2015.  Our 2016 dates are as follows:

March 16  |  May 11  |  September 14  |  December 7
Don't miss out! Sign up for complimentary educational pdfs,
meetup dates, ambassador updates and much more!
December 7th Gatherings in Your Area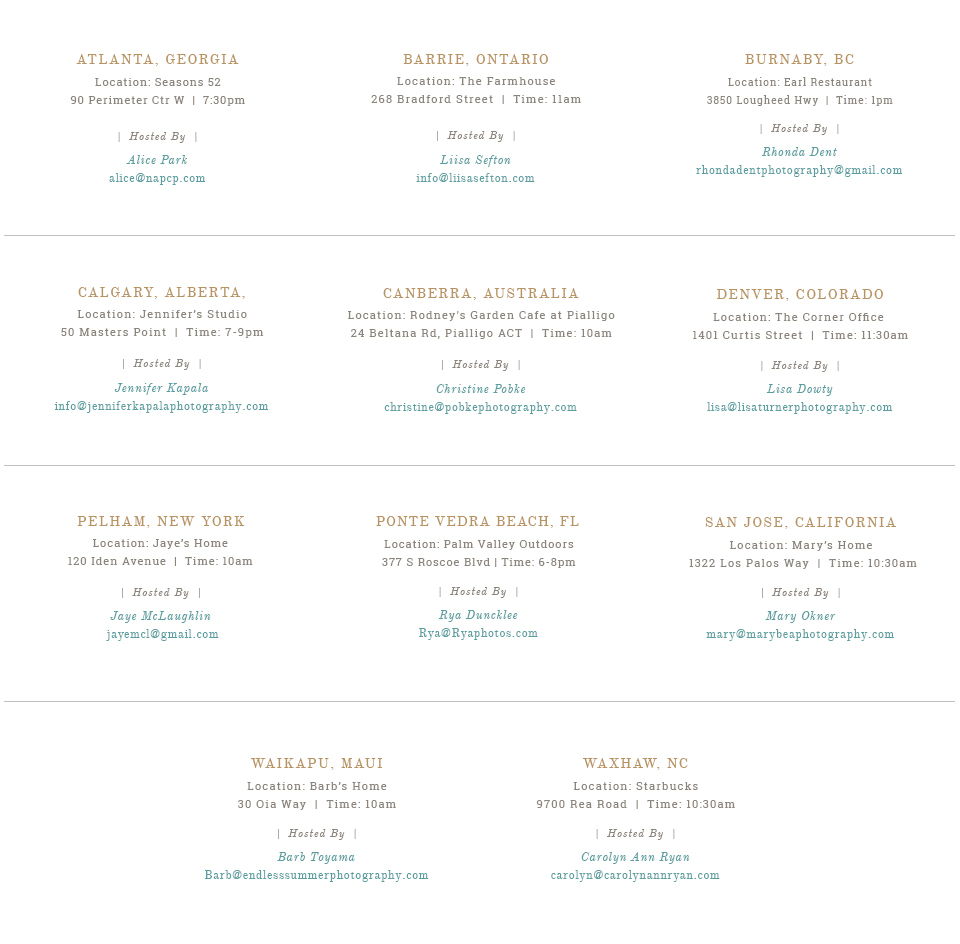 We are not currently accepting applications for Ambassadors, please check back in the future, or sign up for our email list if you are interested in becoming an Ambassador in the future.  If you have any questions or are interested in hosting a meet-up in your area, click here to contact us directly!