April 4, 2014 | Posted by Kristen the designer
Spring is certainly here, and that means shower season! To help you plan your next spring baby shower we gathered up some stunning inspiration for two of our favorite themes! Enjoy

Nautical Baby Shower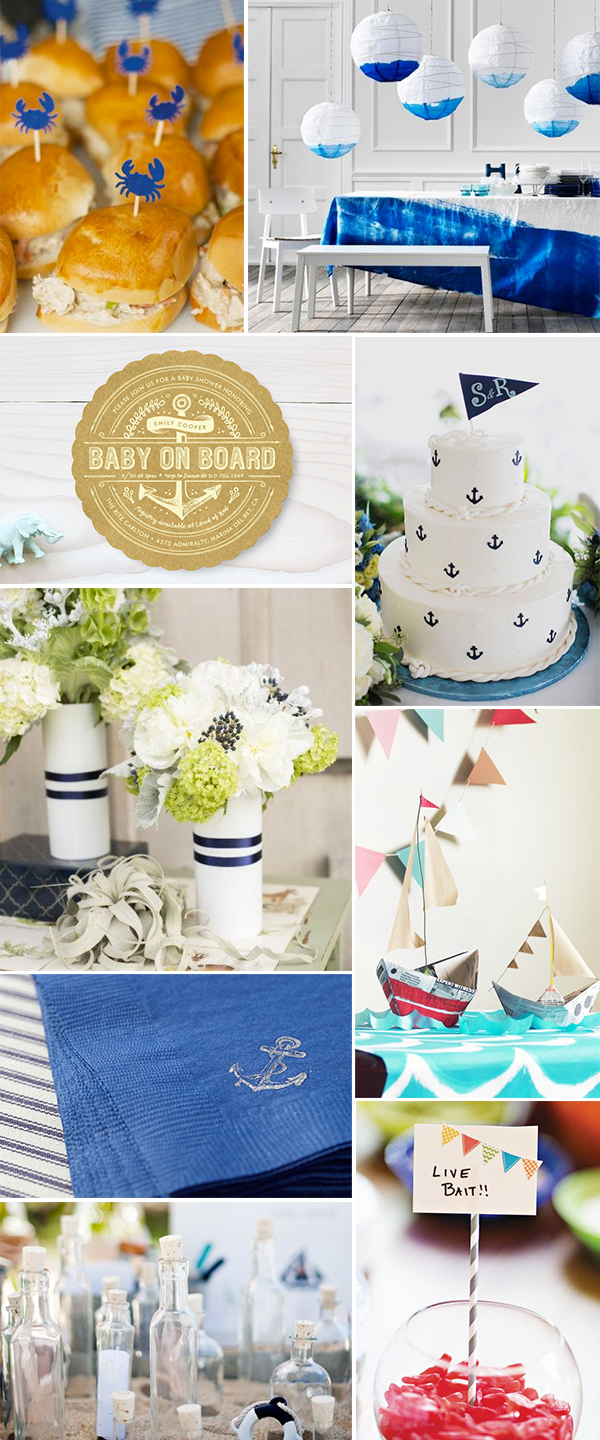 Nautical showers are perfect for welcoming a little boy, but can also be a great gender reveal option as well! Beachy accessories are always easy to find and there are plenty adorable sailboat DIY crafts too!
You Are My Sunshine Baby Shower
Sunshine showers are perfect for spring! Fun pops of yellow are always easy to add to decor, food and florals and lemons make the perfect go to accessory. Make your next shower a sunshine shower

Happy Friday everyone!
Baby Shower Sweet Tables
Did you know that there is a new trend in the world of baby showers? That's right, sweet tables are...