Thank you to our talented panel of image Competion Judges. To learn more click the "Website" link below each bio.

If you'd like more information about our past judges, click here.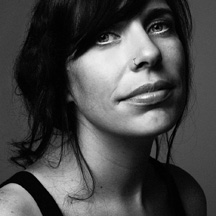 Kirsten is a family photojournalist based in Denver, Colorado however her work brings her all over the world, from New Zealand to Dubai, Brazil to Canada, Italy to Hawaii. Although she has been shooting for over fifteen years, it was teaching on Creative Live that really brought her approach to documentary family photography to the forefront as a desirable alternative to the traditional family portrait. She has been mentoring photographers internationally not only within family photography, but a coach guiding them to find their own unique voice by embracing their personal experiences and encouraging them develop a personal point of view. Kirsten's talks are known to make you laugh one minute and tear up the next, inspiring her listeners to go confront their fears, identify their insecurities and push forward. Despite the many accomplishments including being regularly featured on the Huffington Post, interviews around the world and listed as one of the top 100 photographers on Fearless Photographers, it is her role as a mother and wife to her daughter Byrdie Mae and husband street photographer Gregory Bethmann that brings her the most pride and joy. Well that and any Scrabble victory, which are countless.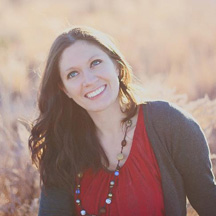 A child & family photographer located in New Mexico, Becca loves capturing the real moments of childhood and natural interactions amongst families but also has a love for creating childhood magic and coming up with styled sessions for children. Becca has been a member of NAPCP since 2009 and was recently honored to be named the 2016 photographer of the year. When Becca is not photographing children or families she loved to get lost in the mountains or drive to and explore undiscovered local places!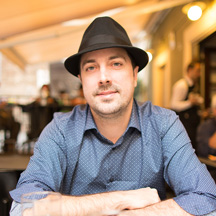 Born and raised in Brazil, Diogo Loureiro works together with his wife Joice Vicente. They specialize in the use of natural light in their photography. The light used is the light available at the time and this has contributed to Diogo's photography carrying a unique natural quality.

The son of a biologist, Diogo brings to his craft the simplicity of contact with nature; his photographs exude light and poetry in every way.

He has an internationally awarded authorial work, recently received nominations for the 2017 Golden Lens, (considered the Oscar of photography) in two categories: "Family Photographer of the Year" and "Most Awarded of the Year".

A member of NAPCP since 2013, Diogo is highly involved in the association and serves as a NAPCP Ambassador in Brazil, hosting gatherings, and promoting and representing the association in his country.

Additionally, Diogo has a photo project with his wife, photographing families from other countries and on other continents. Through this personal project, Diogo has come to the realization that although people have very different customs and cultures, family ties are similar all over the world. Love is a universal language. Diogo believes that connection is the key to telling true stories!

Diogo has been featured as a speaker at some of the most important and respected photography conferences in Brazil. In 2018 he is debuting his first photography workshop, Meraki. The Greek translation of "meraki" means: "the action of doing things with the soul". In addition to subjects such as light, technique and direction, Diogo will also teach on intangibles such as love, essence, connection, poetry, stories and meaning. He believes that blending the tangible with the intangible brings great value to photography, captivating current and future clients.

"Children and their universe can teach us a lot about all of this. Children are sources of inexhaustible inspiration! Their curiosity means they always live in the present moment. The world of a child is a book that is always open, ready for new stories!"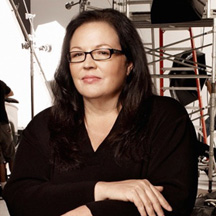 Barbara Griffin is an independent Creative Director and Photo Editor. She serves as Board President for Atlanta Celebrates Photography (ACP), a non-profit arts organization which produces the largest annual community-oriented photo festival in the U.S. Formerly, Barbara was senior vice president of Image Management for Turner Broadcasting System, Inc., being responsible for all photography created globally for Turner's entertainment, animation and news networks. Among her most recent projects, she served as photo editor for Sweetheart Roller Skating Rink, the award winning fine art book by photographer Bill Yates. A frequent speaker on professional photography, she's a member of the International Center of Photography, APA, ASMP and the Academy of Motion Picture Arts & Sciences.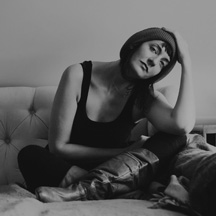 Anne Simone is an Atlanta, GA, photographer and blogger. She crafts empathetic lifestyle images for families and woman-powered businesses, and writes for reformed creatives through her own blog. Her essays appear on Huffington Post and DEDPXL, and Anne develops learnspirational articles for ShootProof's emerging photographer community.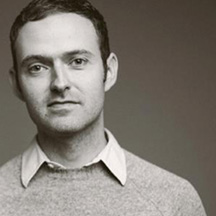 Michael has been photographing since 1998. In 2002, he received his BFA in Photography from Missouri State University and in early 2004 he moved to Nashville, TN. He has been photographing weddings and fashion oriented personal work since 2002 and has seen his images published in US Weekly, People.com, E! Online, FLAUNT Magazine, Southern Living Weddings Magazine, Southern Weddings Magazine and many others. In 2012, he branched out in to the software industry and became the founder of MUSEA, which offers online proofing and fine art printing for professional photographers."