Thank you to our talented panel of image Competion Judges. To learn more click the "Website" link below each bio.

If you'd like more information about our past judges, click here.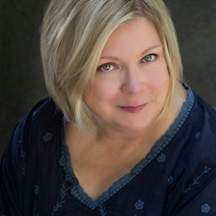 Photographer Barbara Breitsameter began her career photographing children and families. Her fate as a pet photographer was sealed the first time she photographed a litter of puppies. In 2002, that single session was life changing. In that moment, her love for animals and photography came together, taking her on the most incredible journey. 

January 2017 Barbara was awarded the PPA Grand Imaging Award. One photographer is selected from 5,700 entries to receive the most prestigious award selected by a panel of 40 judges. She was also chosen to represent the United States as one of four members of Team USA in the World Photographic Cup, this February in Yokohama, Japan.

Barbara is an advocate and encourages every photographer to consider entering print competition. "Participating in print competition is one of the best ways to improve your technical skills and create images with impact."

For the last six years Barbara has divided her time as a professional pet photographer, motivational speaker and educating aspiring pet photographers. Barbara was a platform speaker at PPA Imaging USA 2015, 2017, several PPA state conventions and for PPA chapters.

Barbara is a PPA Master Photographer, Photographic Craftsman and Certified Professional Photographer whose awards include: 

WPC - Team USA member 
PPA
2017 Grand Imaging Award
PPA
2017 GIA – 1st & 2nd place in the Animal Category

PPA 2016 Diamond Photographer of the Year

PPA 2016 GIA – 2nd place in the Animal Category

PPA 2014 & 2015 Platinum Photographer of the Year


Located in Long Grove, Illinois – a NW suburb of Chicago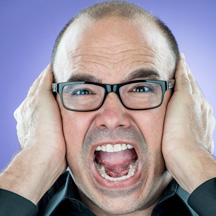 Rob Greer knows SEO and been building websites and web-based applications since 1995. He has owned and sold successful dotcoms and as Managing Director of E-commerce for a professional consultancy his past clients include Walmart, Dillards, AOL, Conoco, Schlumberger, NASA, and hundreds of other online businesses and retailers.

Today, as a professional wedding, portrait, and event photographer based in Los Angeles, he has put his knowledge to work and his photography business is well known for being on the first page of Google for many of the most competitive photography-related keywords. He now hopes to share with other photographers his vast practical experience in optimizing websites for both search engines and potential clients. Rob is also the founder and managing director of Good Gallery, a company providing better websites for photographers.

Rob has also been a featured speaker at NYC's PhotoPlus in 2014, 2015 & 2016, WPPI Vegas in 2014, 2015 & 2016, Mystic 8 in Connecticut, and the I Am Photographer Festival in Tallinn, Estonia. He has also served as an instructor at the Tri-Community Photography School in Los Angeles and has presented courses online via The Wedding School. Additionally, Rob has been awarded the title "Master of WPPI" and has received eight 1st, 2nd, and 3rd place trophies and more than 40 awards from the WPPI Print, Album, and Filmmaking Competition. He also serves as a print competition judge for the WPPI Print, Album, and Filmmaking Competition.

Some of Rob's coolest and most interesting corporate photography clients include Microsoft, AT&T, Samsung, Nikon, Oracle, Penguin Group, Disney Book Group, Hyperion Books, Honeywell, General Motors, Scott's Miracle-Gro, Nestlé, HEAD Penn Racquet Sports, and Reebok. His photography has been featured in loads of different publications but the ones you probably care about, and have heard of, are the New York Times, People, US Weekly Magazine, USA Today, Entertainment Tonight, TV Guide, Brides, Rangefinder Magazine, Shutterbug Magazine, the Huffington Post, Perez Hilton, The Advocate, Out Magazine, the Daily Mail (UK), Good Magazine, Harvard Magazine, Austin Monthly Magazine, Lawn & Landscape Magazine, Lacrosse Magazine, and the 2009 Nikon International Calendar. He has also appeared on the TODAY show.

Rob has had the honor of photographing several notable personalities including Arnold Schwarzenegger, Martin Sheen, Mark Wahlberg, Pierce Brosnan, Kristen Bell, Dax Shepard, Dennis Rodman, Craig Robinson, Jane Kaczmarek, David Caruso, Sean Hayes, Todd Bridges, Ted Lange, Orlando Jones, Casper Van Dien, Denny Miller, Bruce Boxleitner, Karch Kiraly, Maria Sharapova, Kei Nishikori, Sloane Stephens, Omarosa Manigault-Stallworth, Jonathan Lipnicki, Jonathan Togo, Eva La Rue, Buzz Aldrin, Jane Goodall, Chitty Chitty Bang Bang, Clive Cussler, John Sandford, Vint Cerf, and the crew who flew NASA's final space shuttle mission. Rob has also photographed plenty of notable people you've never heard of and scores of total strangers.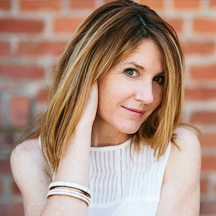 Based in Calgary, Jennifer is a multiple award winning child and family photographer with an affection for good coffee, a passion for all things underwater photography and a not-so-secret ambition to own a horse again. Jennifer loves simple, honest and quiet moments, and builds relationships with her clients to draw out the connections and stories of who they are.

In 2015, Jennifer was honoured to receive the 2014 National Association Child Photographer of the Year. Always seeking to improve her craft, Jennifer maintains an active membership in the National Association of Professional Child Photographers (NAPCP), is an accredited member of the Professional Photographer of Canada (PPOC) and a Craftsman Member of the Masters Photographers International. In addition to her photography business, Jennifer loves to connect and help other photographers achieve their own success through her coaching for creatives program.

A passionate believer that community and competition aren't mutually exclusive, Jennifer recently founded Underwater Kids, an IG account exclusively designed to feature underwater child and family photography, and with a mission to help grow that community. Jennifer is also the co-founder and proud contributor to Light Entwined, a multidisciplinary, collaborative effort, bringing together photographers and writers from across the world, each inspiring the other to co-create.
Portrait Photographer, Julia Kelleher, M. Photog., M. Artist, Cr., CPP, specializes in newborn and family portraits out of her boutique Bend, OR studio. She offers her clients a photographic style that is organic, textural and artistic, and specializes in creating heirloom albums and custom wall art. In 8 years of moving her studio from Portland, OR to the small town of Bend, OR, she has grown into a 6 figure business with 2 employees. In the last year, unique marketing efforts, a consistent branding message and persistent relationship building has doubled her client base and earned her studio the reputation for being the "newborn" photographer in Central Oregon. A PPA International Diamond Photographer, Julia had 7 prints accepted into the International Loan Collection in her last round of competition. Julia is a master marketing and sales expert. A TimeExposure approved educator for ProSelect Sales Presentation software, she helps photographers world-wide break into in-person sales and master their "soft-selling" technique. Julia picked up her first 35mm SLR film camera at age 14. Putting it down after college to pursue her masters degree in broadcast journalism at the esteemed Syracuse University Newhouse School of Public Communications, she spent over a decade traveling the country covering general assignment stories for all three major television networks. After working Portland, OR's ABC affiliate for 6 years as an on-air anchor/reporter, she left television news to pursue photography full-time. Her experience with the news industry, and expertise in media relations and public communications have given her techniques to help other photographers understand their clients, and improve their businesses.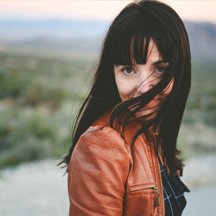 Summer is a wife, mom of four, and photographer who calls Salt Lake City, Utah home. She has a real passion for capturing her own kids who you will often see in front of her camera but she also is family and child photographer who takes on the occasional commercial project. She is very inspired by the quirks of childhood, light, and the great outdoors. Utah, and all of it's amazing landscapes, is the perfect place for Summer to merge those elements in her imagery. She is always working on personal projects to push her creativity and explore her craft. Her work has been published in various publications and featured on many leading photography blogs. She also teaches The Magic of Light online workshop and is the co-founder of Illuminate Classes.

When Summer doesn't have a camera in hand, she will most likely be found outside, in the sunshine, exploring, and going on adventures with her family.
After graduating from Westmont College and Brooks Institute of Photography, Michael Taylor took his first industry job with Skipworth Photography in Memphis, before founding Taylor Fine Portraiture in Pasadena, California. Known for capturing on location images, Michael mainly focused on family and children portraits and enjoyed a very successful studio for over 20 years there before relocating to the East Coast and establishing Sigmon Taylor Photography in Williamsburg, Virginia.

Michael is a past president of the Professional Photographers of America, and has given over 400 seminars including 30 international speaking engagements in Japan, Philippines, Korea, England, Canada, Mexico and Italy. His distinguished portfolio includes portraiture of Gerald Ford, Marlo Thomas, Carol Channing, Johnny Cash, and Jerry Lee Lewis. In addition to his portrait work at Sigmon Taylor Photography, Michael has established a wide body of work and diverse clientèle with their Commercial division, bringing personality and heart to imagery for companies across the country. Michael's national clients include Eastman Kodak, Epson, Prophoto and Mamiya Cameras.

From East to West, Michael Taylor has used his talent and his penchant for portraiture to create profitable, sustainable studios. He is a popular speaker and still enjoys helping other photographers finesse their portraiture skills to create outstanding images and reach their true potential.