November 26, 2014 | Posted by Erin McManness | filed in: Member Spotlights, Photography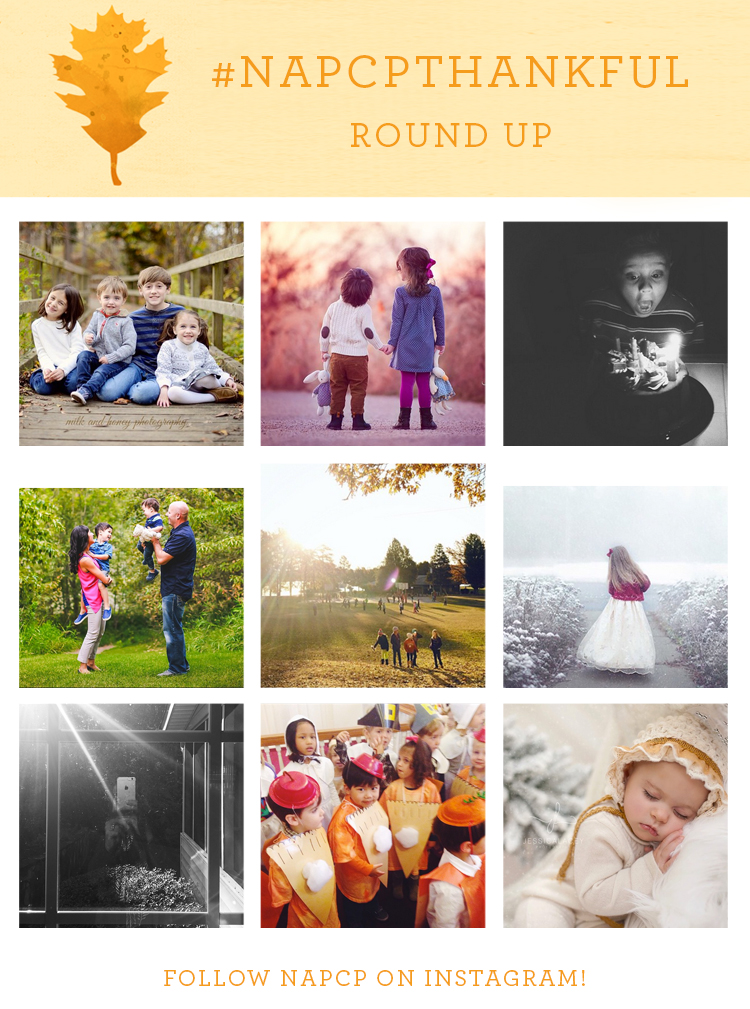 Happy Thanksgiving! We hope all of our members and readers have a wonderful, memorable holiday with your families and friends. Thank you to all who submitted photos with the #NAPCPThankful hashtag – we are thankful for YOU! Here are some of our favorites:
Milk and Honey Photography | Grow and Shine Photography | Felicia McTernan Photography
Dawn Graves of LuxPictures | Abbe McCracken Photography | Kerri Nelson of 1026 Photography
Crystal James of Tiny Heart Studios | Alice Park Photography | Jessica Lacey Photography
And don't forget to follow NAPCP on Instagram!
NAPCP Halloween Round Up!
We absolutely loved all of the entries for this year's NAPCP Halloween Round Up! It looks like everyone...

Be Thankful DIY Tote Bag!
NAPCP will be continuing its celebration of thankfulness with a few free goodies for everyone on...