Feb 25, 2011
Happy Fridays: Outdoor Lighting!
So I know it is only February, but here in Atlanta we have been getting plenty of warm weather. I am so excited that spring is just around the corner 🙂 The one thing I miss the most during the winter is the ability to sit out on the deck and feel the breeze, read a book or have a glass of lemonade, and not be wearing a parka and 3 pairs of socks. I don't do well with cold weather, which is why Georgia is about as far north as I will venture. But it also means that when it does get warm, I take full advantage of those gorgeous sunny days! With that spirit in mind, today's post is all about creative outdoor lighting options. Lighting can change the entire mood of an outdoor space while also providing you the opportunity to transform your patio/deck/yard in an easy, affordable way. Here are a few awesome ideas I found from the lovely Martha Stewart that I am dieing to start creating myself!
1) Paper with printed names wrapped around votive candle holders
2) Sea shells turned into candle holders
3) Votive candles wrapped with different kinds of fabric
4) One of my favorites! Simple supplies: decorative bowl, candles, dye (optional) and water. Simply fill the bowl about 2/3 full and you can choose to dye the water to fit a certain theme or leave it untouched. Make sure to buy floating candles for this since most candles will sink or tip over and go out!
1) Such a great idea! Supplies: Glass candle holder, tall pillar candle, different colored sand. After placing the pillar candle inside the candle holder begin pouring in sand around it with alternating layers of color.
2) Another example of using small sea shells and beeswax to make new candles.
3) Hurricane glass luminaries made with different layers of paper adhered to the glass.
4) Love this idea as well, and Martha recommends it for bridal showers, engagement parties, birthday parties, or anywhere you want to feature a specific person/couple. Made from picture frames and photos printed on vellum paper. Get the full how-to here!
1) For this project you need a glass vase and another vase slightly larger in size. You will then be pouring liquid in between the 2 to make the candle in the center, interior vase, look like it is submerged!
2) Beautifully luminaries made with colored vellum paper and secured with chopsticks on the sides.
3) Another super creative idea! These candles are made from hollowed out lemons and beeswax!
4) Can't go wrong when you combine flowers with some elegant and simple pillar candles.
Hope this gave you some new lighting inspiration! I have already made a list of supplies and can't wait to give my boring, old deck a very necessary makeover. You can find the full post here with some other great ideas 🙂 Happy Fridays!
napcp contributor
meet Kristen Smith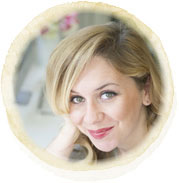 Website: www.napcp.com
Email: kristen@napcp.com
About the Contributor: Kristen Smith is a graphic designer and illustrator residing in Augusta, GA with her fiance Jon-Michael and two fur babies, Desmond and Penelope. She knew from a very young age that she wanted to do something creative and began taking design classes in high school. After receiving a BFA in Graphic Design from the University of Georgia, she worked hard to establish a freelance career and officially launched her own company in 2011. Kristen is an award-winning designer, a celebrated creative for Minted.com, and has been working with NAPCP since it's inception in 2009.  She has a passion for fresh and beautiful designs with subtle feminine hints and a dash of whimsy.   Her passion for design is rivaled only by her passion for animals. She has been an avid animal rights supporter for many years and presently works with a local rescue organization fostering and rehabilitating cats. When she is not designing or sketching, you can find her crafting or in the garden!  She is also an entertainment junkie and watches entirely too many movies and television shows. Kristen looks forward to the extraordinary possibilities each new day brings!
liked this post?
you might also like...
find a photographer
in your area
We are so delighted that you are here. The National Association of Professional Child Photographers is an association whose mission is to promote and support the artistry and integrity of professional child photographers. To accomplish this mission, NAPCP provides the most comprehensive resources for its members, bringing together a community of passionate artists committed to growth in their skills, their artistry, and their businesses.
NAPCP.com (formally pronounced "NAP-C-P") is a place where professional child photographers can come and connect, learn, teach, aspire and grow. It is also a valuable resource for parents who are looking for a professional child photographer in their area, and want to be inspired and educated about our specialized industry.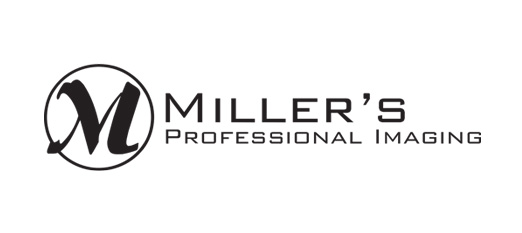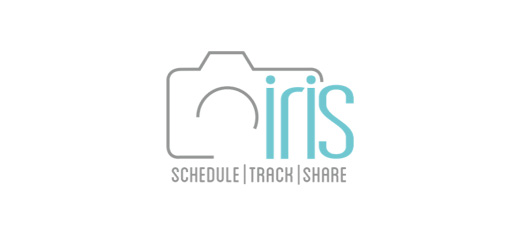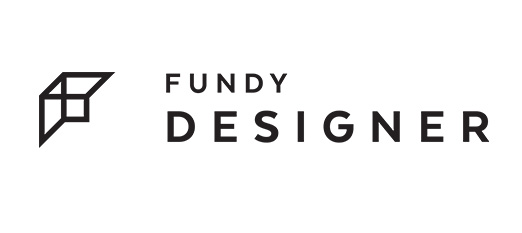 award winning photos
click here to view
latest napcp news
get up-to-date
most recent issue
vendors we love
napcp supporters
helpful articles
napcp resources
follow us on