Apr 24, 2012
Best New Emerging Child Photographer 2012: Time to VOTE!!
After pouring through over 700 nominations, it is very clear that our community has some big stars on the horizon. We were so impressed with the overwhelming amount of talented nominees and know that each and every one of you has a bright future ahead.  So without further ado, we are very pleased to introduce our Top 5 Finalists!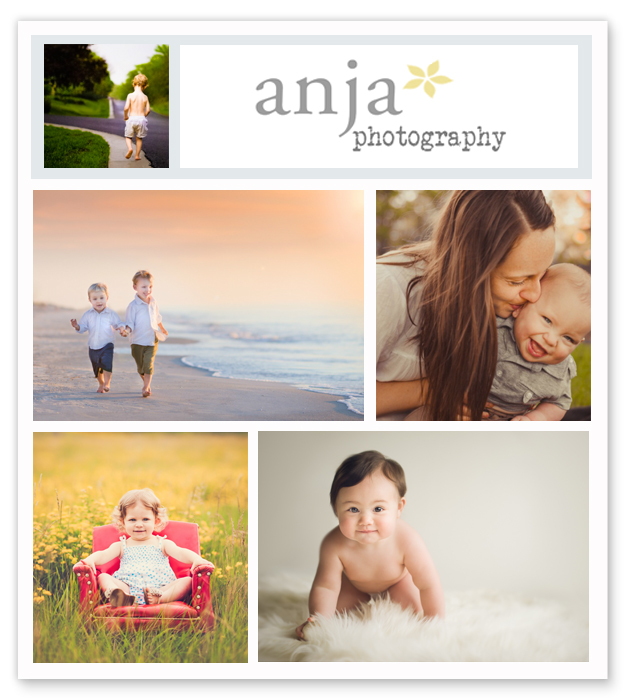 Anne Kerr (Anja Photography) – Anja Photography is a Natural light, on-location photography, specializing in baby, children, and family portraiture. Anne primarily works out of the Northwest suburbs and the Chicago North Shore. From her website: "It's about the clock that stops only when a moment is captured. It's about the flood tide of remembrance, revealed in shadows and light. Transcendence. It's about your unrepeatable beauty. Your spirit. It's about seeing what's in your heart. It's about time. This is why I love what I do."
Emily Schofield (Emily Sara Boutique Photography)
– Emily is a natural light photographer working in the Bay Area of California. From her website: " I see something magical about light and the way it shapes the human spirit – similar to the way light in a photograph shapes the mount of a newborn baby or a laughing child. I adore the way kids can wear anything and look so cute…so free. I am also a sucker for tiny toes, little hands, and sleeping babies. And, I am constantly in awe of how eyes really say so much about a person's soul. For me, photography freezes all that I see and love in a moment of time. "
Melissa Weicker (Melissa Weicker Photography) –
Melissa Weicker is a portrait photographer based out of Whitecourt, Alberta. From her website: "I am Inspired by: Skylar and Ava, my two awesome kiddos. I Dream of: selling our house and belongings (keeping only necessities) and traveling, educating, and experiencing the world with our children."
Anne Scherrer (Anne Scherrer Photography) – Anne is a French, natural light photographer based out of Washington D.C. From her website: "Every single day I am thankful to have this opportunity to create images that capture people with emotion and authenticity."
Jenni Jones (Jenni Jones Photography) – Jenni Jones is a portrait photographer working in Austin, TX. From her website: "I love taking photos of everything; my passion is not specific to people or places or things.  I love it all.  That being said, nothing compares to the feeling of being able to give someone a memory of a special time in their life.  Color me fulfilled."
__________________________________________________________________________________
We would like to give a huge thanks to the judges for helping narrow down our Top 20…we know it was no easy task! Thank you again to Lena Hyde, Jane Johnson, Mariam Naficy, Rachel Devine, and Marsha Mifsud!
To vote for your favorite Best New Emerging Child Photographer please visit our brand new voting module here! Voting will close next Monday, April 30th, at 11:59 pm EST. Remember, your vote will only count once so be sure to carefully view all finalists before voting. After you vote, don't forget to share on Facebook the photographer you voted for!
The winner of our 2012 contest will be handsomely rewarded with the following:
– 2 year membership into NAPCP
– $500 gift card to Adorama
– $150 gift credit to Design Aglow
– $200 gift credit to Jane Johnson Branding & Design
– $200 credit to use at Simply Color Lab
– Giclée Book from Album Crafters (valued at $300)
– Title of "NAPCP Best New Emerging Child Photographer 2012″,
with exclusive official seal and bragging rights
Best of luck to all of the finalists,
The NAPCP Team
napcp contributor
meet Alice & Kyu Park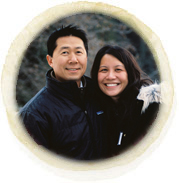 Website: www.napcp.com
Email: alice@napcp.com
About the Contributor: Alice is a passionate creative who loves photographing childhood, planning meaningful events, and dreaming big. Kyu is a an entrepreneur who believes in living a life full of integrity and serving others. Since starting Alice Park Photography in 2006, Alice and Kyu's business has blossomed into one of the premier boutique studios in Buckhead and the Atlanta area. They consider themselves to be especially blessed having the freedom to run a business they love while raising their two young children, Lyon and Elise. In 2009, the couple's love for the photography industry sparked them to create the National Association of Professional Child Photographers (NAPCP) – bringing together a community of passionate artists committed to growth in their craft and this unique industry. The thriving organization is their way of giving back to the global network of specialized child photographers that have supported Alice and Kyu so kindly over the years.
liked this post?
you might also like...
find a photographer
in your area
We are so delighted that you are here. The National Association of Professional Child Photographers is an association whose mission is to promote and support the artistry and integrity of professional child photographers. To accomplish this mission, NAPCP provides the most comprehensive resources for its members, bringing together a community of passionate artists committed to growth in their skills, their artistry, and their businesses.
NAPCP.com (formally pronounced "NAP-C-P") is a place where professional child photographers can come and connect, learn, teach, aspire and grow. It is also a valuable resource for parents who are looking for a professional child photographer in their area, and want to be inspired and educated about our specialized industry.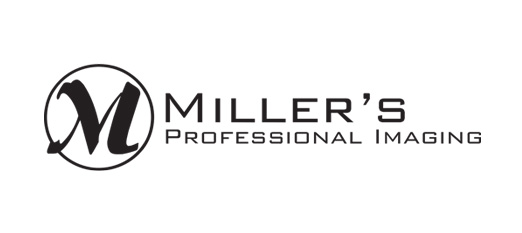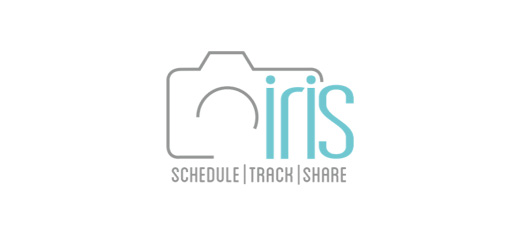 award winning photos
click here to view
latest napcp news
get up-to-date
most recent issue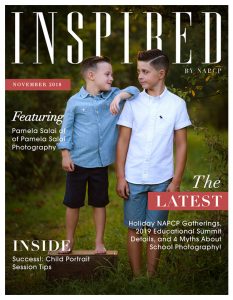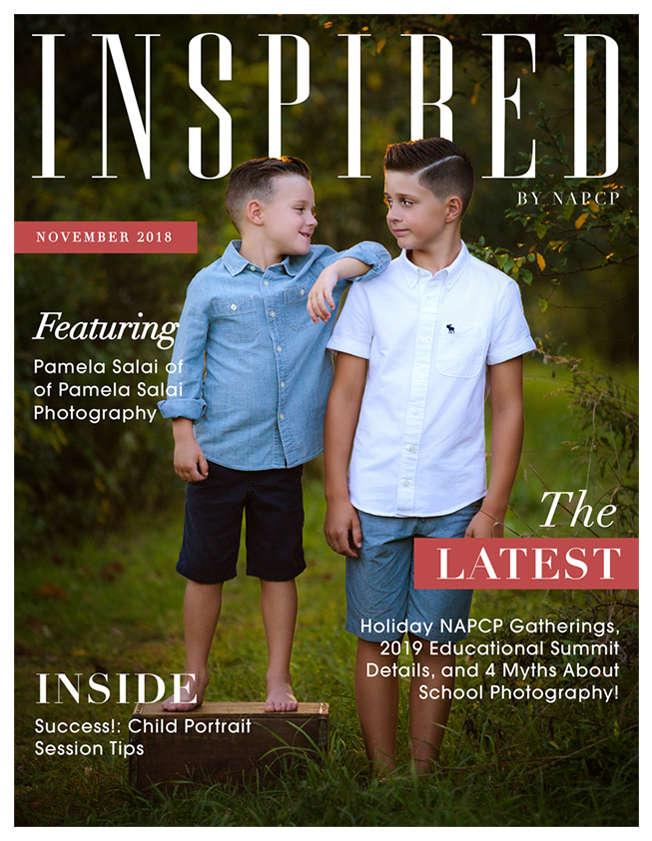 vendors we love
napcp supporters
helpful articles
napcp resources
follow us on