Apr 07, 2015
Stylized Sessions, with Julie McGann Fine Art Portraits
Children's Dream Pet Portraits
Stepping Outside the Box to Bring Children's Imaginations to Life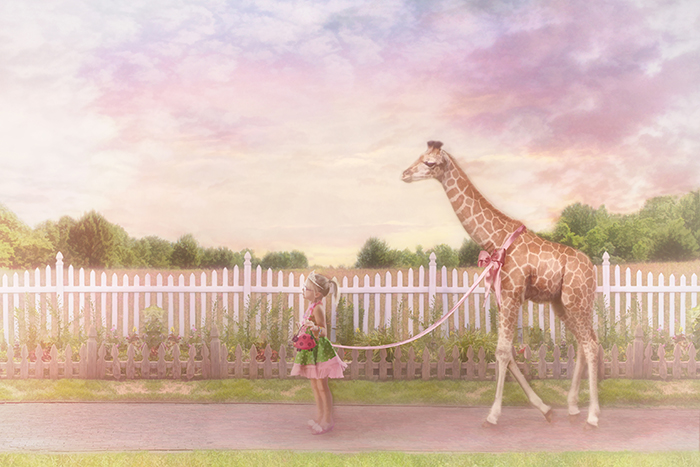 Inspiration: My signature, international award winning, unique style of Illustrative Portraiture is Children's Dream Pet Portraits. Part painting, part photograph, my specially commissioned whimsical creations are custom made to the child's imaginary vision. I am drawn to magical storybook and fairytale-like photography from reading many books to my children when they were little. I loved the stories portrayed and how my kids would want to be friends with the characters or have them as their pets. In each picture I create, I always include the child having fun with their dream pet, and usually doing something unusual based on the child's imaginary idea. After identifying the child's dream pet and what they would like to do with that pet, I deliver an idea sure to capture the essence of the child's wonderfully vivid imagination. Using either personal photos from clients who live out of the area, or creative photos taken in my studio, the dream then becomes a reality in one fine art watercolor fantasy portrait, thanks to the magical powers of Photoshop. The possibilities are endless!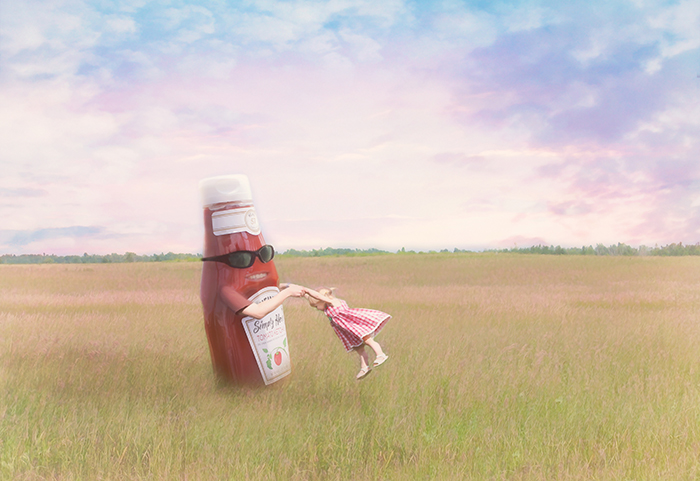 Favorite Elements: My favorite element of each portrait is definitely the dream pet! What exactly is a dream pet? A dream pet is something that the child really wants as a best friend and pet, that either does not exist in this world or is not possible to ever have in their everyday life. This pet could be a real or imaginary animal, a toy, something out of a storybook or even just something that they love that they wish was real. I strive to make every child's dream come true no matter how unrealistic! I love to think like the child and imagine an animal doing silly things! One of my favorite images to date is Tyrannosaurus Rita's New Purple Hair. It was the child's dream to have a pet Tyrannosaurus Rex named Rita, so she could brush her purple sparkly hair! It was so fun to imagine how a pet dinosaur would react to a brand new purple sparkly wig!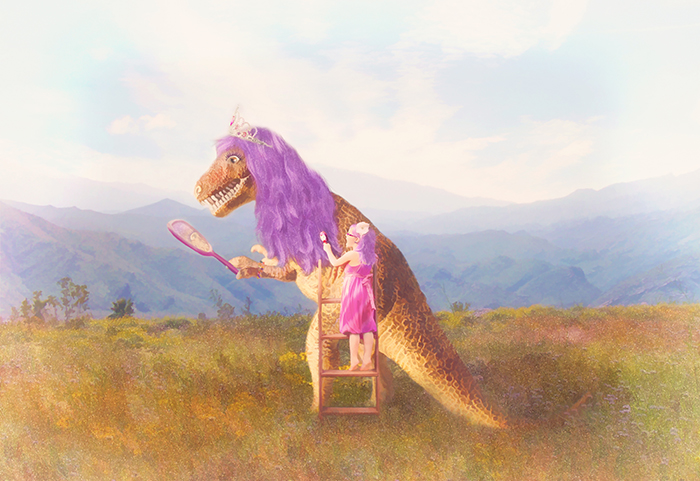 Biggest Challenges: The biggest challenges I face are finding all the little details of the picture, because the entire picture is imaginary. I have a specific vision in mind, so I need to take stock pictures of every single item in the picture. Each flower, each bow, each bracelet is all added by hand with the magic of Photoshop to make the picture as close to the vision of the child as absolutely possible. Each picture takes many hours, many days to complete. The process is time consuming, but when the piece is done, it is pure magic … like the child jumped onto a whimsical watercolor page of a storybook.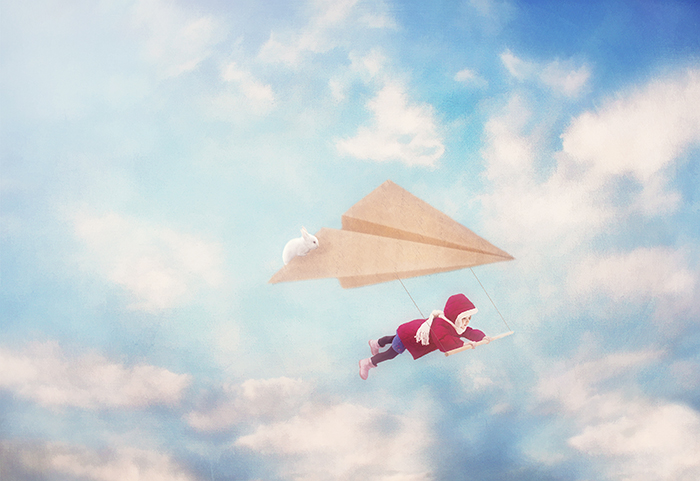 Final Thoughts: Children have such vivid imaginations when they are little and I just wanted to find a way to capture their adorable thoughts at that moment. I like creating portraits that bring smiles to each child's face when they see their impossible dream become reality! I strive to step outside the box and create something unique and magical! I find joy in being the one to document each child's early fantasies as a keepsake for the entire family. My specially commissioned Custom Dream Pet Portraits are available worldwide through use of personal photos, or can be captured locally in my Rochester, NY studio. What is your child's dream pet?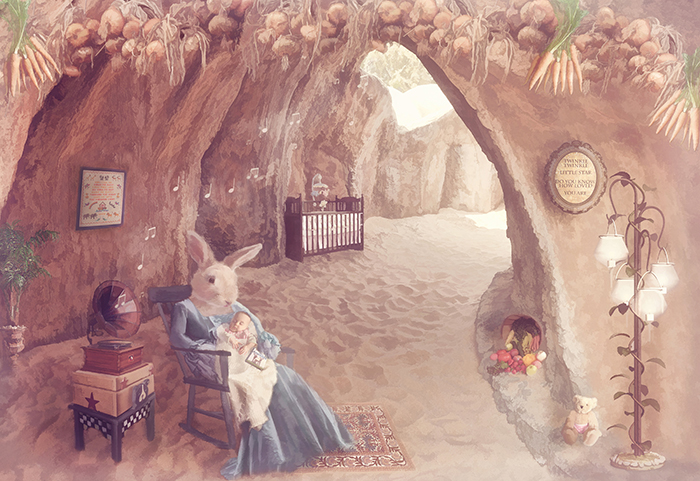 What an unexampled gift you have, Julie! Thank you for taking the time to share your inspiration, as well as a sample of your work, with us. Your images belong in storybooks!
For more of Julie's singular work, Like her Facebook page, and visit her website and blog.
napcp contributor
meet Katie Mitchell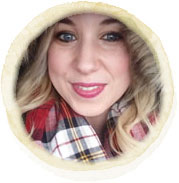 Website: www.napcp.com
Email: katie@napcp.com
About the Contributor: Katie, our Editorial Manager, is our wordsmith and communications extraordinaire!  After college and graduate school, she worked in the nonprofit world, and briefly in politics. She realized she'd be quickly burned out, and started writing for various lifestyle websites. Before landing at NAPCP, Katie shot product photography for Etsy shops and other small business owners. Katie also works with Pinterest, as a member of their Pinfluencer team. She is passionate about making the world a happier, more beautiful place! Katie lives for her husband and two children, updating their totally 90's home, and finding joy in the small things. Even washing dishes.
liked this post?
you might also like...
find a photographer
in your area
We are so delighted that you are here. The National Association of Professional Child Photographers is an association whose mission is to promote and support the artistry and integrity of professional child photographers. To accomplish this mission, NAPCP provides the most comprehensive resources for its members, bringing together a community of passionate artists committed to growth in their skills, their artistry, and their businesses.
NAPCP.com (formally pronounced "NAP-C-P") is a place where professional child photographers can come and connect, learn, teach, aspire and grow. It is also a valuable resource for parents who are looking for a professional child photographer in their area, and want to be inspired and educated about our specialized industry.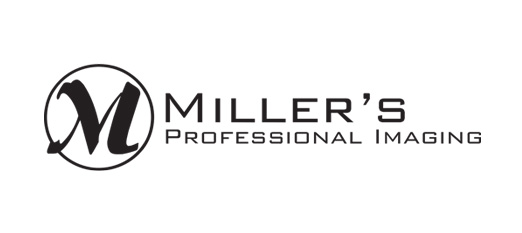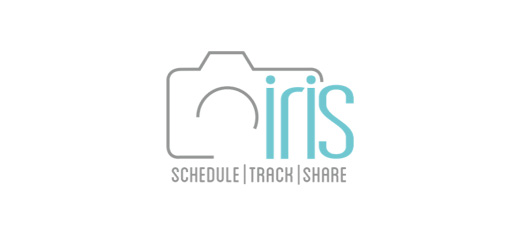 award winning photos
click here to view
latest napcp news
get up-to-date
most recent issue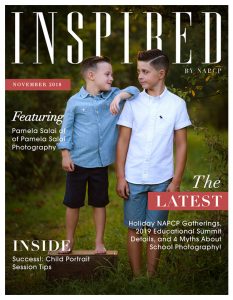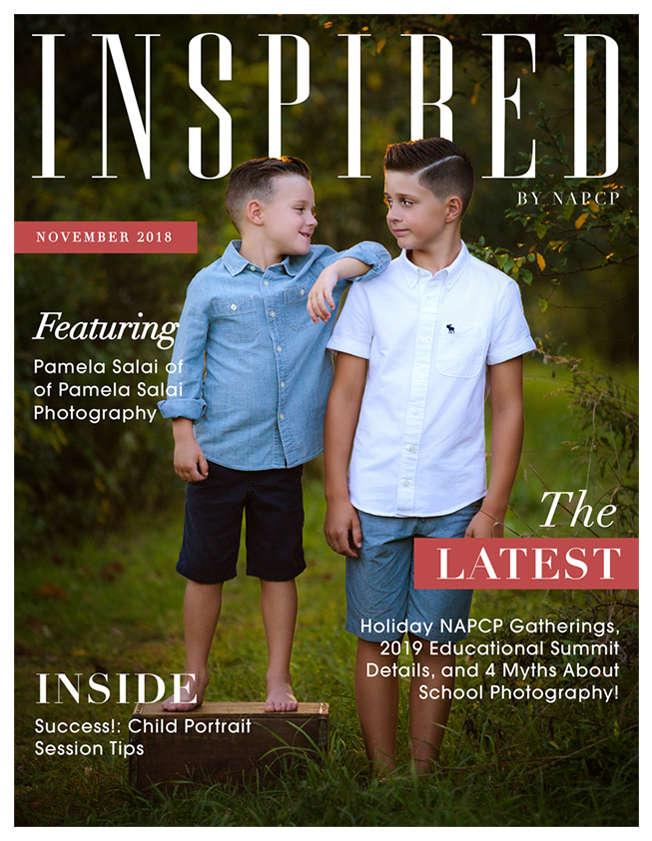 vendors we love
napcp supporters
helpful articles
napcp resources
follow us on