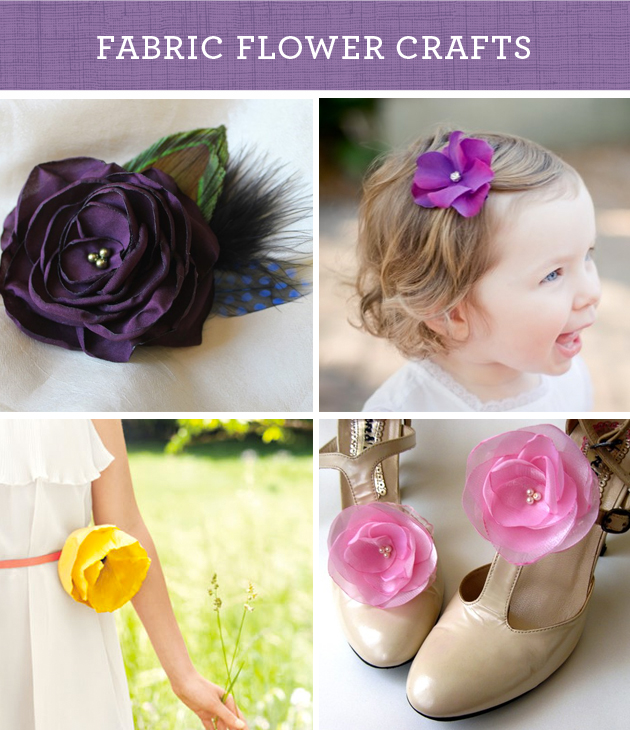 20 May

Happy Fridays: Fabric Flower Crafts!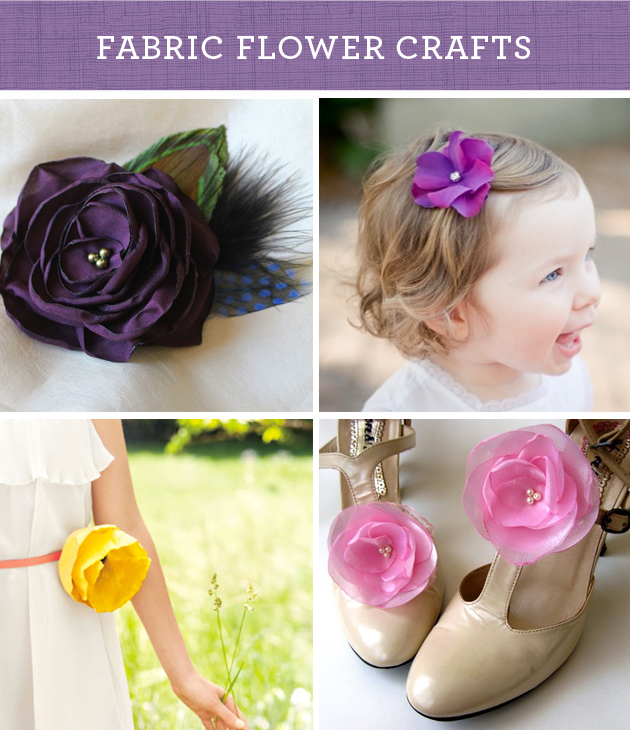 One of my absolute favorite new trends perfect for girls of all ages: fabric flower accessories! They have been making a slow steady comeback but they have really exploded this spring! As photographers, I am sure many of you may already have several on hand as props or great accessories for shoot styling. But don't forget to use them to be stylish yourself 🙂
Above I have shown a few different ways they can be used, as well as provided links to the Etsy shops where they can be purchased. Martha Stewart has some great tips if you are interested in creating a few of your own, but let me warn you it can get a little addicting, so stock up on fabric! Here is a recent video tutorial for fabric flowers, as well as a tutorial on making silk poppies! Use them on headbands, belts, purses, shoes…anything and everything!
To find the above items please visit these Etsy shops:
1) Purple feather clip from Beautiful Blossoms
2) Little purple flower from Bambaroos
3) Yellow sash flower from Martha Stewart
4) Pink shoe clip flowers from Miss Glory
Happy crafting and Happy Fridays!