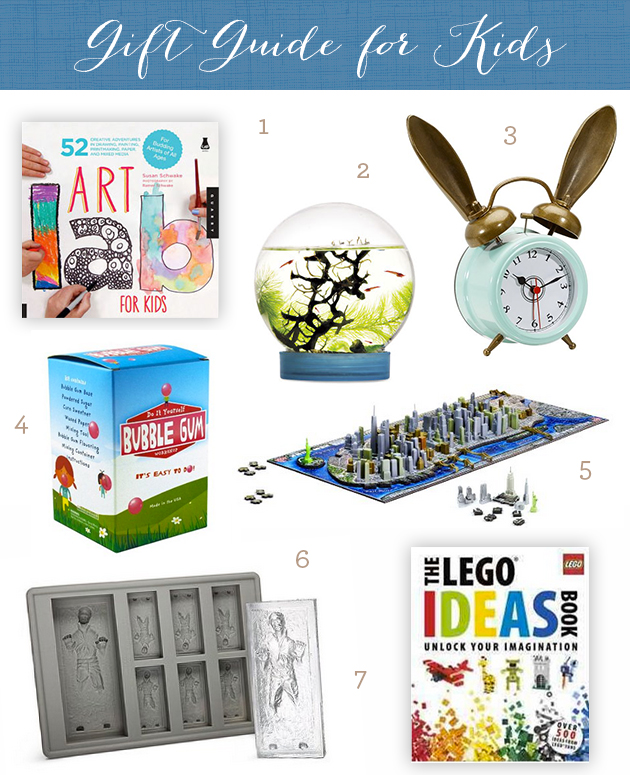 20 Dec

Happy Fridays: Gift Guide for Kids!

Here is a little round up of our favorite 2013 holiday gifts for the kiddos!


1) Let your kids explore their creative side with the Art Lab for Kids book. 2) For the science enthusiast – this Mini Marine Ecosystem! 3) For the stylish kiddo – this adorable alarm clock! 4) Build your own bubblegum kit! 5) A 3D puzzle of downtown New York City is sure to keep everyone entertained for hours! 6) This clever ice tray is sure to be a favorite for Star Wars fans. 7) Re-use your old lego kits to make brand new creations with the Lego Ideas book!
Happy Friday everyone!