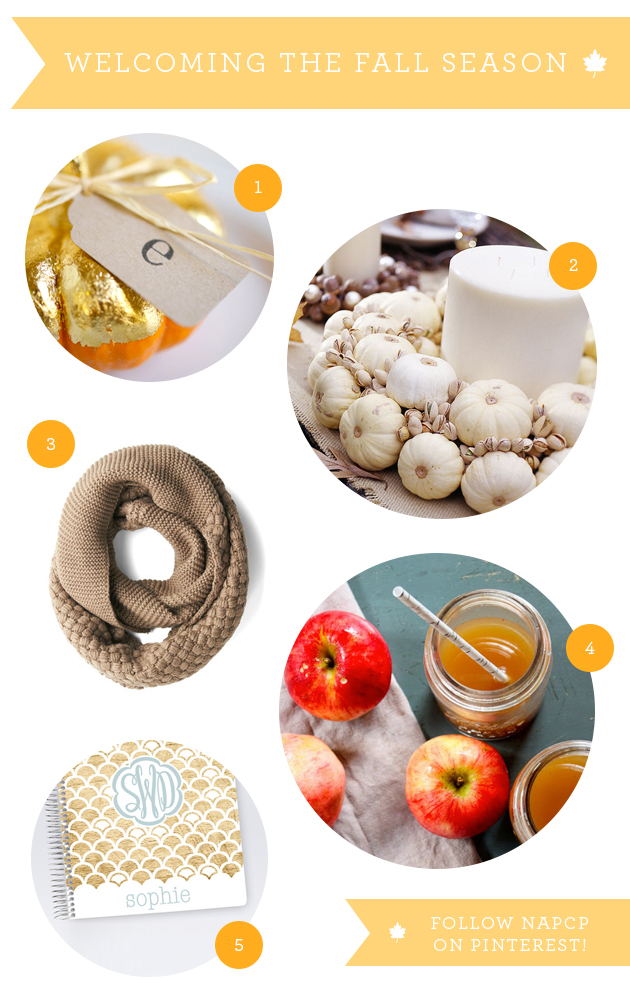 03 Oct

Happy Fridays: Welcoming the Fall Season!

1. The Nest shows 15 different and non-traditional ways to decorate your pumpkin this fall – we love these gilded place-card mini pumpkins, they would also look stunning at full size out on your porch!
2. Better Homes & Gardens has some great ideas for DIY Fall Wreaths – we think this white gourd centerpiece is so sophisticated!
3. This cozy scarf from Mod Cloth looks so warm and versatile – perfect for when the weather starts cooling down.
4. If Hot Apple Cider doesn't say "Fall is Here!", we don't know what does. Try a new recipe this weekend! Your kids will love it.
5. Since school is in full-swing, be sure you have all of your To-Do's organized in a pretty planner, like this one from Plum Paper Designs.

* For more fall inspiration (and upcoming Halloween inspiration!), be sure to visit NAPCP on Pinterest!