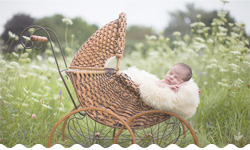 22 Sep

Baby Posing: Knowing what to look for in a newborn photographer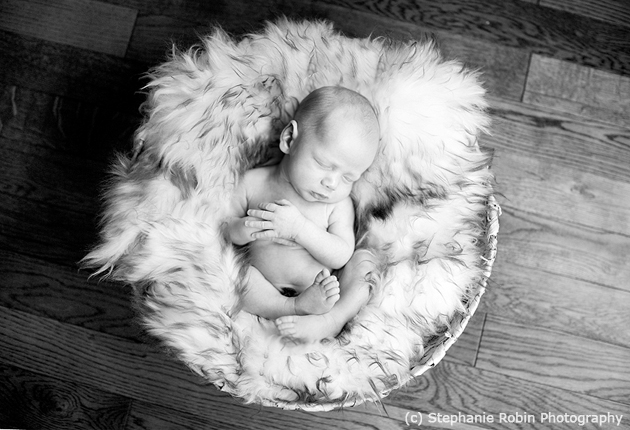 So you've scoured the internet and just about every local photographer's websites to find THE perfect photographer to expertly capture your impending sweet arrival and you've narrowed it down to your favorite few. So now what? When all else is equal, you need to get down to the nitty gritty. First and foremost when seeking a photographer, you want to make sure the photographer you choose will be experienced enough to capture your little one in all those cute poses safely. Although poses of little ones resting their chins on their hands or hanging and standing upright in sweet bundled sacs look adorable, what's more important is that they're done as safely as possible. After all, the subject and focus of these images is a priceless new bouncing bundle of joy.
So without further ado, here's a couple of tips for choosing a safe photographer:
1) Ask questions. How long has your photographer been working with newborns? How many newborns have they photographed approximately? Does the photographer shoot with an assistant or will they ask or allow you to participate by spotting your baby in the setups?
2) Do the babies in your photographer's images look comfortable and not strained? A strained face, furrowed brow, colour change in the face (towards red or purple) or claw like fingers can be indicators that babies are experiencing various levels of discomfort though sometimes they can simply be characteristic of a baby in particular. Seeing a few of these characteristics in your photographer's work is expected, but if the majority of their photographs look this way you may want to think twice.
3) Has your photographer attended any newborn baby posing workshops? One of the best ways to ensure your photographer practices safe posing techniques is through their attendance at workshops aimed at teaching safe posing . When choosing a workshop, photographers should aim to learn from someone in the same position as themselves (for example learn from a solo photographer if you yourself photograph without a partner or assistant) with a background of experience or knowledge in physiology and safe handling techniques.
The shots below are the result of another successful weekend for the Crafty Baby Workshops. This particular workshop hosted 6 participant photographers from across Canada and as far away as California and Atlanta as well as 7 adorable tiny newborn models ranging in age from 3 to 17 days of age. The morning started out with a blast… or two… or three… literally… from our oldest model Miss Morgan and we ended with a quick jaunt outdoors to photograph one sweet little soother loving boy in my new favorite prop and a field full of prickers. Day two was as much fun discussing all things business related as well as taking a quick trip into post processing, specifically how to achieve a great looking composite shot and tackling newborn skin tones amoung other things. But my favorite part of this weekend had to be the portfolio reviews and the chance to shower my out of country guests with a couple of treats unknown to them. I am still SHOCKED they don't sell Smarties, Coffee Crisp, Crispy Crunch, Kinder Surprise, Five Alive, Ketchup or Dill pickle chips in the States. SERIOUSLY!