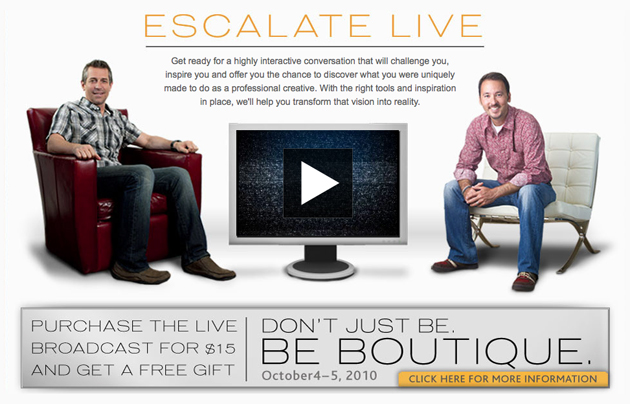 04 Oct

Escalate Live: Today!

Photographers:  Escalate LIVE is more than a broadcasted photography conference. It's a highly interactive conversation that will challenge you, inspire you and offer you a chance to change things for you and your business. Escalate LIVE brings the photography industry together – in-person and online – to truly engage the ideas that matter most and experience the best innovative practices that work, in the ever changing digital landscape. In addition to the two annual Escalate LIVE conferences held throughout the year, Escalate LIVE is constantly searching out the best philosophies, tools and practices to share, with the expressed purpose of opening access to learning, fortifying the foundation of our industry and raising the standard for professional creatives around the world.
Join Dane Sanders, Kevin Kubota and a phenomenal panel of speakers TODAY and TOMORROW!


To sign up for the live broadcast today, click HERE.