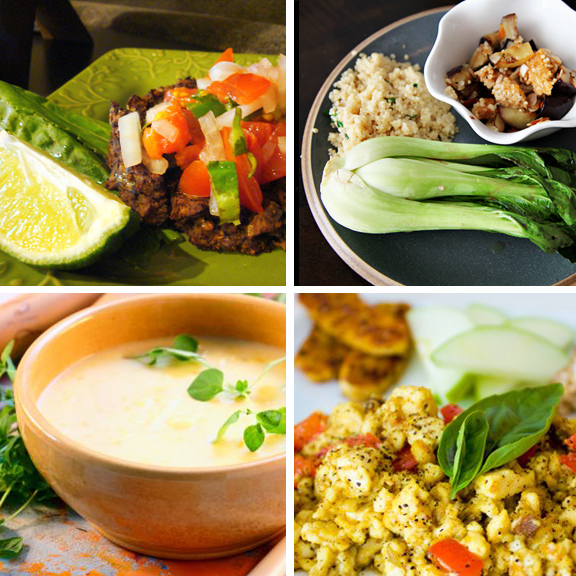 25 Oct

Gone Vegan: Trading in Pills for Plants!

I'm not that old, but for some reason, I have had arthritis for several years.  Whether it was the after-effect of car accident, or just genetics, it has been very unpleasant at times.  Mostly, I have had chronic neck pain for several years… & have relied on pain medicine or the last attempt to alleviate my neck pain- was resorting to epidurals (yes, like the kind you get during childbirth, only the anesthesia travels upward instead of down for this particular treatment.)
Recently, however, I met another mom.  She has four kids, and looks like a million bucks.  She looks rested, pain free, and her skin glows.
I asked her what her secret is.  She said she's Vegan.  I brushed off a Vegan cookbook I have had for over a year now, and dove in.
I haven't looked back.  Whether you choose to go Vegan for the animals' sake, or like me – because of health reasons (even though I'm loving nurturing my inner-animal lover that I seem to have lost over the years!), it's pure bliss.  And the food?
The food is amazing.  Seriously.  Not only am I loving cooking again, but my energy levels are genuinely high, my joints haven't ached, my dreams are more enjoyable and funnier, I have more energy for my kids, and I feel spontaneous bouts of gratitude… just like the book predicted I would.  No more pills, not even over-the-counter.  I'm a believer… and if you try some of the below food, you will be too.  Seitan Burgers, Tofu Scramble, Tempeh, Quinoa, & Potato Leek Soup are just a few of my recent favorites.  For more information on the Vegan lifestyle, visit www.thekindlife.com just to name one of the great many sites.