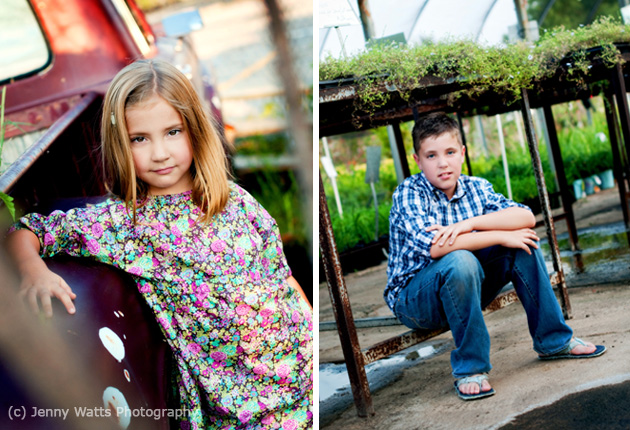 02 Nov

Keeping it all in the family – Session Share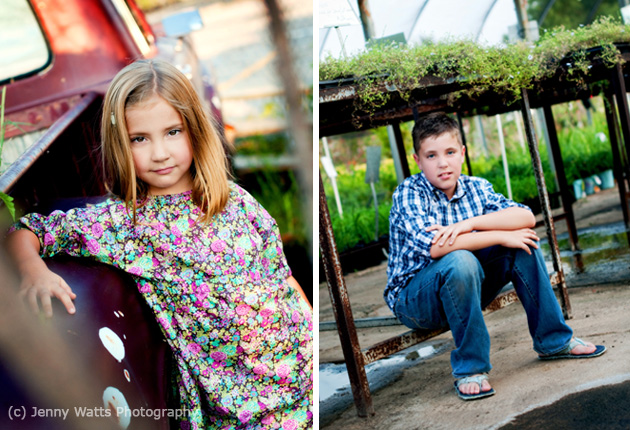 This session simply couldn't have been more fun!  Photographing these CUTE KIDDOS, at SUNSET and at their family's NURSERY – well, it couldn't have been a more perfect mix!  Now if only I had more time with each of them!
Meet "J" ( 9) & "C" ( 6).  "C" – who was shy at first (and I mean maybe for 45 seconds), quickly had me convinced that she was a super model in her former life!  Big brother "J" …WOW what a heart breaker!  Also a bit reserved at first,  he quickly jumped alive in front of the camera.  He took me all over the nursery so we could discover an 'awesome location'…he was so right.  THANK YOU "J"!
Some of my favorite things from this session:
* Outfits – worked perfectly together without being 'matchy matchy'
* Location – loved the idea that it was at their dad's nursery.  In the long run it will mean more to their family.  At first mom was hesitant because of the way they see the nursery through their every day eyes.  But seeing it from a different perspective proved to capture great memories for this family
* ENERGY – these kids were so excited about the session and were taking me all over the nursery to explore different things.  This made it ideal for finding new inspiration around every corner
ENJOY!