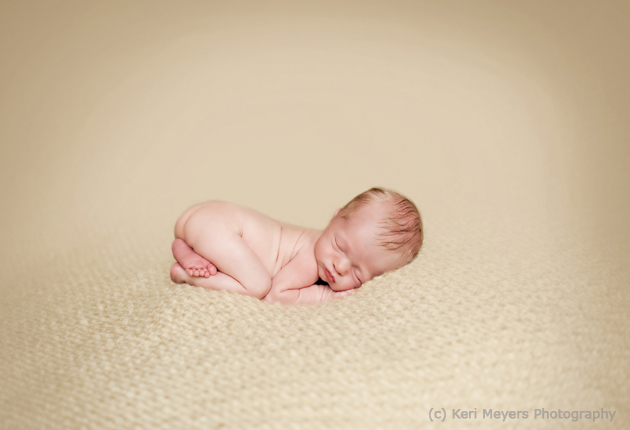 29 Nov

Session Share with Keri Meyers | Macallen at 10 days New

Perfect. Lil. Peanut.

My favorite subjects to work with are newborns. I get excited each and every time a new parent walks into my studio with their new little miracle. I look forward to hearing all about their experience as they welcomed their tiny new family member into the world. With each session my goal is to showcase this new little life. I love to capture those teeny tiny feet, fingers, eye lashes and lips – oh, those lips get me every time. 🙂

Macallen is quite possibly the tiniest babe I have photographed. At just ten days new and 5 1/2 pounds, this lil guy curled up so snugly. Such a handsome little man and soooo sleepy. I love to use props, but my focus always remains on the newborn. I keep my props to a minimum so that they don't over power the reason we are here – to capture this fresh new little life in those first few days of life.