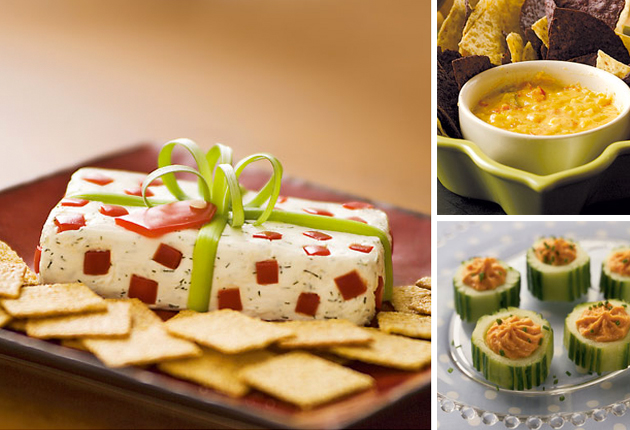 17 Dec

Happy Fridays: Christmas Treats!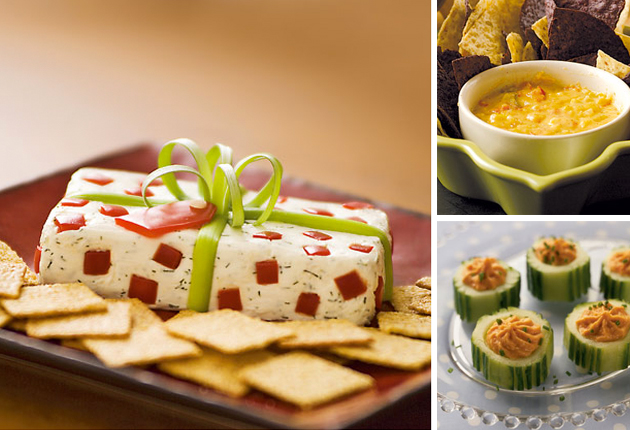 Christmas is almost here! Now that you have done all your shopping, decorating, and wrapping, it's time to relax. Or is it? Are you having a last minute holiday party that you're not prepared for? No worries…we've got you covered 🙂 If you are in need of some delicious dishes to serve at your next get together look no further! I have rounded up some tasty appetizers and desserts that are sure to please even the pickiest of eaters. Enjoy!
Appetizers –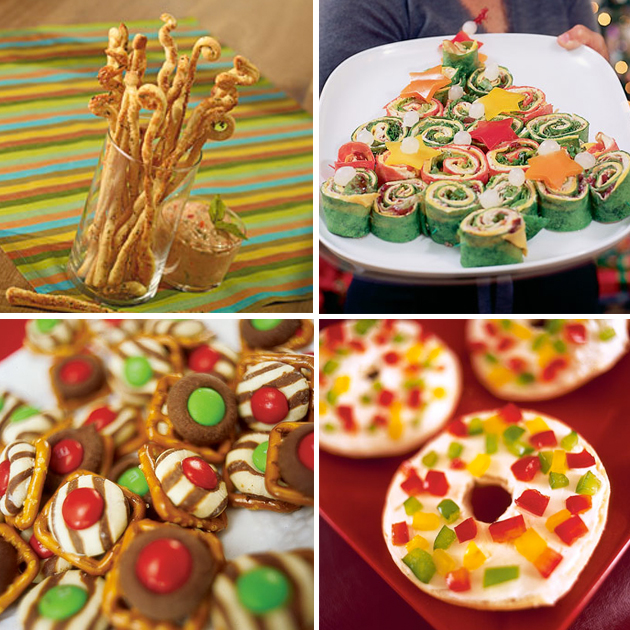 Mini Bagel Wreaths (bottom right) –
Ingredients: mini bagels, cream cheese, peppers
To make these delectable treats, spread mini bagel halves with cream cheese (plain or tinted green with herbs or food coloring), then sprinkle on red, yellow, and green bell-pepper confetti. So easy! Similar recipes can be found here.
Desserts –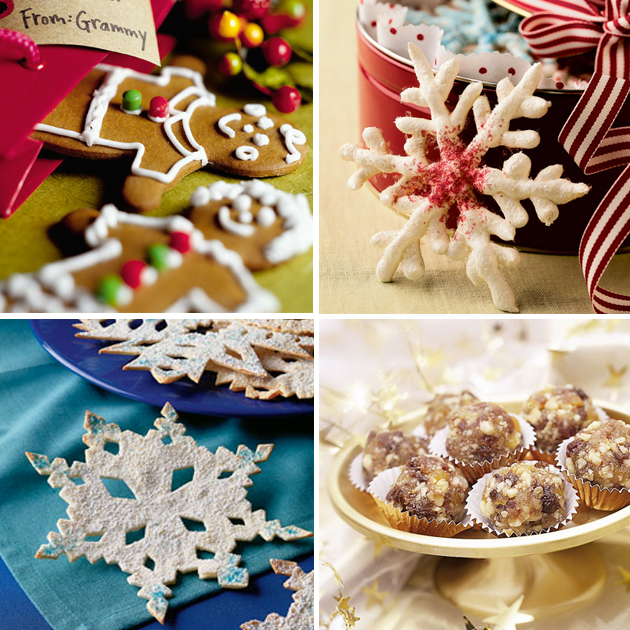 Tortilla Snowflakes (bottom left) –
Ingredients – flour tortillas, canola or vegetable oil, confectioner's sugar, edible glitter (optional)
1) Heat the oven to 400 degrees. Warm the tortillas (about 15 seconds) in the microwave.
2) Individually fold the tortillas in half once and then in half again, so that you end up with a shape that resembles a wedge of pie (it will be thick). Using clean scissors, cut triangle, circles, or squares out of the edges, as if you were making paper snowflakes. Unfold the tortillas.
3) Lightly brush the tops of the snowflakes with canola or vegetable oil and place them on a cookie sheet slightly apart.
4) Bake them until lightly browned and crisp (about 4 minutes). Sift confectioners' sugar on the snowflakes while warm. For an extrasparkly effect, you can sprinkle on a bit of edible glitter.
You can find similar recipes here. For a variety of other scrumptious holiday goodies visit the Family Fun site.
Happy Friday everyone!