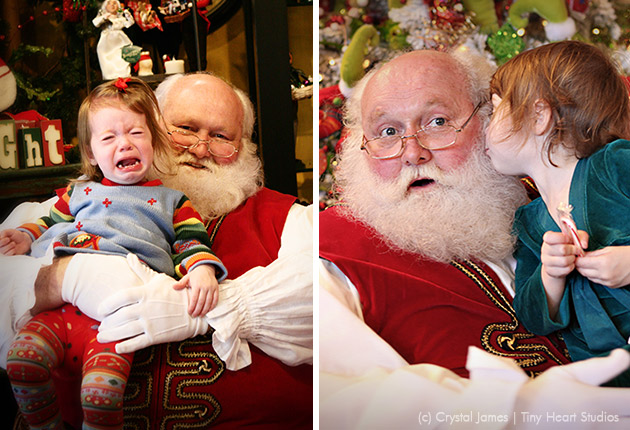 23 Dec

Pictures with Santa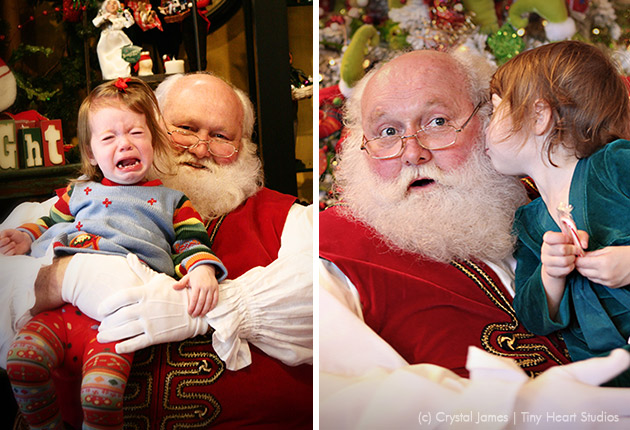 There are so many milestones in a child's life that should be captured, and since this is the holiday season, let's not forget a picture with Santa!  For some (namely the 1-3 year olds) this can be a horrifying experience, but as we all know, they will come to love Santa one day.  Who wouldn't love a big guy in a red suit that brings you EVERYTHING you ever wanted on Christmas morning?  I work closely with a local Shoppe here in Atlanta and they have the most amazing Santa.  It's been a tradition for more than 10 years now, and it's completely free to come, visit with Santa, and even take your own pictures.  For the past three years I have been on hand to take pictures as well, and it has been the most wonderful experience to see the kids come back each year, a little older and a little wiser, to tell Santa about all of their Christmas wishes.
Based on my experience, here is my humble thoughts & advice on pictures with Santa:
* YES, do it!  Even if your child cries (or screams), it's only for a minute and you will giggle at the memory.  In my experience, there is really no way to coax a toddler out of their crying fit while he or she is sitting on Santa's lap.  The best thing to do (if you really want a picture), is drop and move quickly.  That way, you are not prolonging the experience and you can give your child a big hug — and hopefully a treat — afterward!
* Make yourself a little photo album to keep each year's picture for comparison.  I don't consider Santa Pictures to be potential wall portraits, but they are a treasure to be kept for years to come.
* Dress your child in a festive color other than red.  Santa is wearing red so it looks great when the kids have something that will contrast with him.  I really like blue!
* Try to find a good Santa and go back every year.  It's really fun to watch your child change and grow each Christmas!  The Santa at our Shoppe is really good at posing for the camera and making the kids feel comfortable.
And I wanted to share a few photos of some children that have been coming back every year to see our wonderful Santa.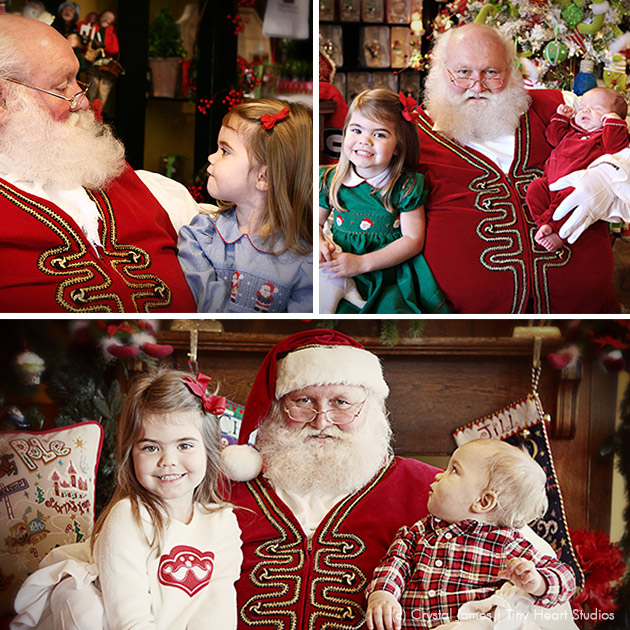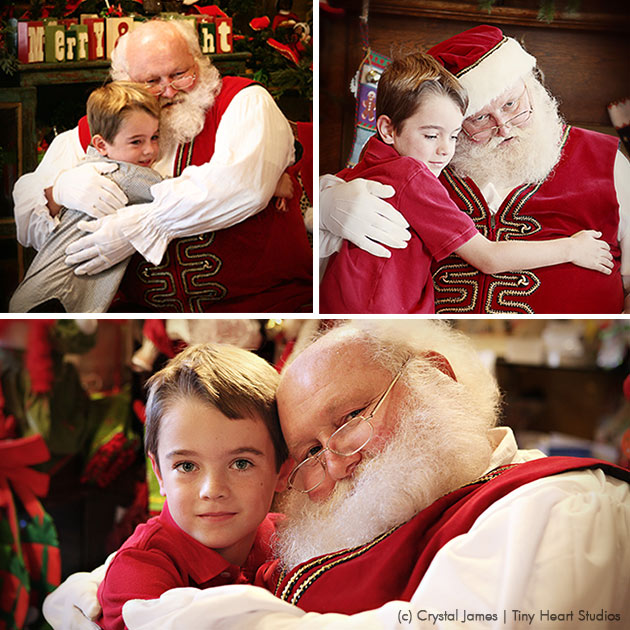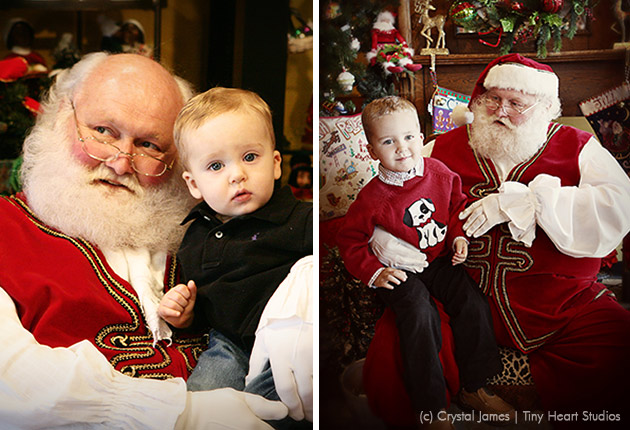 These are a few of my favorites from this year.