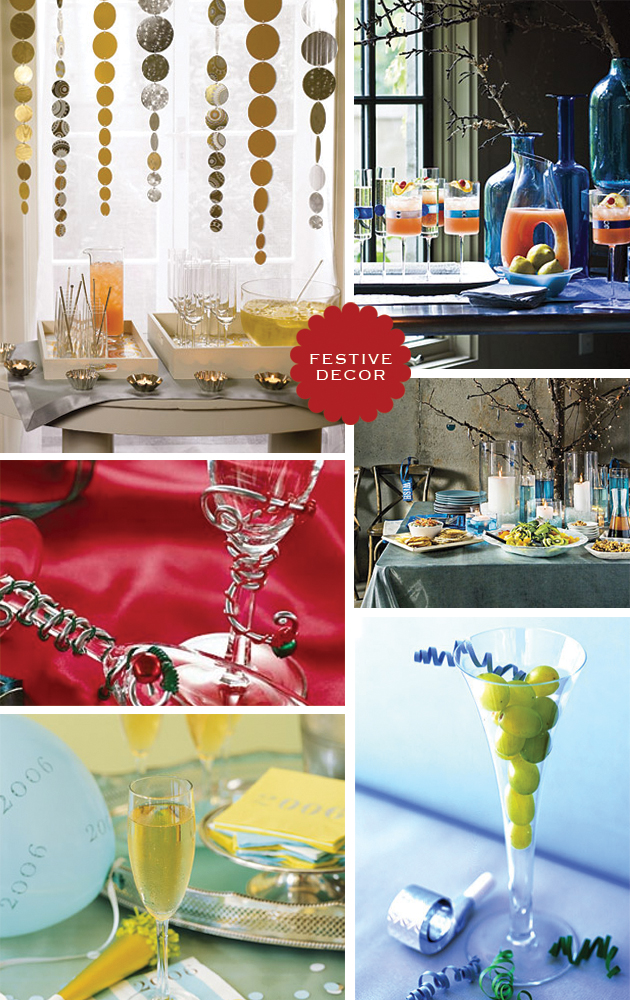 31 Dec

Happy Fridays: New Years Eve Parties!

It's the last big celebration of the year, and at the same time, a welcoming of the new year. There are so many ways to plan a great New Year's eve celebration. It's certainly not a very traditional holiday, so anything goes! You can keep it casual with simple food and drinks, or go big with hats, champagne, noise makers…the whole nine yards! I have assembled some of my favorite New Years themed images to create a couple of inspiration boards below. If you were running out of ideas for food to serve or drinks to make hopefully you can find a few new ones here!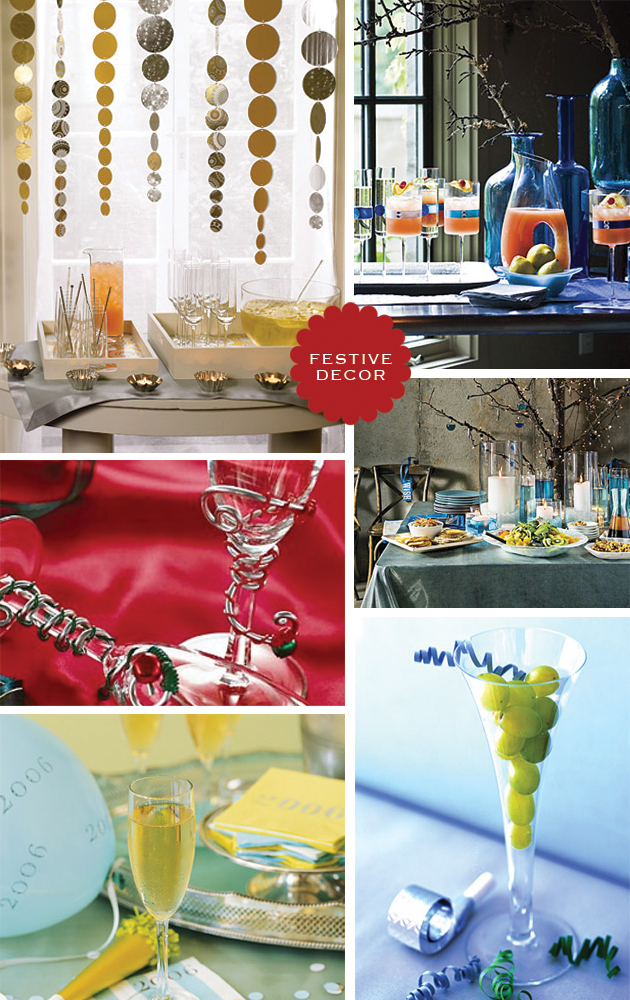 One of my favorite ideas (pictured top left) is to save wrapping paper scraps from Christmas that can then be used to make New Year's decorations. These adorable streamers are made by adhering the wrapping paper scraps to cardboard with spray adhesive and then streaming them together with twine or wire. Simple, easy and fast! Full instructions here.
I was also excited to learn about a popular New Year's eve tradition practiced in Spain (pictured bottom right). At midnight you eat 12 grapes, one for each chime of the clock. This is a great idea for children. While the adults toast with champagne, the kids can have their own special treat as well! Before eating keep the champagne flutes and grapes out as a pretty centerpiece.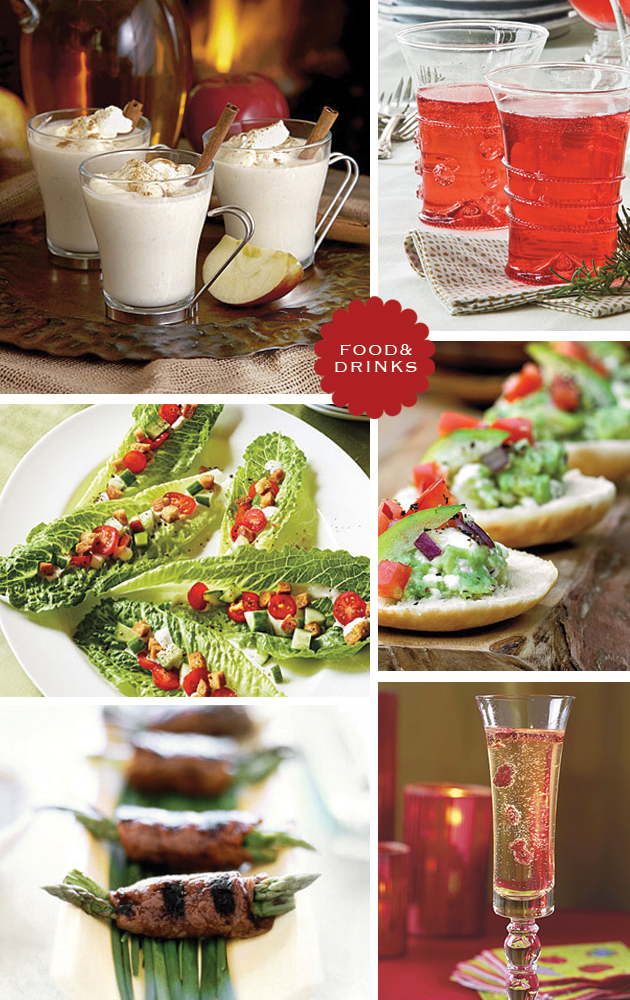 One new delicious snack I found was the Caesar salad bites (pictured middle left). Such a great idea…I wish I had thought of it sooner! You take individual leafs of romaine lettuce and top them with croutons, parmesan cheese, tomatoes, and cucumbers. Cute, adorable, bite sized Caesar salads!
Two of my favorite new festive drinks are champagne and cranberries (pictured bottom right) and pomegranate mimosas (pictured top right). A very easy way to make any champagne a little fancier, and fruitier, simply add a handful of cranberries to each glass. Pomegranate mimosas are also fairly easy to make. You can basically add pomegranate juice to a traditional mimosa recipe, and then top off with champagne or sprite to taste. More ideas and recipes can be found here!
Hope these gave you some fun, new ideas for making your New Years eve celebration a memorable one. If you need a little more inspiration you can visit Martha Stewart, or Southern Living for some great finds! Happy New Years everyone!