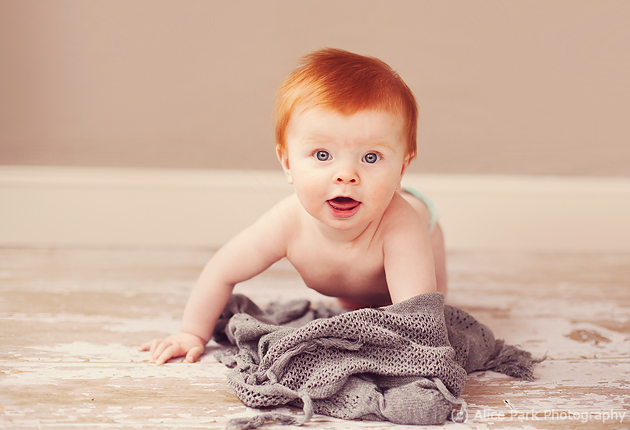 03 Mar

Session Share: Really Ridiculously Cute!

Inspiration: The totally unabashed flirting and smiling this little guy does.

Favorite Element: My vintage thrift store quilt and the red hair on this babe.

Biggest Challenge: I'm primarily a lifestyle photographer and working in my fairly new studio space has been a challenge for me as I seek variety and creativity in using the light and dimensions of this set up.

What Clients Said: They loved these and were thrilled that their sweet little man was hamming it up for us that day!

Final words from Photographer: I love working with this age. He is right around 7 months, here. This was my third session with this baby and I loved the monochromatic color scheme and how well his coloring went with the colors in the props and background. At his last session, he did not have as much hair so seeing his head full of red hair just thrilled me. It was a happy surprise that it worked so well with the set up and props I had already chosen for this session.