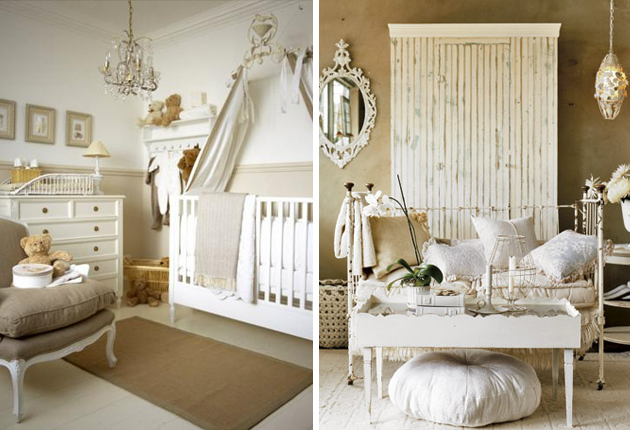 11 Mar

Happy Fridays: Vintage Nursery Inspiration!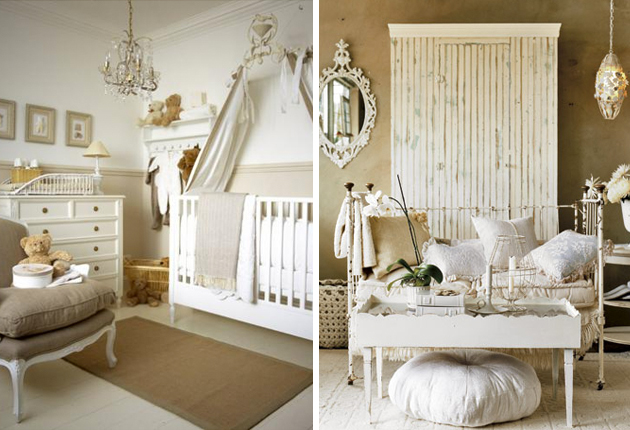 More and more lately I have noticed blogs featuring beautiful vintage inspired nurseries. First of all, I am an absolute sucker for anything vintage, whether it be decor, art, fabric, jewelry…pretty much everything! So after drooling over most of these images I decided to share. A lot of people think the "vintage" look only works well for a girl, but I must politely disagree. Many of the below options use mostly gender neutral tones and would be perfect for a little baby boy too. Plus, it's a great look that can easily grow with your child. Vintage furniture has a timeless appeal that can be flexible with ongoing room changes.
Now, vintage themed nurseries generally aren't a very thrifty option, but definitely still doable if you are on a budget. You may have to do a little extra searching to find the perfect piece, or improvise with a new coat of paint and a little extra finishing.  You also don't have to splurge for the whole room all at once. Get the essentials first, and then add a piece here and there. To give everyone some ideas of places to start hunting I have made up a little inspiration board below.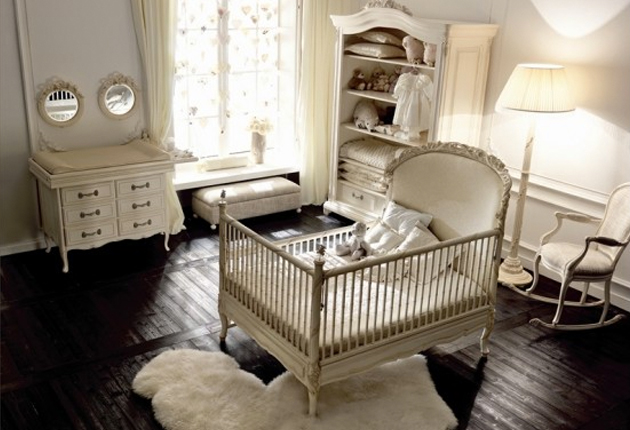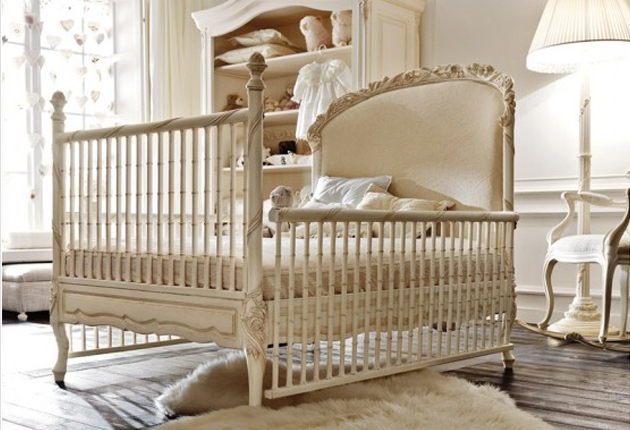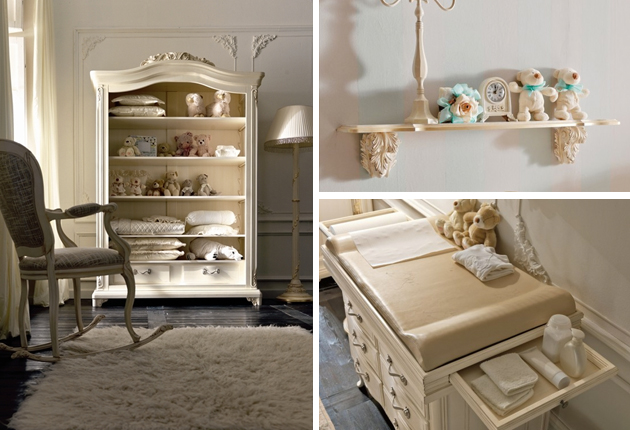 The above Notte Fatata collection can be found here!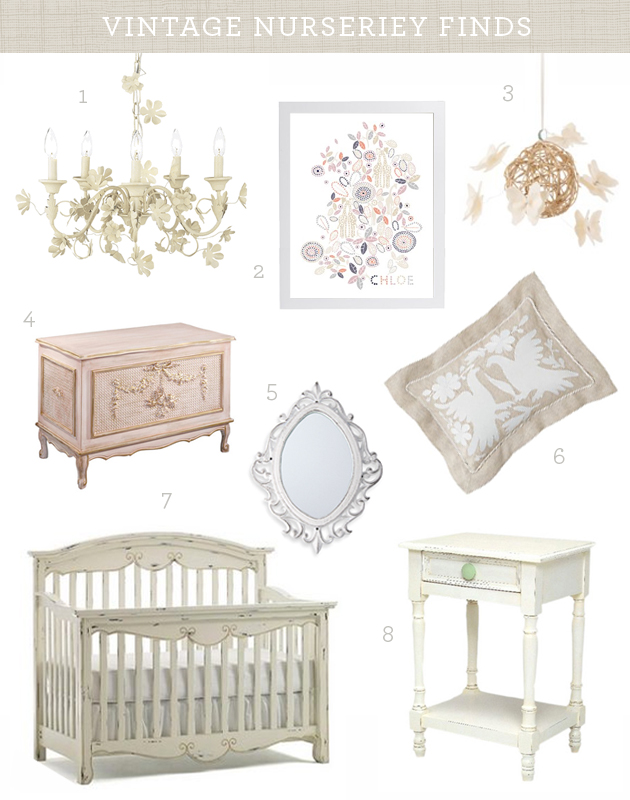 Where to find the above items:
1 – Love this gorgeous floral chandelier from Anna Bean
2 – Custom nursery print from the LeoLittleLion Etsy shop
3 – One of my favorites, a very whimsical  butterfly mobile from B. Braithwaite
4 – Pretty pink toy chest from Layla Grace
5 – Vintage mirror from Bed, Bath, and Beyond
6 – Embroidered pillows from Serena and Lily
7 – Dreamy little crib from Destination Baby
8 – Another amazing find from Layla Grace
Some are certainly a little pricey where as others are more budget conscious. Either way, I hope everyone found a little inspiration in this weeks post. Happy Friday!