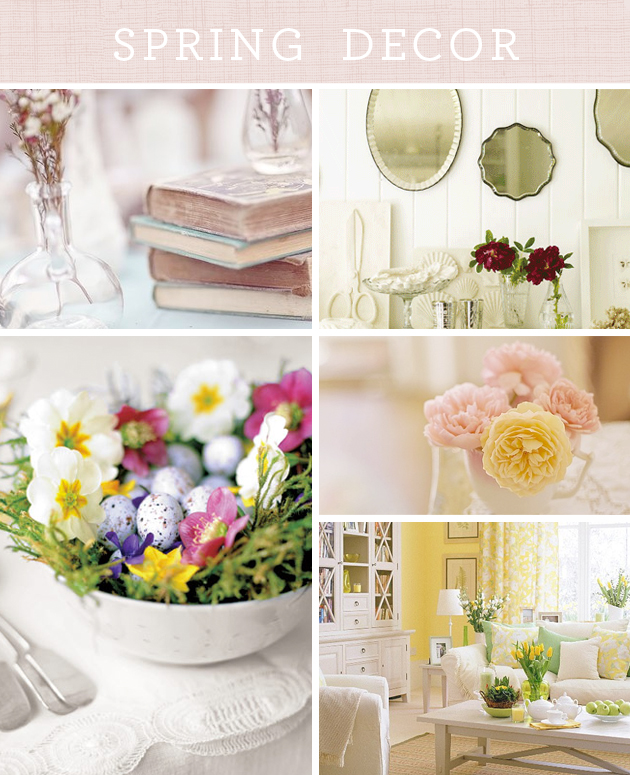 25 Mar

Happy Fridays: Spring Decor!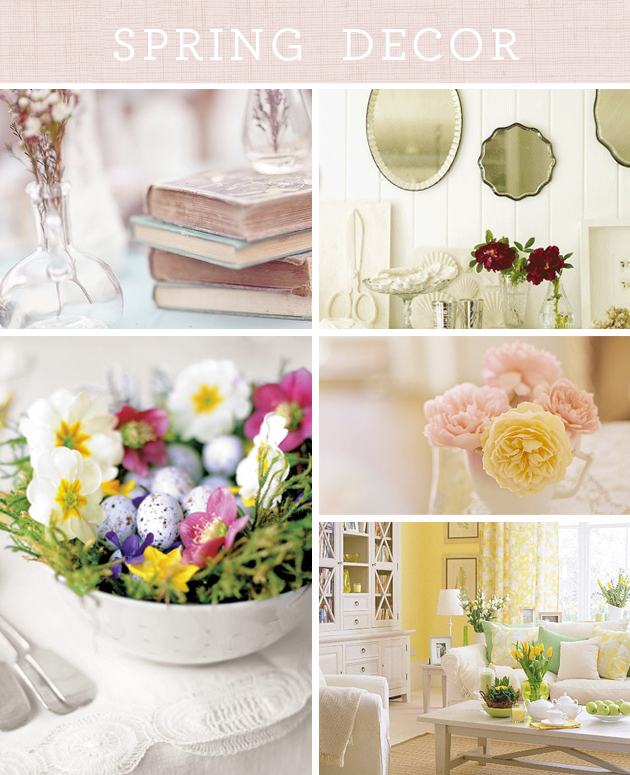 Spring is here! The birds are chirping, the flowers are blooming, the sun is shining…yes, spring is most certainly here. I love this time of year! I know that the new year technically starts on January 1st, but for me, I usually need a few months to really welcome it with open arms. After Christmas I am usually on a very strict budget for yet again spending too much money, but also desperately trying to catch up after the busy holiday season. At that point there is no time for new personal projects or mini makeovers for the house. But now there is! Plus, spring just feels like the right time to start something new 🙂 With my apartment in dire need of a spring cleaning marathon, I decided it would be a good time to do a little searching for some great new accessories. Out with the old and in with the new!
I of course went to some of my favorite sites first (my house would look like an Anthropologie catalog if I had the money!) but I took a look at a few new ones too. Here are some of my favorite finds!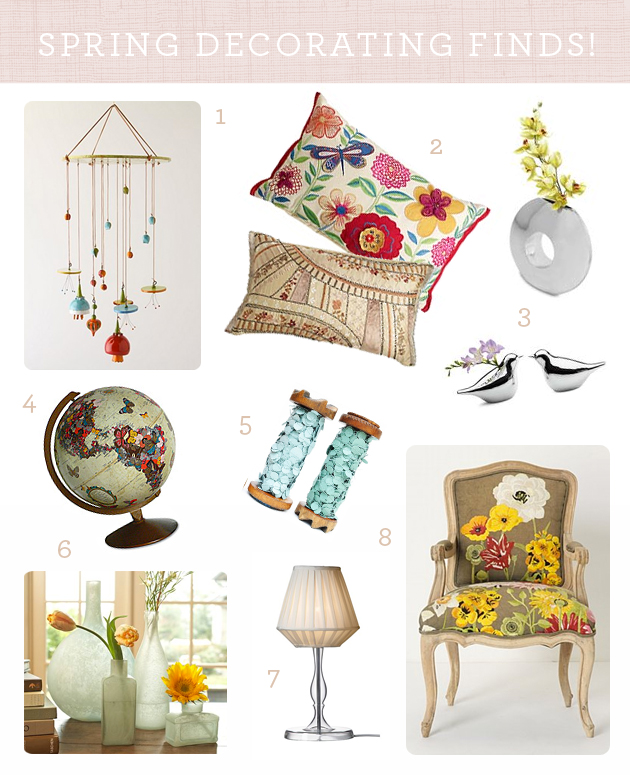 Where to find the above items:
1 – Love this gorgeous floral mobile from, you guessed it, Anthropologie
2 – Gorgeous embroidered pillows from Pier 1 Imports
3 – Super cute spring themed planters from Chiasso
4 – Whimsical butterfly globe from Uncommon Goods
5 – Colorful confetti garland from Kristina Marie's Etsy shop
6 – Sea glass bottles from another one of my favorites, Pottery Barn
7 – Fun little modern lamp from Ikea
8 – Another amazing find from Anthropologie
Hope everyone is as excited as I am to start decorating for spring! Happy Friday!