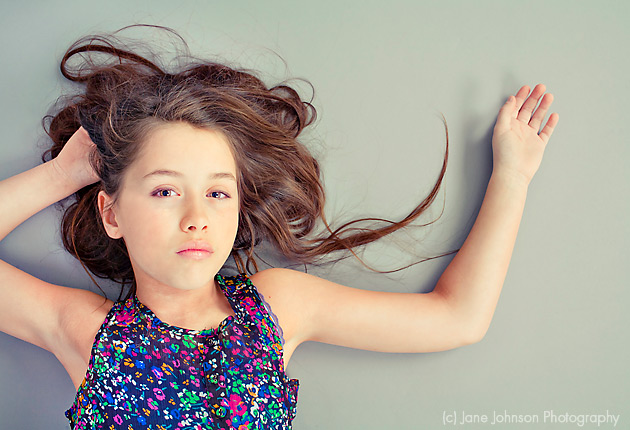 07 Apr

So Your Child Wants to Model…

A couple weeks ago, I spent the afternoon with 10-year old Carly in my studio.  For two hours we danced to Lady Gaga, whipped our hair to Willow Smith, made silly faces, and did what we do best.  For Carly, it was modeling.  She hasn't officially done it yet, but she wants to.  So her mom booked a session with me to build a portfolio for her.  And I must say, for a 10 year old girl that's never done this before… she's definitely got a natural gift.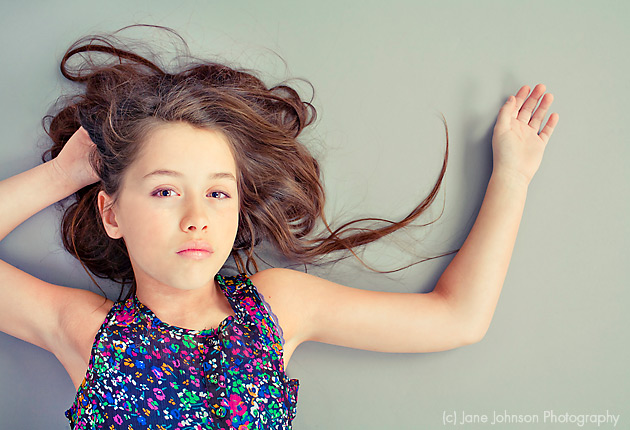 In anticipation of posting some of the highlights of my time with Carly, I also put together a quick list of steps for parents interested in getting their children into modeling.
1.  Evaluate your child's personality. Photo shoots aren't always quick and easy.  They can take hours, and your child needs to have a relatively long attention span to pair well in the modeling industry. They also need to be personable.  A child that is friendly with strangers is easier to work with than a child that requires a substantial amount of warm-up time.
2. Have your child photographed. In all honesty, you don't need to invest in professional photographs for this first round.  You can send some snapshots of your child to an agency to see if they're interested enough to warrant an investment in professional photos.  If they are, it's time to hire a professional photographer.  You'll want to plan ahead for this shoot with multiple outfits, and possibly even have your child's hair professionally done in an over-the-top style.  Bigger always photographs better.
3.  Schedule a meeting or two. Or three. Larger cities have more luxuries when it comes to modeling agencies, with a variety of companies and styles to choose from.  If your initial snapshots were well-received, it's time to shop around, set up interviews, and ask as many questions as possible.  Take advantage of open casting calls.  Once you pick your agent, maintain communication.  The more in-person interation, the more likely your child is to be shown to potential clients.  Note, however, there is a difference in being pushy and being friendly.  Building a good relationship with your agent will produce higher motivation on their end to show your child.
4. Create comp cards. Once you select your agency, you will need to have comp cards printed. Based on their experience, it's best to have your agent select the best photographs of your child to be used. However, you are responsible for the cost of the cards.  Comp cards are typically ordered in large quantities – a couple hundred at a time – and can be purchased at any online postcard printing company. Below is an example of a comp card I put together with Carly's photographs: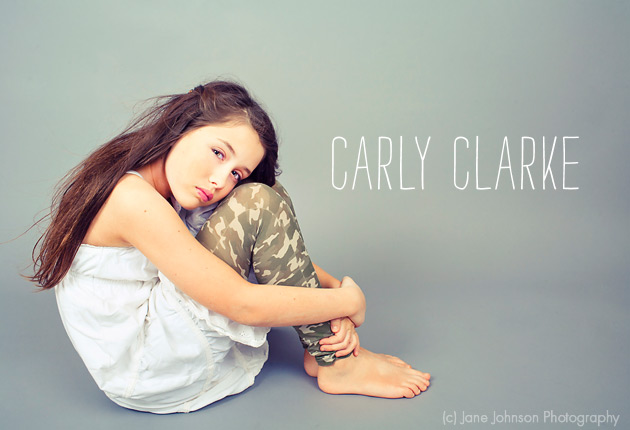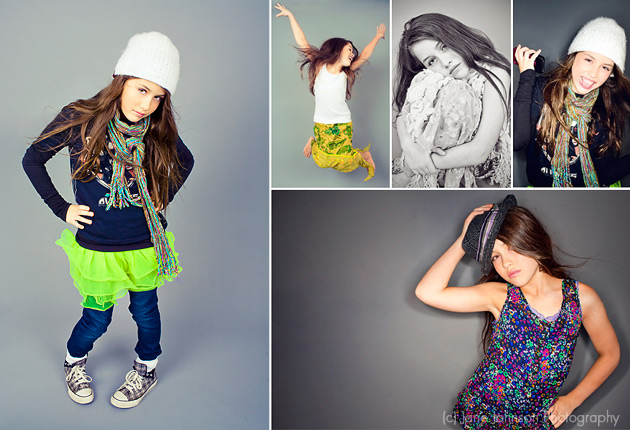 And last, but possibly the most important:
5. Let go of any expectations. Relax.  Don't expect hundreds of calls.  And don't put the pressure on your child.  Make this experience a fun one that might even just be a one-time thing.  After all, nobody likes a stage mom.