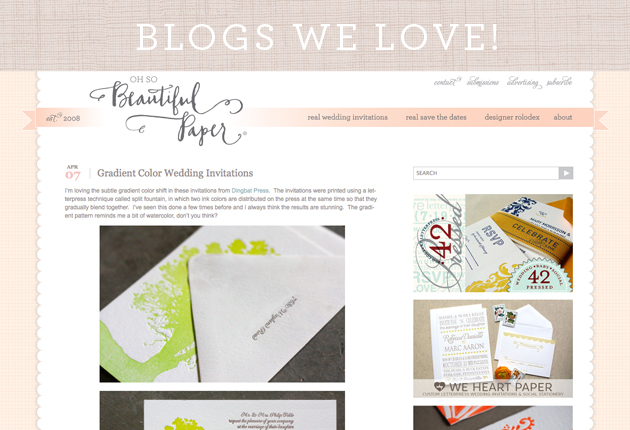 08 Apr

Happy Fridays: Blogs We Love!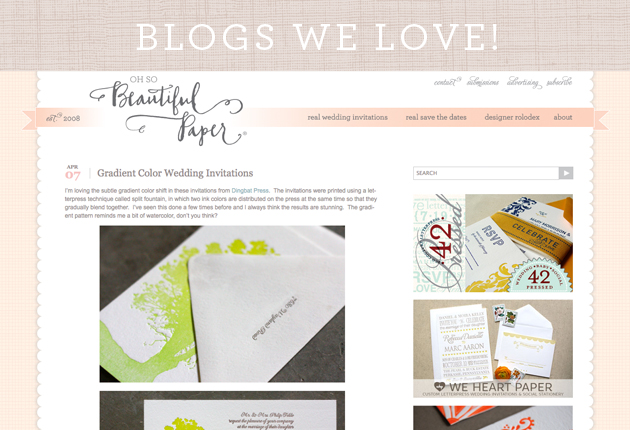 If you are passionate about paper, love a good set of stationery, or simply like to be inspired, Oh So Beautiful Paper is a blog for you! Started in 2008 by editor and publisher Nole Garey, OSBP is a modern blog with a wealth of great paper finds. From wedding suites, to business cards, birth announcements to custom stamps, Oh So Beautiful has it all! Even if you aren't a paper fanatic, just stop on by to soak in a little of the creative juices. So many unique ideas, crafty projects and all kinds of original work, I am sure everyone can find something they like 🙂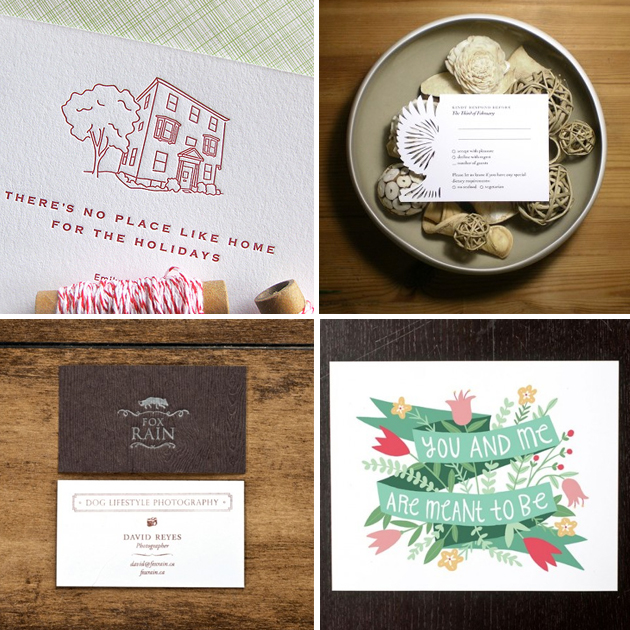 Even if paper may not be your thing, the photography featured on OSBP is gorgeous! If you ever need inspiration for shoot styling or lighting definitely check it out. I am constantly fascinated by product photography, especially when it's done really well. Perfect back drop, perfect product, perfect accessories…always makes me happy!
Oh So Beautiful Paper is certainly worth a little looksy…I promise you won't regret it! Happy Friday!