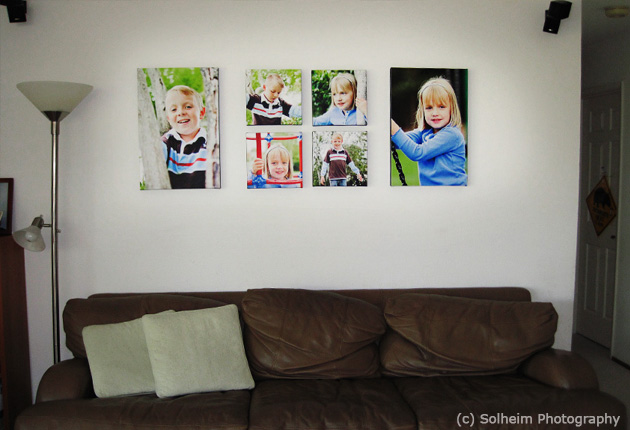 17 May

Showing It Off – Clients' Wall Displays

It was such a treat for me to help my client put up all of her gorgeous canvas gallery wraps in her family room a few weeks ago. To see a wall display from concept to digital rendering to reality is so gratifying. Before the photo session, she had mentioned she had a few places in mind to put her new photos but would certainly need help figuring out how. Music to my ears. During our post-shoot consultation, I measured the wall above the couch in the family room so I knew how much space we had to work with. Using the images in her "YES" folder (those images she knew she just had to have), I worked up several ideas.
Following is the final display hanging in her family room. The two anchor portraits on each side are 16″x24″ while the middle squares are each 11″x11″. All canvases are 1.5″ deep with black side edges and a dust cover on the back. Quite the eye-catcher, eh?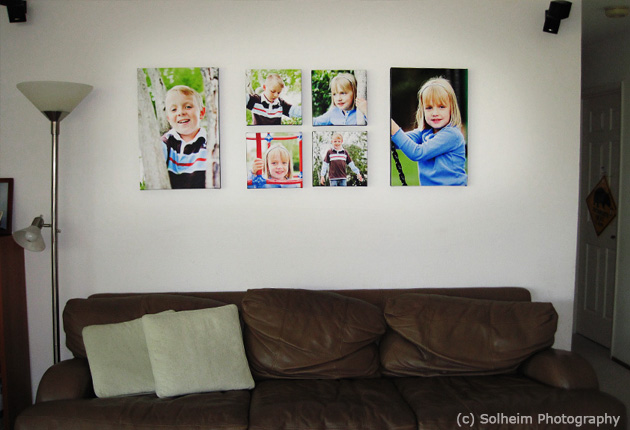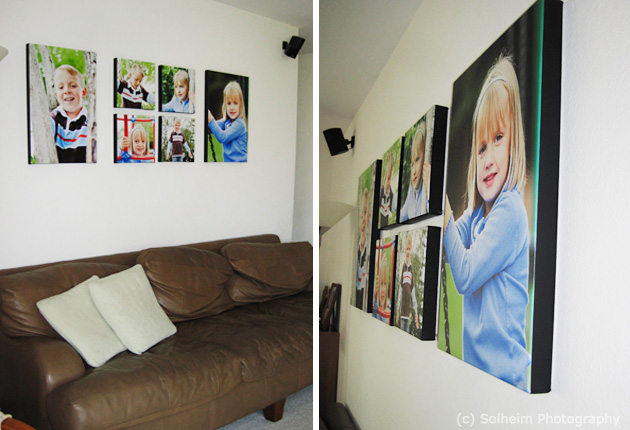 Another client of mine had picked out a prime spot for her session images at the top of the stairs on a  wall that connected the bedrooms.  But once she saw the artwork, she realized she wanted to put them someplace where any visitors could enjoy them as well – downstairs. She had already begun a display that showcased several photos going up the stairs. But there was still a wall that would be a wonderful spot to anchor the existing photo display. All three canvas gallery wraps are 16″x24″ and 1.5″ deep with black side edges and dust covers on the backs.