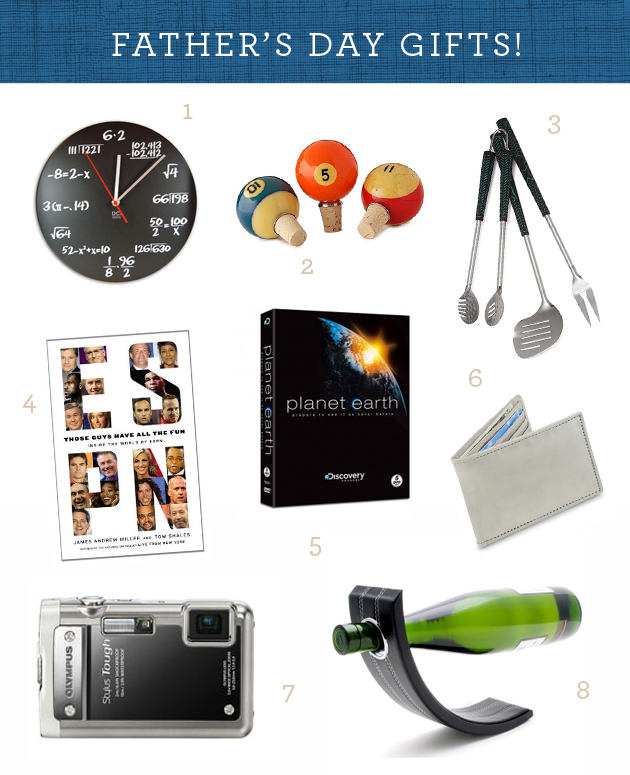 10 Jun

Happy Fridays: Father's Day gift ideas!

So I've been all over the web the past few days looking for the best and most unique Father's Day gifts. Here is the list I put together to share with you all!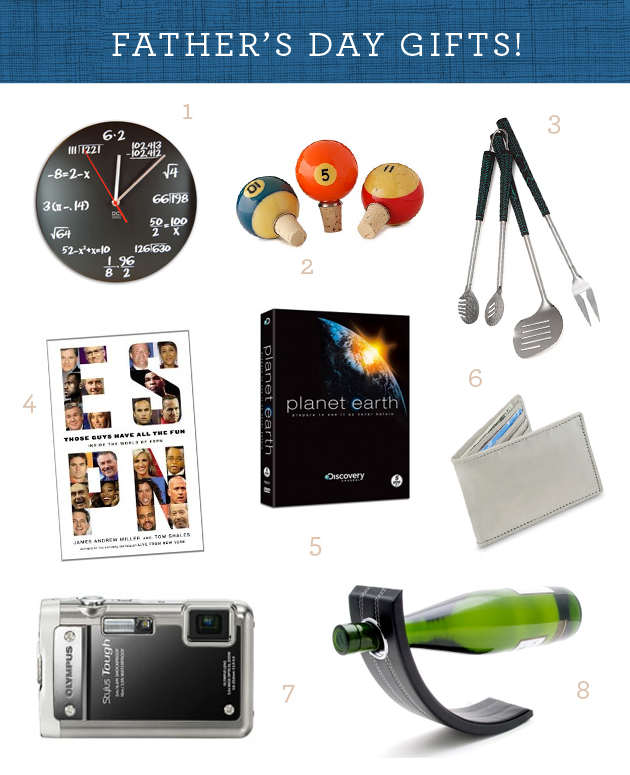 Above items:
1 – Pop quiz math clock from Perpetual Kid
2 – Super fun pool ball wine stoppers that you can find here!
3 – Barbecue set for the golf lover from Uncommon Goods!
4 – Those Guys Have All The Fun, a new behind the scenes book about the world of ESPN!
5 – An amazing series that every dad is sure to love, The Planet Earth Dvd's from The Discovery Channel!
6 – Fun wallet made entirely from threads of stainless steel available at Hammacher Schlemmer
7 – Camera for the active Dad that is waterproof, crush-proof, and freeze-proof from Adorama
8 – Super modern leather gravity defying wine bottle holder from Home Wet Bar!