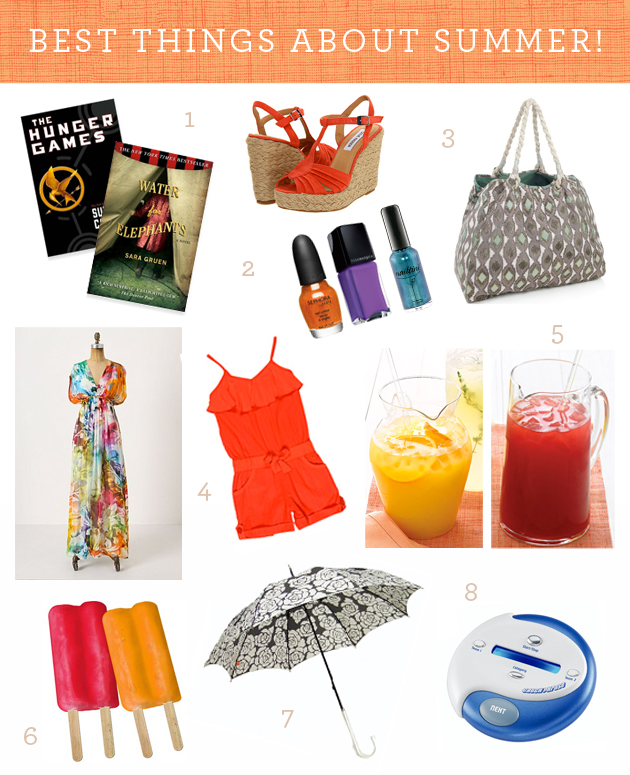 24 Jun

Happy Fridays: Best Things About Summer!

Summer is upon us! I know at times it may be unbearably hot, but it is still one of my favorite times of the year. In the spirit of summer, I have put together a "best of" list to help you soak in the season 🙂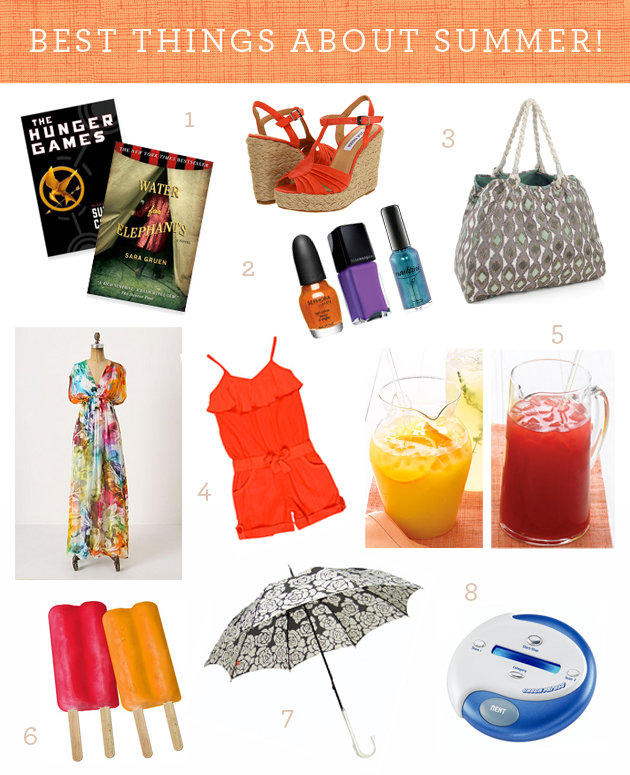 1 – Lazy days by the pool – Pick up a few popular reads at the bookstore to keep you busy.
2 – Flirty feet – go crazy with some fun summer nail polish and new wedge sandals!
3 – Beachy getaways – Gorgeous modern beach bag from Monsoon!
4 – The bright colors – I love this adorable little romper from DKNY kids, plus a sweet summer dress for mom.
5 – Delicious drinks – Recipes for Tropical Ginger Punch and Hibiscus Honey Iced Tea from Martha!
6 – Tasty treats -Yummy fruity popsicles that can be tasty and healthy.
7 – Afternoon sun showers – carry one of these adorable umbrellas to outsmart those occasional afternoon showers, or to keep cool and out of the sun on a hot day.
8 – Family fun –  with longer days, stay up a little later to battle it out with a game of Catchphrase or Cranium!
Happy Friday everyone!