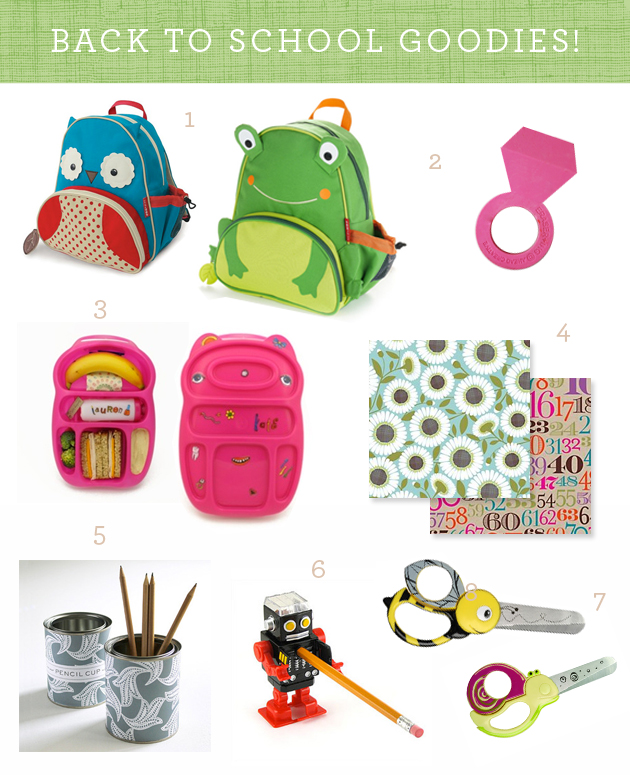 19 Aug

Happy Fridays: Back to School Goodies!

In honor of the first week back to school we are sharing some fun finds if you are in need of last minute school supplies!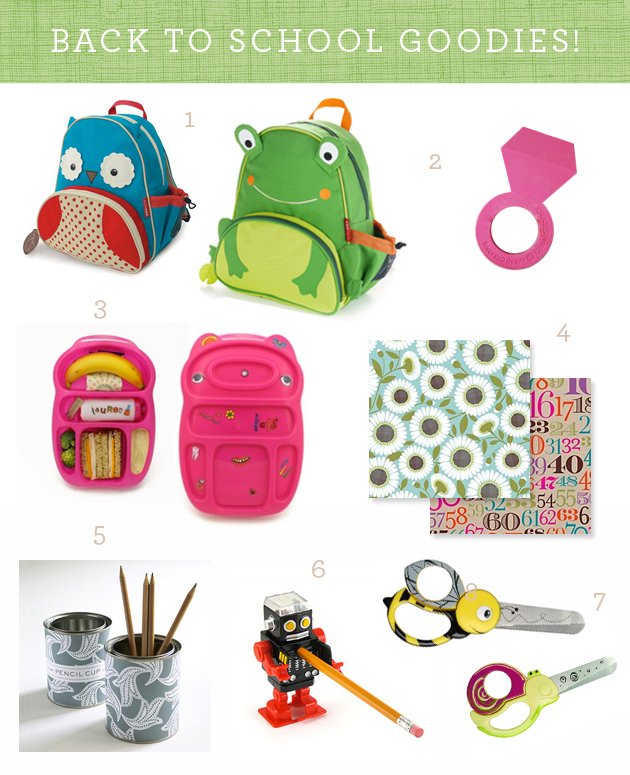 1 – Adorable animal themed backpacks from
Skip Hop!
2 – Super fun eraser ring, that comes in several different colors from
Generate!
3 – Modern lunchboxes that can be customized with included stickers. Available from
Goodbyn.
4 – Colorful wrapping paper from
Paper Source
perfect for covering text books!
5 – Beautiful pencil tins from
Susy Jack!
6 – A robot pencil sharpener that winds up as you sharpen and then will walk across your desk.  Available from
Think Geek.
7 – Funny animal shaped scissors from
Fiskars.
Happy Friday everyone!