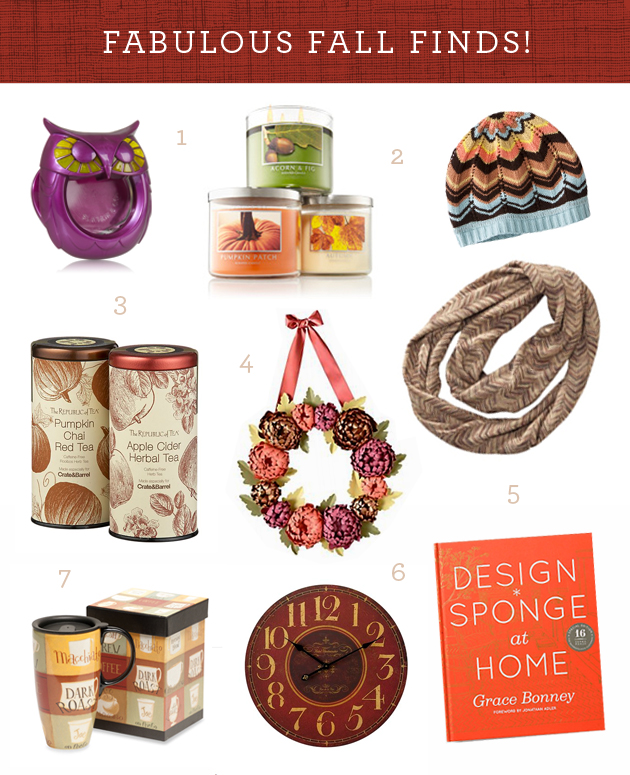 23 Sep

Happy Fridays: Fabulous Fall Finds!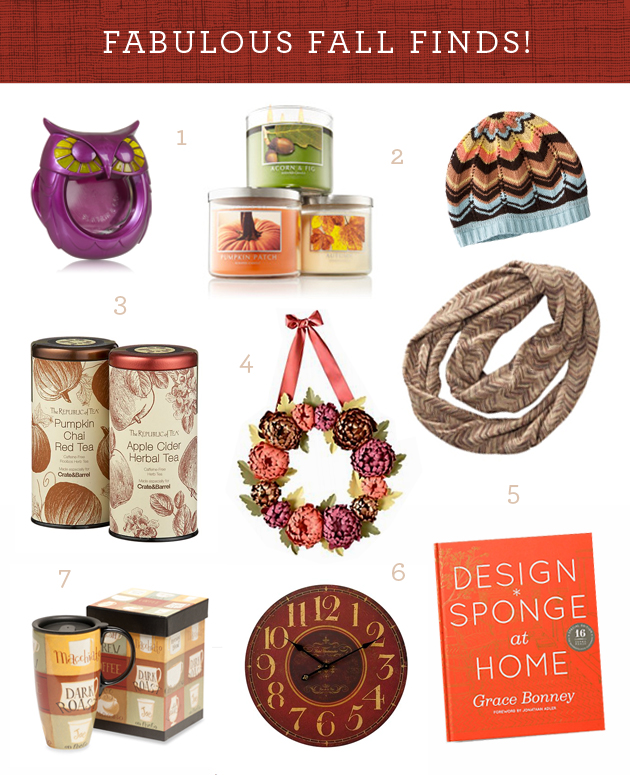 1. Goodies from Bath & Body Works to help your home smell like Fall, including a new product that is portable and requires no plugs!
2. Head to Target to get in on the Missoni craziness with these super cute scarves and hats!
3. What better way to welcome the cool weather then with some warm tea from Crate & Barrel.
4. If you are feeling craft Paper Source has some great autumn wreaths crafts for all ages!
5. Need a book to cozy up with, check out Design Sponge at Home, inspired by the popular blog!
6. Super fun vintage clock from Target that is a perfect home accessory to bring out when it gets a little cooler.
7. If you are always on the go you will love this traveling Latte mug from Bed, Bath and Beyond.
Just a few items to help you embrace the new Fall season. Happy Friday everyone!