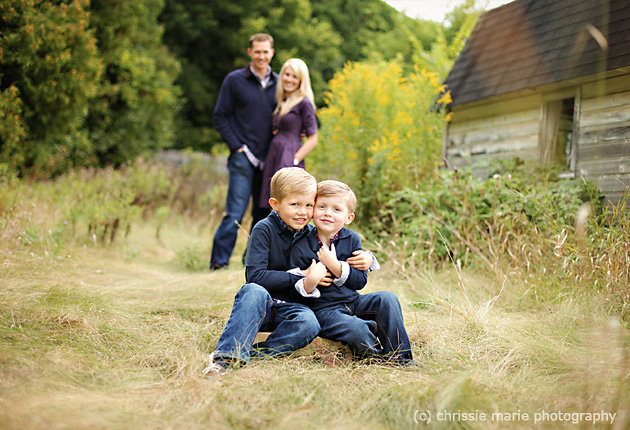 29 Sep

Capturing A Family | Session Share

Inspiration:
We wanted a rustic, almost vintage feel but also to document the brothers starting preschool & kindergarten. Fall is one of my favorite times to shoot outside! We used vintage suitcases, a tin pail turned upside down, an antique farm chair but really used the location to help tell the story.


Favorite Element:
Can I have more than I? The light was perfect, the setting was gorgeous & had I blast capturing a sweet & beautiful family!

Biggest Challenge:
Walking through the tall grass only to find hidden holes and the few honey bees wanted to be a part of the pictures!


What the Client Said:
"WOW!!! Such wonderful pictures! I LOVE LOVE them! YOU are amazing! They are beautiful! And the pictures of the boys are the BEST ever taken of them together and with just each of them! b12 is a face that Easton makes all the time- its so special that it was captured!! I'm a huge picture mom and these take the cake 🙂 Can't wait until next year!!!"
Photographers' Final Words:
Take time to find the right location to fit your client & their style. Take time to style their session to them. I feel blessed to be able to document so many beautiful & amazing families! What could be better than capturing a moment and creating art that will be cherished for years to come?