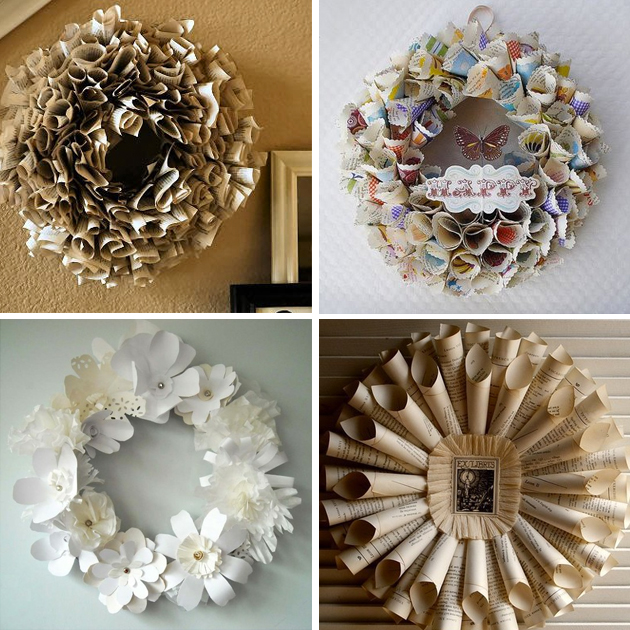 11 Nov

Happy Fridays: Paper Wreaths!

In the spirit of Fall today's post is all about a popular new decor item: paper wreaths! They are perfect for all the right reasons: can be reused year after year, cheap to make and create little mess, plus you may already have the materials you need just lying around. They can also easily transition from Fall to Winter and maybe even on into Spring if you are lucky. I have spotlighted a few of my favorite finds below as well as links to a couple of tutorials!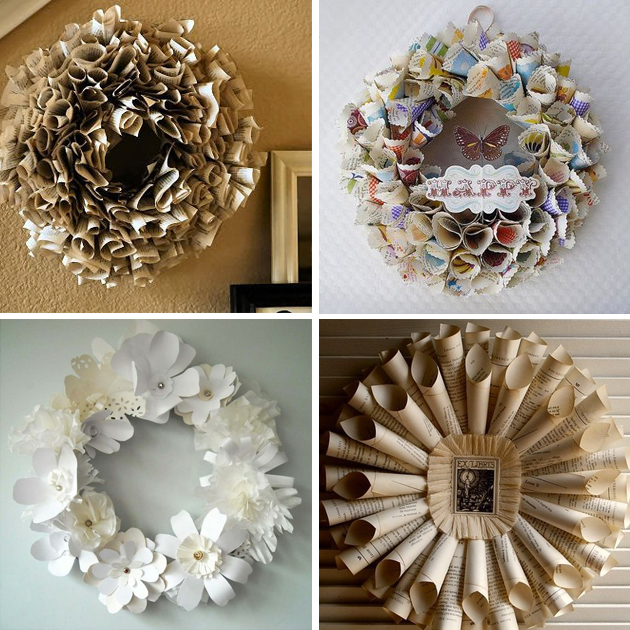 My absolute favorites are the two on the very bottom! The one on the bottom left is made from painted toilet paper rolls…isn't that crazy?! The one on the bottom right is made from old sheets of music and is the perfect vintage accent piece for any home. Tutorial one can be found here, and tutorial two here! I have actually made a few based on the second tutorial already, so let me just warn you now…they can be a little addicting 🙂
Happy Friday everyone!