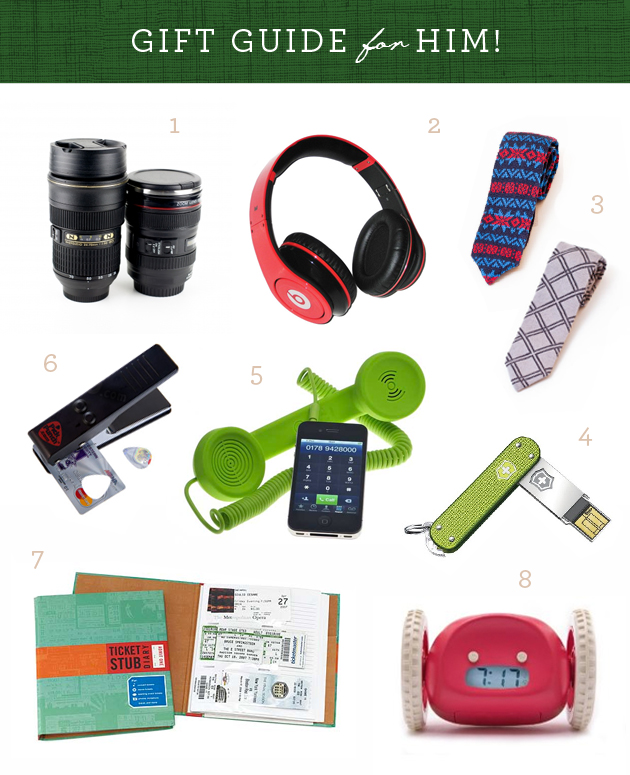 02 Dec

Happy Fridays Holiday Gift Guide: Part 1!

December is upon us and the holiday countdown has officially begun! Over the next few weeks we will be running a few special Happy Friday posts to feature gifts for all the important people in your life. One for the hims, one for the hers, and one for the little ones too! Hopefully they will help make your holiday shopping for 2011 a total breeze 🙂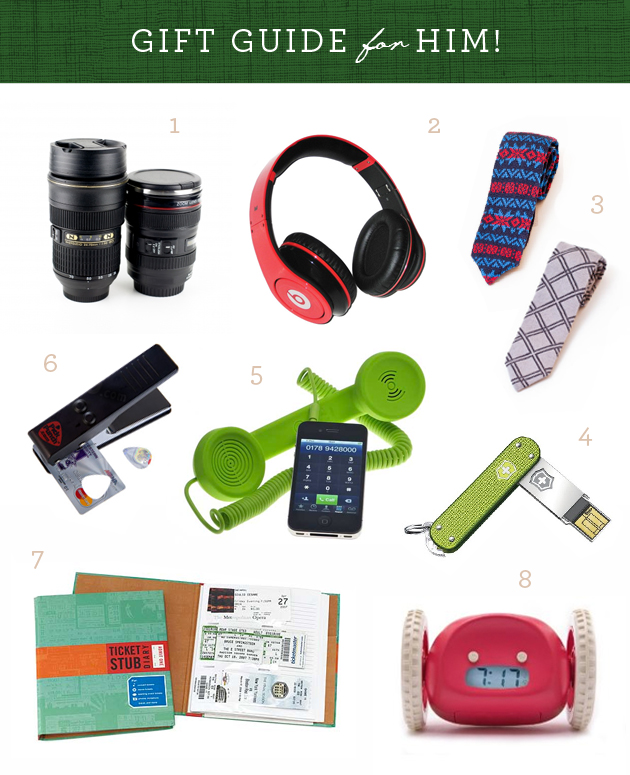 1 – For the photographer, these super cool camera lens traveling mugs from photojojo.com
2 – Very hip Beats by Dre headphones with advanced speaker design, powered amplification, and active noise canceling
3 –  Modern yet vintage – have it both ways with these fun knit ties
4 – A Swiss Army Flash Drive for the techy outdoors-man
5 – Who needs a tiny Bluetooth headset when you can use one of these awesome POP Phones to answer your phone calls
6 – For the musician, a handy punch to make guitar picks from old credit cards, gift cards, hotel keys, and more!
7 – Help him keep track of his favorite concerts and sporting events with this handy Ticket Stub Diary
8 – Trouble waking up in the morning? This ingenious alarm clock will run away if you hit the snooze button!
Happy Friday everyone!