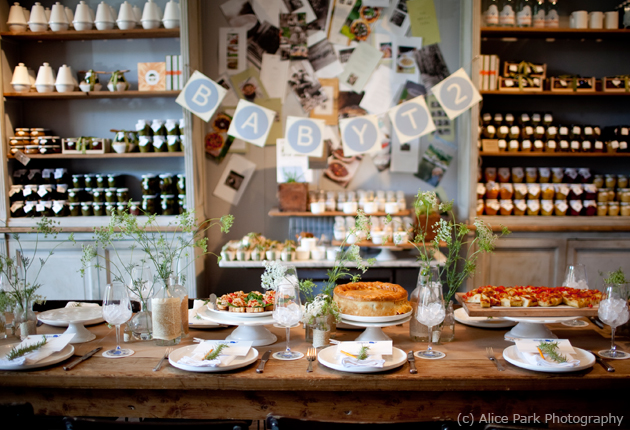 06 Jul

Happy Fridays: Baby Shower Brunch!

This week's post is all about Baby Shower Brunch inspiration! If you have a laid back mom-to-be who just wants a relaxing meal with friends and family, a brunch shower is a great way to go. As a special treat we have a submission from NAPCP's Alice Park from a recent shower she helped host for another NAPCP member, Katie Torres of 6 of Four Photography. Delicious food, great company, and well wishes for baby! Check out photos from the shower below.


Letterpress whale notecards and coasters were handed out to each guest. The notecards were filled out with handwritten "wishes for baby" and returned to Katie as a special keepsake from the shower.


The menu included all sorts of delicious treats, and a few guests brought yummy dessert items as well. The blue velvet cupcakes were to die for!


Congratulations Katie and thank you to Alice for the session share. Happy Friday!