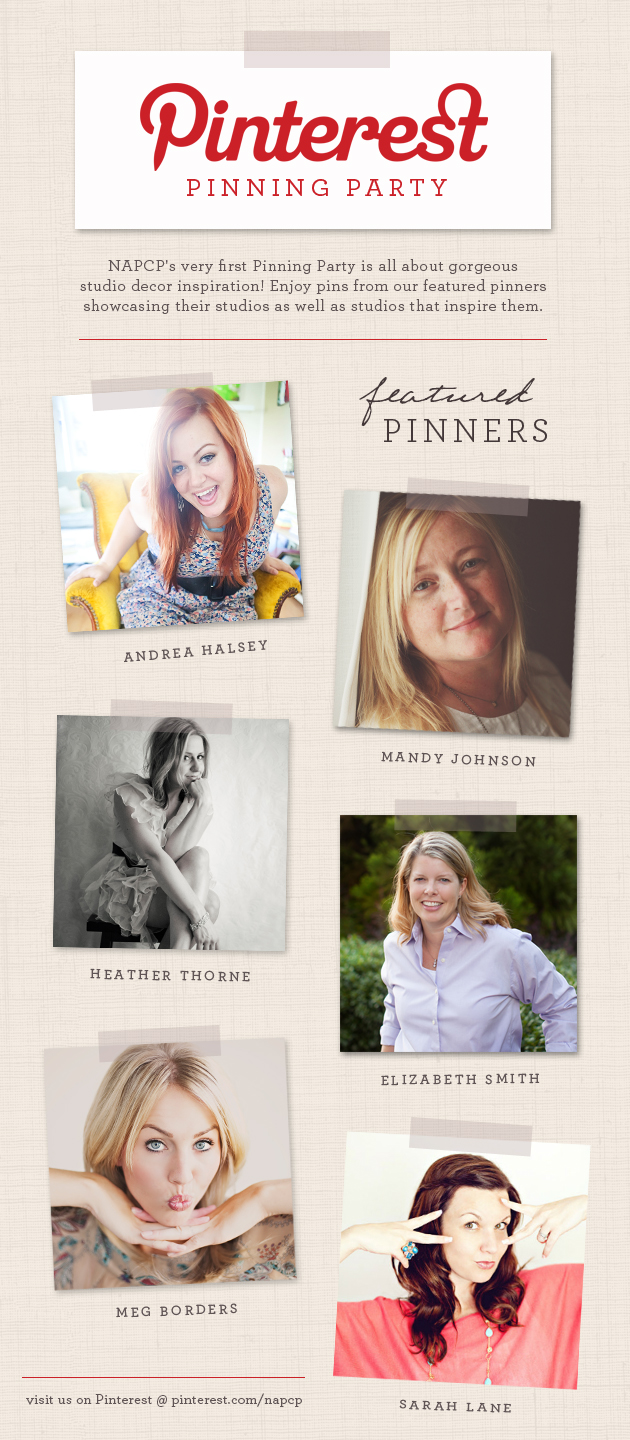 12 Sep

NAPCP Pinning Party: Studio Decor Inspiration!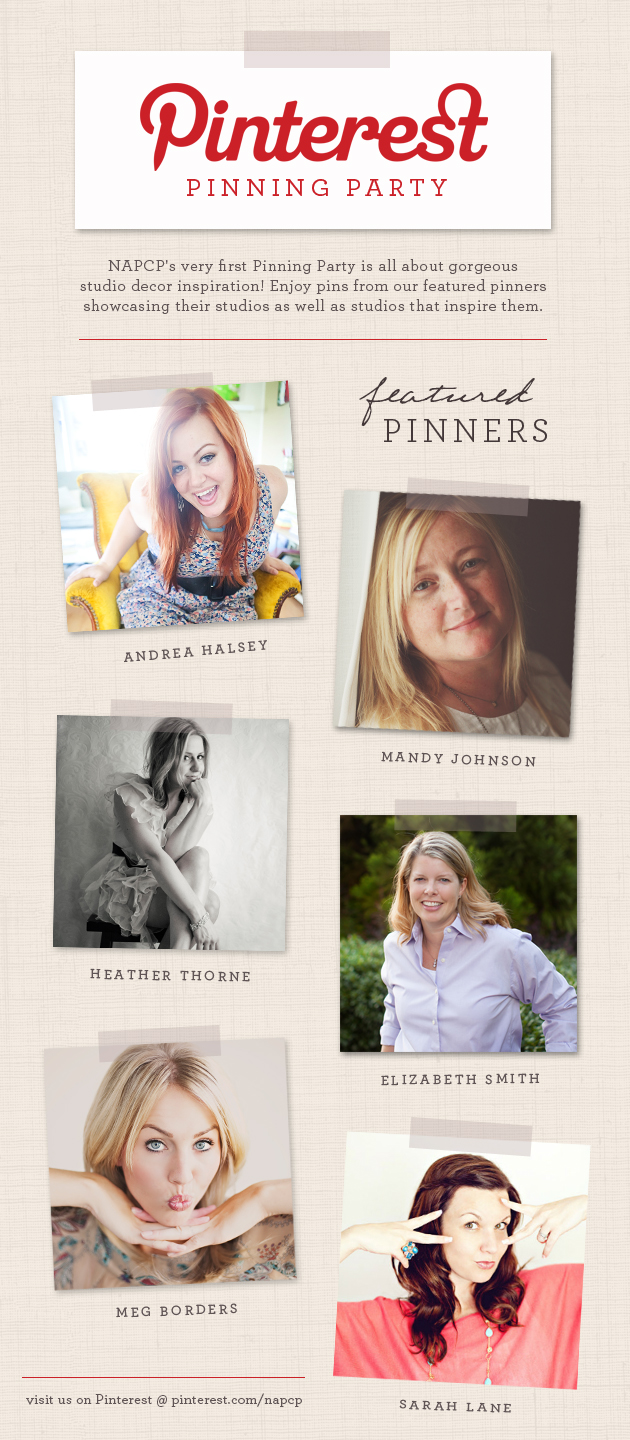 Our very first pinning party is underway and will be running through this Friday, September 14. Feel free to peek in while the board is still being completed or check back over the weekend to see the finished masterpiece! This board is meant to be a one-stop-shop for gorgeous studio decor inspiration, and will hopefully come in handy for anyone remodeling or redesigning their studio. Our wonderful featured pinners will be pinning images of their own studio along with images of studios that inspire them. We would like to give a big thanks to the following super sweet and super talented ladies: Andrea Halsey, Mandy Johnson, Heather Thorne, Elizabeth Smith, Meg Borders, and Sarah Lane!
To get involved and see the board in action click here! Or if you have an idea you would like us to feature in the next pinning party, please send it to kristen@napcp.com. Happy Pinning everyone!