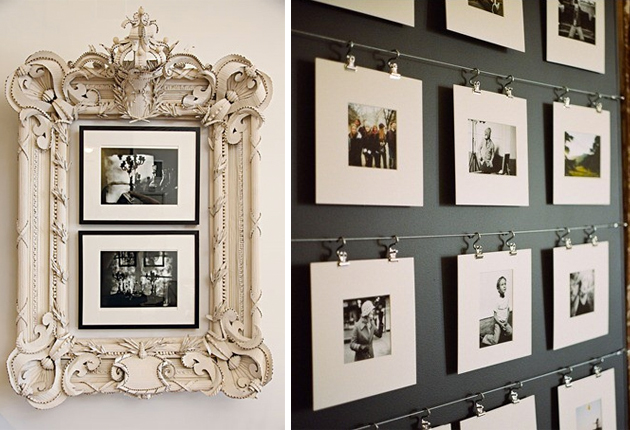 11 Jan

Happy Friday: Photo Displays for 2013!

If you are like me, you probably made a new years resolution to finally put that stack of gorgeous photos you have boxed away to use in 2013! Odds are most of us have personal photos that we keep meaning to get framed and hung but yet we just don't quite get around to it. They might be photos from a 365 Project you completed in 2012, or even vintage heirlooms passed down from a relative. Regardless, maybe the best way to tackle these photos is to just do it all at once! Instead of slowly adding pieces overtime, perhaps installing a beautiful new photo display is the solution.
To help get everyone inspired to take on this new project, we have pulled some stunning images of various photo displays that really make a statement. Maybe this is the year to go bold, and not play it safe! Or maybe a classic grid is just what that sad, dining room wall needed! Either way, 2013 is the year to make your walls happy 🙂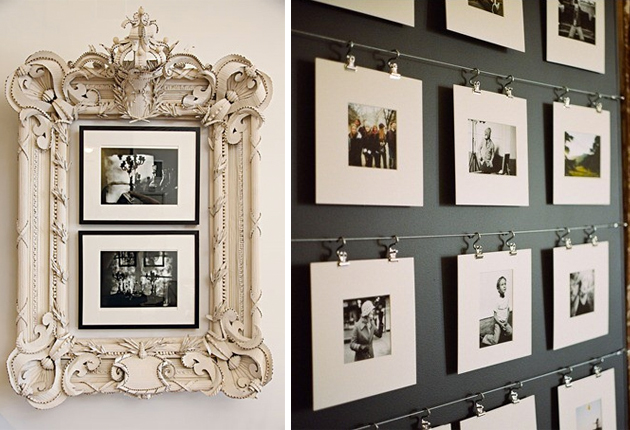 Happy Friday everyone!