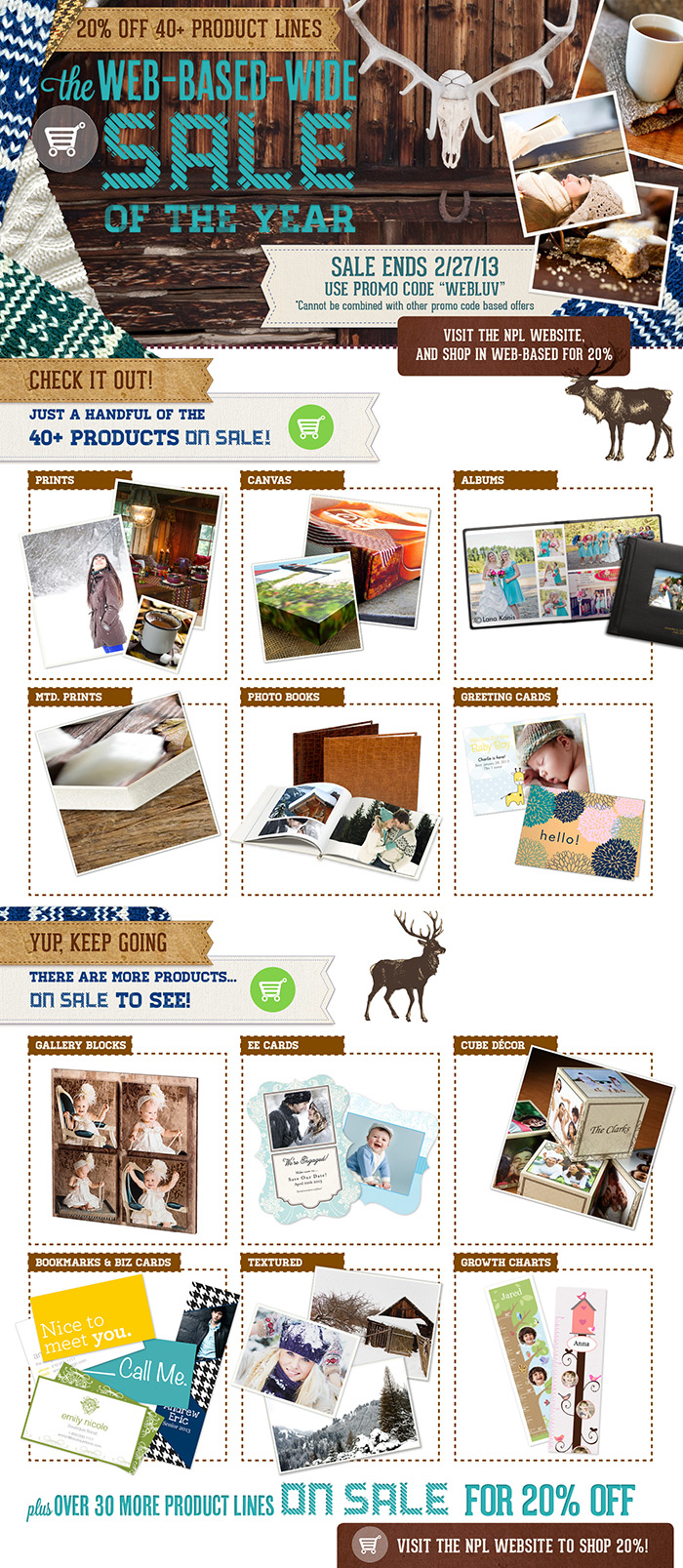 18 Feb

Win $100 From Nations Photo Lab!

Not ONLY is Nations Photo Lab having an ah-mazing 20% off nearly everything sale, but they are also giving away a $100 gift certificate to one lucky NAPCP fan! YAY!
The NPL sale covers everything from prints to albums, canvas to photo books, and almost all products in between. To check it out, simply click HERE and use the promo code WEBLUV at checkout! Please also note, this is a web-based ordering sale only, so make sure you order through this system and not ROES to redeem the offer!
And now on to the giveaway! Leave a comment on the NAPCP Facebook wall and tell us how you would cash in on this sale and be entered to win an extra $100 buckaroos! You can check out all of your options here….