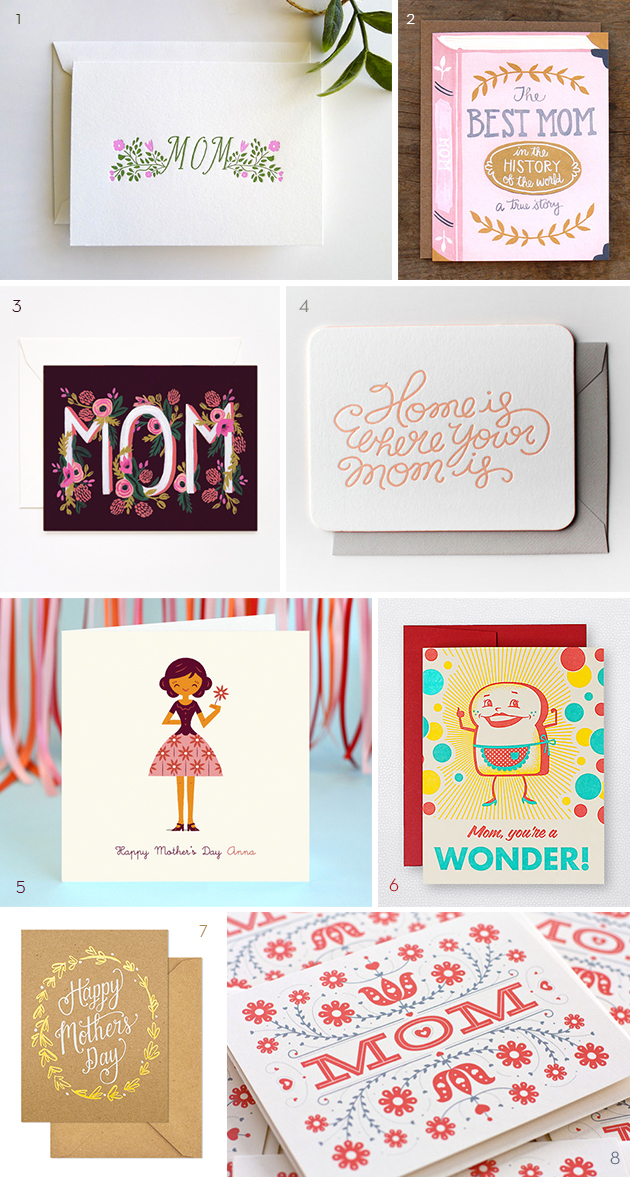 26 Apr

Happy Fridays: Mother's Day Card Round Up!

Happy Friday everyone! Looking for a unique card to celebrate your Mother this May? Take a peak at some of our favorites above!
1. Bears Eat Berries, 2. 1 Canoe 2, 3. Rifle Paper, 4. Moglea, 5. Bob Daly for Minted, 6. Hello Lucky, 7. Sugar Paper, 8. 55 Hi's
And don't forget to check out our "Happy Mother's Day" board on Pinterest for great gift ideas, fun DIY, cards, flowers and much, much more!