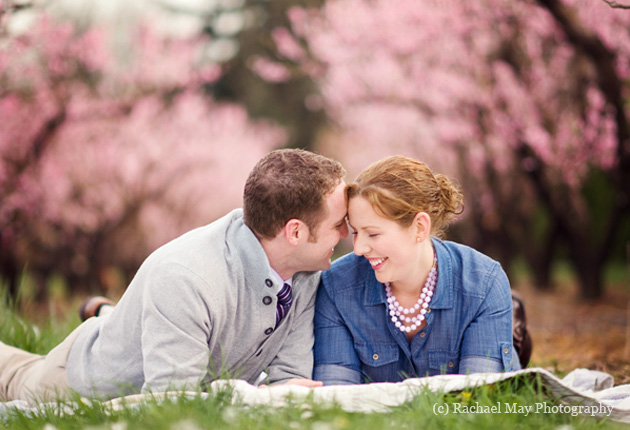 20 May

Session Share: Peach Blossoms!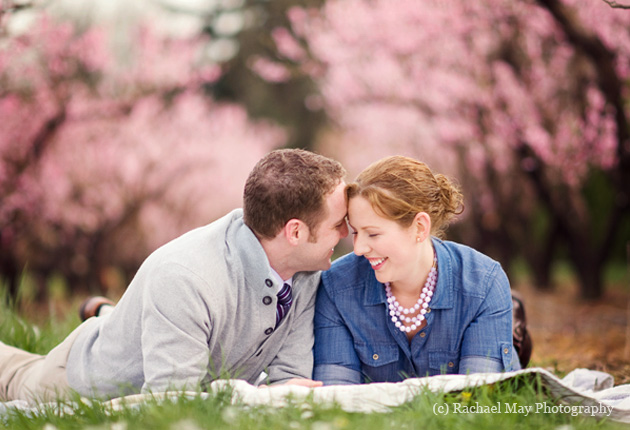 Inspiration: When I was growing up, we often traveled down to Moab, Utah to help my grandparents with their peach farm. We spent spring afternoons walking the rows of orchard trees, the smell of fresh peaches floating in the air. I loved spending time there. It's been a dream of mine to photograph families in a peach orchard for as long as I've owned a camera. When I moved to Oregon, I found a farmer who was more than willing to let me use his orchard. This is the second year of the peach blossom minis.
Favorite element: I had been looking online for color combinations that included pink. I found my inspiration when I pulled up a photo I took in a blossoming orchard with a blue overcast sky. The pink blossoms against the blue sky make a striking combination. I created a Pinterest mood board to help clients see that incorporating blue in their clothing would be an amazing combination. As you can see they did an amazing job.
Biggest Challenge: Because the peach blossoms bloom at different times every year, my peach blossom clients have to be "on call." The blossoms are only on the trees for a very short time and at their peak for only three to five days. It's tricky to fit people's schedules around this quick time frame, and even trickier to get the weather to cooperate. I limit these sessions to help make scheduling easier. This year we had only two days of sunshine which made it difficult. But in the end my wonderful clients (and husband) helped me get everyone in the orchard for some amazing shots.
What the clients said: "My husband and I sat and looked at the images and just cried. They are absolutely amazing."
"That is the most relaxed session I've ever had! I can't believe you got such amazing pictures from that." 
"I love them, just love, love, love them….I can't wait to see the prints."
Photographer's Final Word: The peach blossom sessions are a huge source of inspiration for me as a photographer. If you close your eyes and listen, you can hear bees humming with excitement and peach blossoms dancing in the crisp spring air. I love watching clients as they come up to the orchard for the first time, in complete awe at how beautiful and peaceful it all is. It's exactly what I need every spring to fuel my creative mind.