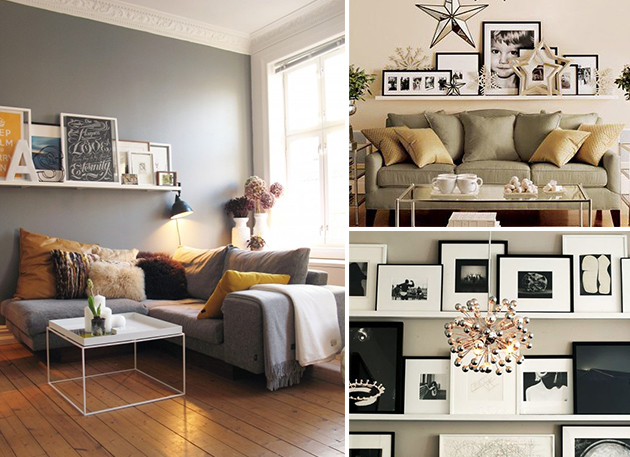 08 Nov

Happy Friday: Wall Gallery Inspiration!

Are you looking to liven up your walls just in time for the holiday parties this season? Whether you're looking to simply update a space or start from scratch, we have something for you! Take a peak below for some wall gallery inspiration to help you this holiday season!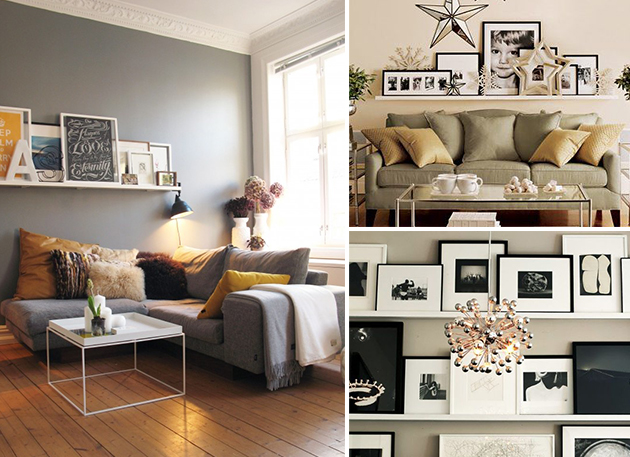 Shelves To The Rescue
If you are looking for a gallery thats easy to change up, shelves might be the go to approach for you. Shelving allows you to use minimal hardware and yet still display multiple pieces all together. It also means your gallery can easily transition into a display for the holidays or a place to admire your child's latest piece of art. It can also be one long shelf, or several shorter shelves, or perhaps even a mix of the two. So many options and ways to use this setup!


Mix It Up
This type of display is perfect when you have a collection of pieces that at first glance look like they have absolutely nothing in common. But with a little help from a few coordinating colors and a few accents here and there, you can create a mix and match gallery full of your favorite items and keepsakes. Mix and match galleries are great for combining photos with prints, something that can sometimes be tricky to do. When setting up these kinds of spaces keep in mind the colors you choose…that can certainly make or break the whole feel!


Minimal Color
A more traditional gallery space can be achieved with clean and natural tones. The frames and pieces may be odd sizes and shapes, but a consistent neutral colored frame ties them all together. These types of galleries are perfect for accenting a room or space that just needs a mini makeover and not a complete overhaul. Minimal galleries can add flair without stealing the spotlight.
Happy Friday!