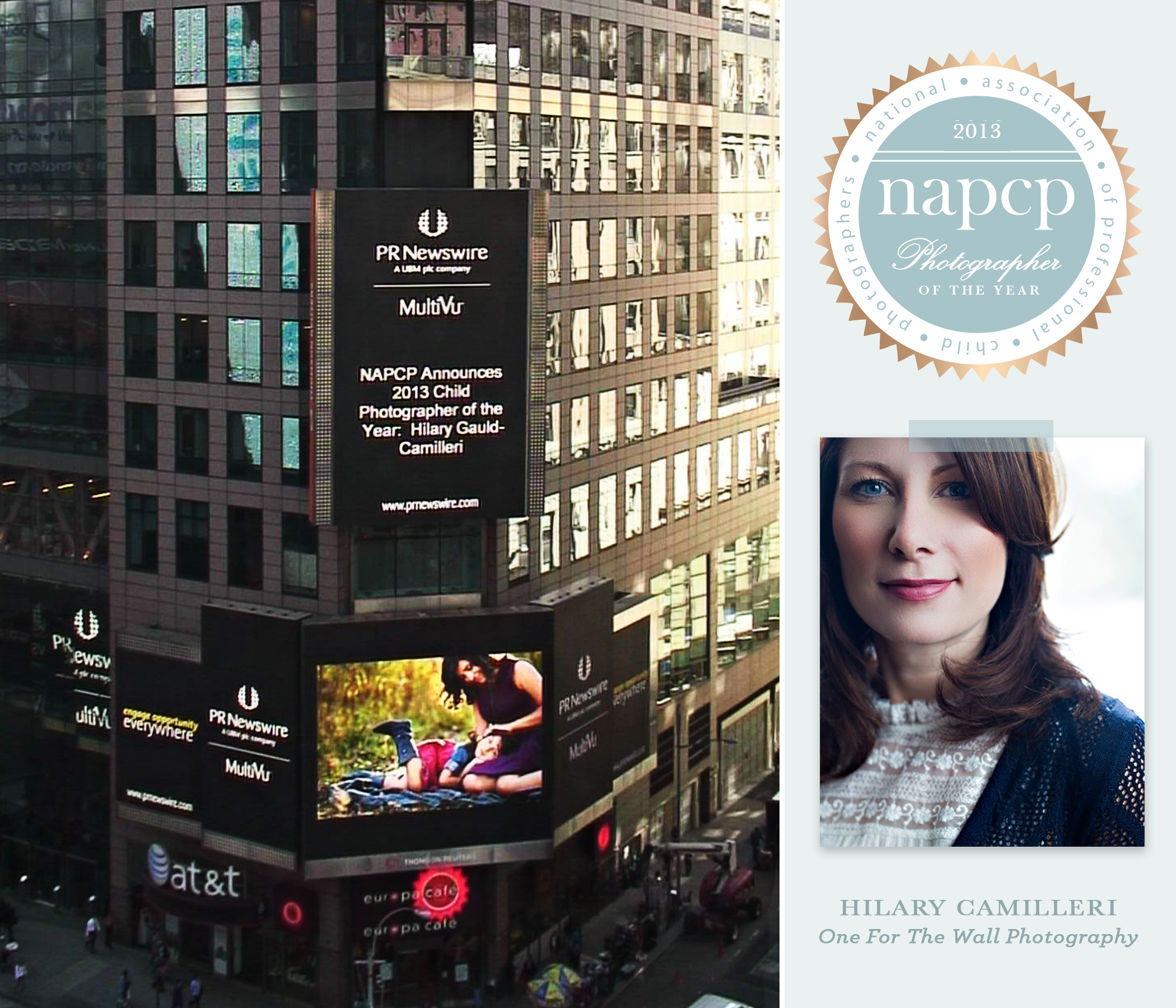 13 May

NAPCP Announces Photographer of the Year: 2013!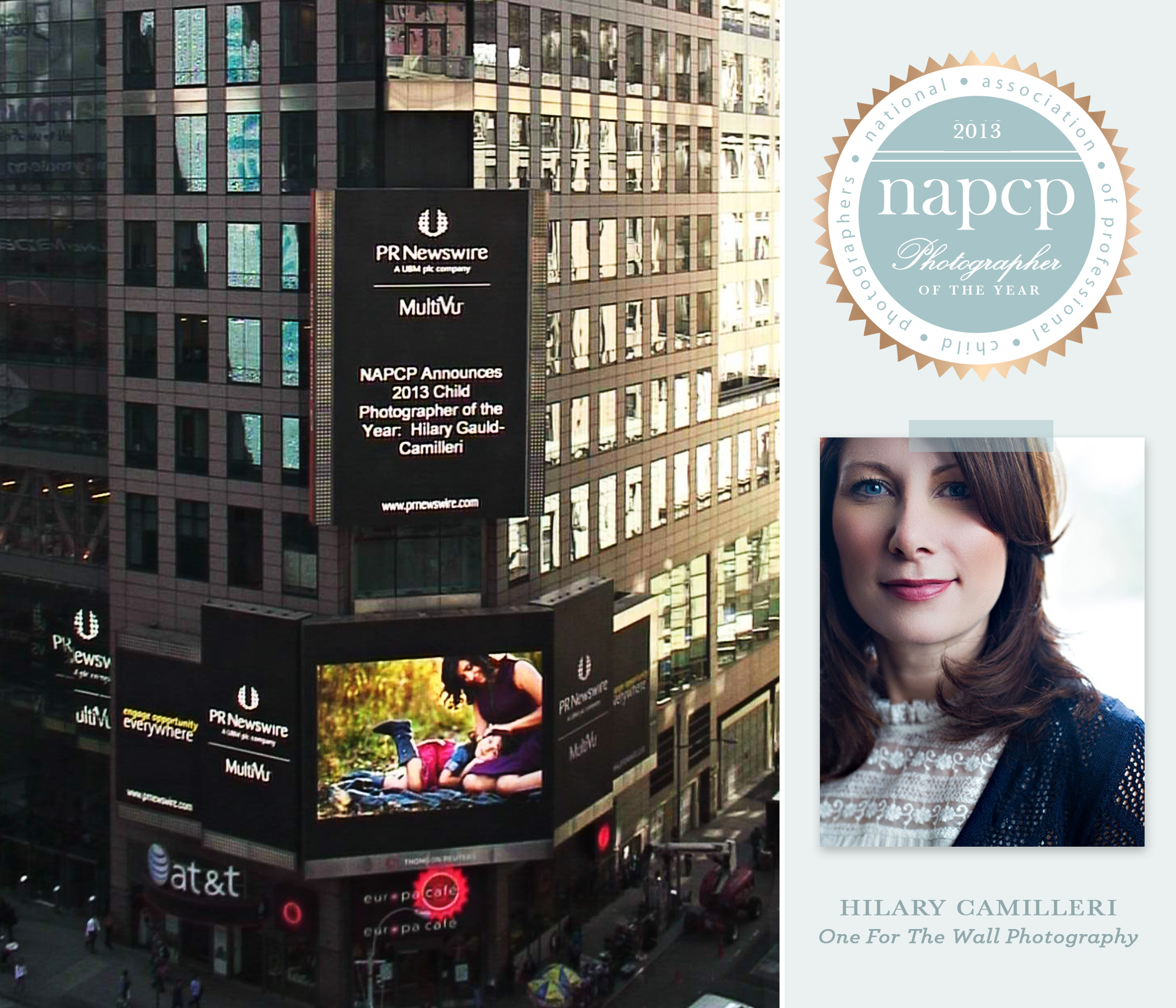 The National Association of Professional Child Photographers (NAPCP) is thrilled to announce its 2013 Child Photographer of the Year, Hilary Camilleri of One For The Wall Photography! A winning image from Hilary was featured on an electronic billboard in New York City's famed Times Square.
In addition to being one of the highest recipients of wins and medallions in the NAPCP Image Competitions, Hilary is awarded as our Photographer of the Year for the following:
· NAPCP community involvement
· Professional Integrity
· Overall representation of the organization
· Consistently producing technically strong, breathtaking work
· Displaying a creative and unique vision that inspires other NAPCP members
With interest and participation growing each year, this latest NAPCP competition attracted images across a range of category subjects, including maternity, newborn, baby, child, sibling, tween, seniors and family. A panel of photography experts and luminaries critiqued the thousands of image submissions for impact, technical merit, composition and creativity. "We are continuously amazed by the dedication of our child photographer community; their creative passion is truly evident in the work they produce," said Alice Park, co-founder and president, NAPCP. "We congratulate Photographer of the Year Hilary Camilleri and the other winners for their stunning work and artistic ability which brings so much joy to families and loved ones around the world."
The biannual NAPCP Image Competitions reward its winners with medallions, priority listing on the NAPCP directory, vendor endorsements, and membership points.
News of Hilary Camilleri being named NAPCP's 2013 Child Photographer of the Year and of the winners of the seventh annual Image Competition was released earlier this week over hundreds of different news and media outlets around the world.


Included in the Press Release was a highlighted feature on an electronic billboard in New York's Times Square.
Congratulations to Hilary and all of the winners on their fantastic accomplishment!