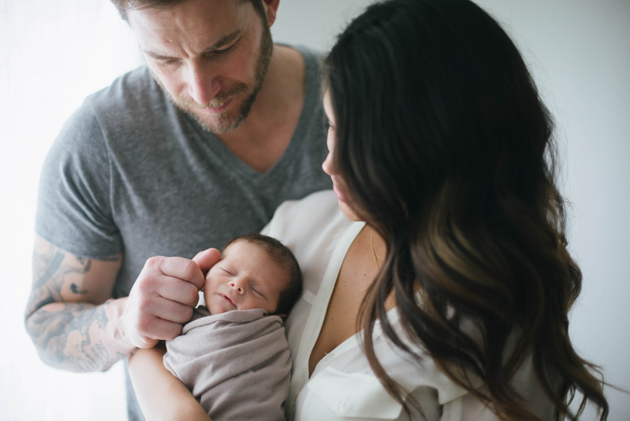 09 Jul

Session Share: Brand New Baby Boy!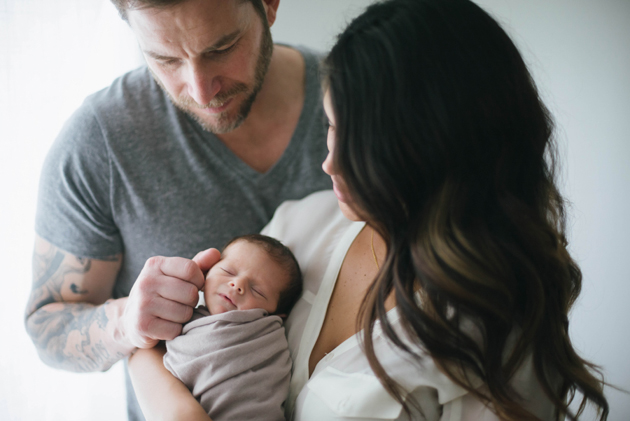 1) Inspiration – I had just delivered my baby boy only a few weeks earlier and felt really inspired to do a more natural, stripped back newborn session that really brought out the connection between the three of them.
2) Favorite Element – I really love Daddy's tattoos and how small their baby looks when he is holding him. I also love how Mom's peacefulness shines through as well.
3) Biggest Challenge – We did these in my home studio which is very small – only 100 sq feet! I love the light in there though so while it's probably too tight for a larger family, it worked perfect for this session.
4) Final Thoughts – I always find myself drawn to images that reflect the individuality of each family. I love when they just show up without any preconceived ideas or inspiration pics and they let me show off who they are. It always makes for more meaningful images and a more relaxed experience. Genuineness is perfection in my eyes.