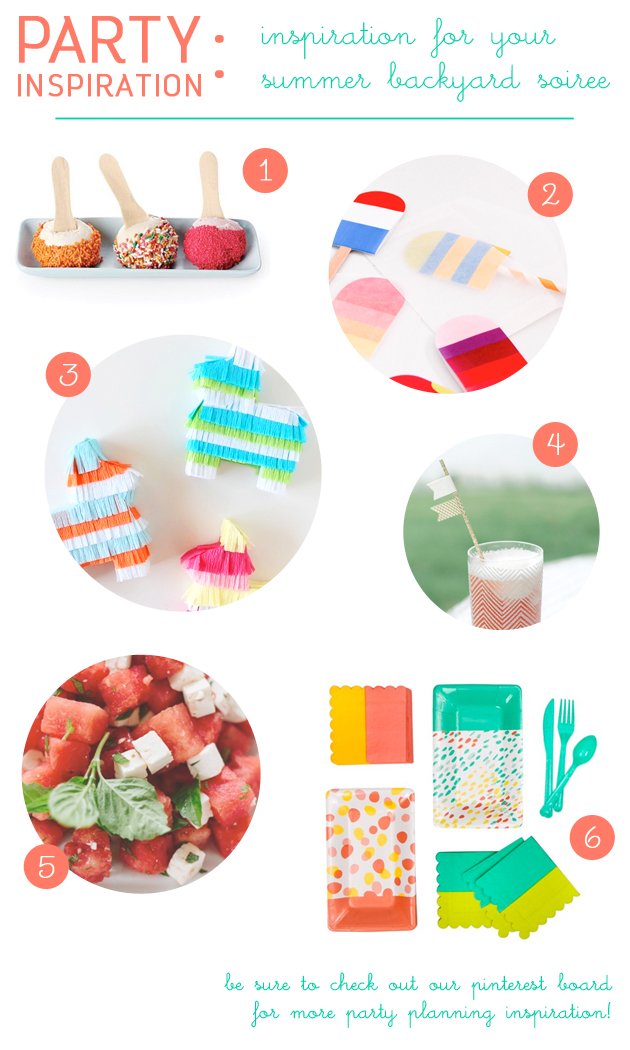 11 Jul

Happy Fridays: Backyard Party Inspiration

1. Pre-scoop ice cream, roll in toppings, stick it with a craft spoon, and freeze for easy serving!
2. We love these DIY Popsicle Invites, perfect for a summer party! Learn how to make them here.
3. Why have 1 pinata when everyone can have their own? Genius? We think so.
4. Use washi tape or paper to create drink flags for your guests to personalize with their name. These flags are adorable, and did we mention that there is a summery cocktail recipe included?
5. A refreshing watermelon salad with feta and mint is perfect for a warm evening!
6. Lastly, don't forget to spruce up your decor with bright napkins and serveware. Oh Joy!'s Collection for Target is one of our favorites.
* Be sure to follow us on Pinterest for more party inspiration!