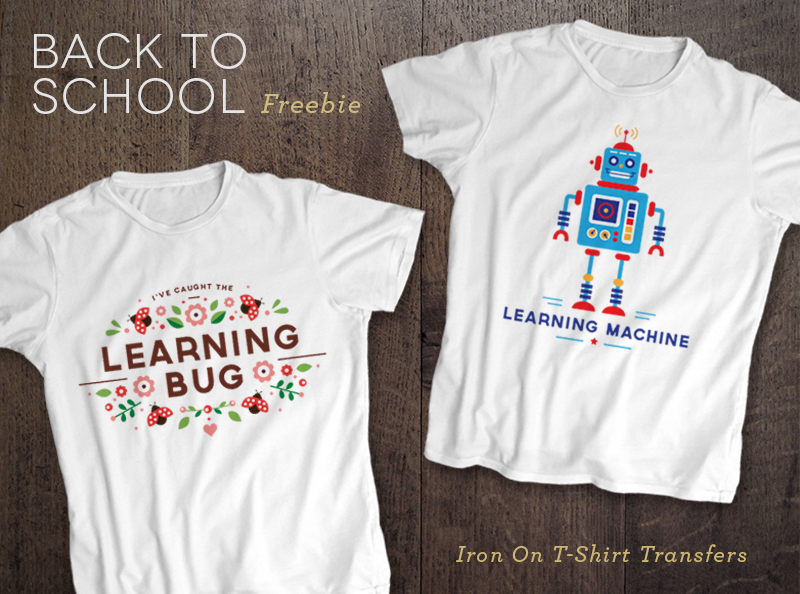 22 Aug

Back To School Freebie: Iron on T-shirt Transfers!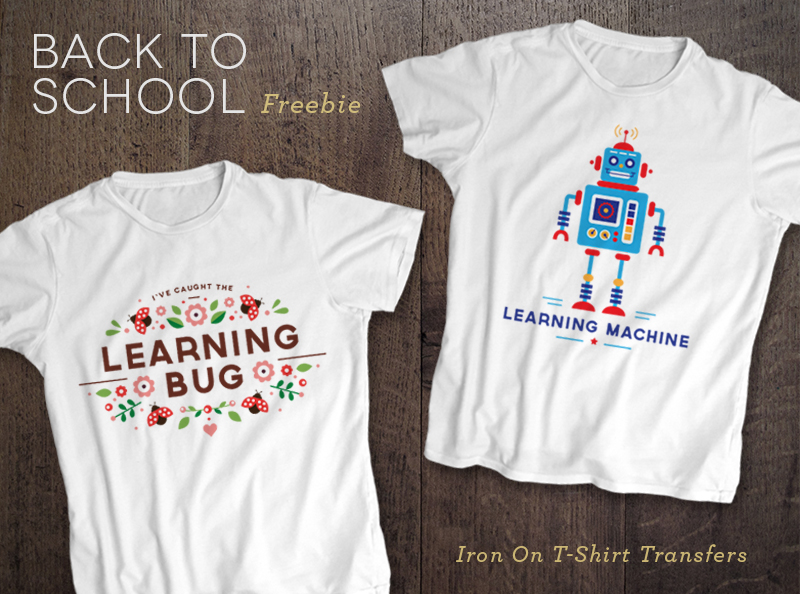 To celebrate the kiddos heading back to school over the next couple weeks, we are offering not one, but TWO free downloads today! Dress your little one in style for his/her first day back with one of our adorable iron on T-shirt transfers. Links below!
Learning Bug Transfer
Learning Machine Transfer
Instructions for Use
Materials: Plain T-shirt, Iron on Transfer Paper, Iron, Piece of Cardboard
1 – Download the image of your choice.
2 – Purchase Iron on Transfer Paper (available at most major craft stores, looks like this!) Be sure to purchase the correct type based on the printer you own, i.e. InkJet or Laser.
3 – Purchase a blank t-shirt in the color of your choice, but take in to account the color of the design you are using. Do not pick a color contained in the design as those sections would then be lost.
4 – Print design. Read instructions included with transfer paper. Typically paper will need to be loaded a specific way for your printer to print on the correct side. (Design will need to be printed as a mirror image to ensure it looks correct when transferred).
5 – Once printed, allow to dry for a few minutes. During this time plug in your iron and get your t-shirt and sheet of cardboard.
6 – Lay t-shirt out and slide cardboard in between front and back. Make sure cardboard is at least the size of your transfer paper or larger.
7 – Again, instructions at this point may differ based on the transfers you purchased so be sure to read the packaging to see what is recommended for transferring the design to fabric (iron temperature, etc). For most brands, you will place the design face down with protective layer facing you. Make sure to place design where you intend for it to be on the shirt.
8 – Iron across the back of paper in a circular motion making sure to use even pressure across the entire design. Do not hold iron for too long in one section or burning can occur.
9 – Allow paper to cool down before slowly peeling from the corner. Peel slowly and carefully.
10 – Enjoy! Be sure to read care instructions for your new t-shirt on transfer paper packaging!
Happy Friday everyone!