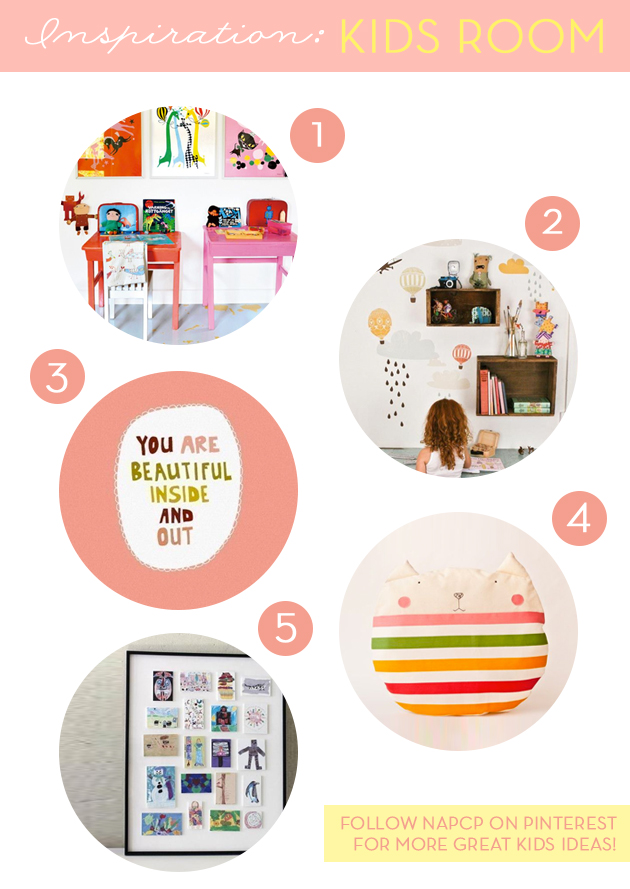 11 Sep

Happy Fridays: Kids Room Inspiration


The start of school is the perfect time to recommit to organization, but it's also the perfect time to breath fresh life into your kid's space! Whether it's their bedroom or their homework nook, we've got some fun inspiration for you straight from the NAPCP Pinterest!
1. These brightly colored desks and playful prints make the space look so inviting and fun!
2. We love these cloud and rain decals paired with the floating crate shelves – so cute!!
3. This inspirational art print is a wonderful addition to your kids' space.
4. We're head over heels for this mega adorable handmade kitten pillow!
5. If you're not sure what to do to display all your kids' artwork, try this easy DIY: scan in the artwork, print it small and arrange the prints in a single frame! This would be a really cute idea for the holidays.